With $23m in fresh funding, Overtime wants to move beyond viral dunk clips to build a 'next-generation sports network'
February 21, 2019 • 4 min read
•
•
Two-year-old sports video publisher Overtime has made a name for itself by paying people to record viral high school sports highlights from across the country, which it then shares through its own social channels. Now, armed with fresh capital, the company says it plans to invest more in its own production capabilities.
Last week, Overtime raised $23 million in a Series B round of funding that included investors such as Spark Capital, MSG Networks and NBA players Victor Oladipo and Carmelo Anthony. Some of that money will go toward building out Overtime's video team, which has grown to 25 people, and its original programming slate. Over the past year, Overtime has premiered more than 20 video series across its social channels, including "Hype School" on Snapchat, "Kevin Durant Film School" (Durant is an investor in the company) and "Overtime Challenge." Overtime's goal is to double its number of original series by the end of 2019.
And these video shows are different from the short highlight clips Overtime initially became famous for: There is a higher production value, and episodes typically run for at least a few minutes, instead of a handful of seconds.
"You can't build a next-generation sports network off of 15-second clips," said Zack Weiner, president of Overtime. "You can build a community and a brand, and capture proprietary content in a cheap way — which will still be a big part of the business — but we knew we had to get into longer-form content."
Overtime has built strong followings off of clips like Zion Williamson dunking to hundreds of thousands of views on Instagram and Mac McClung dunking to 3 million views on Twitter. That's helped the company grow to more than 500 million video views and 145 million minutes of watch time per month across platforms, according to Overtime. The idea now is to use that established audience on platforms to distribute original programming, as well as on the Overtime site.
To support the production plans, Overtime hired former Bleacher Report executive Marc Kohn as its chief content officer and opened a production office in LA.
Currently, 55-person Overtime is focused on original programming that it produces and distributes on its own, but the company's co-founders did not rule out the possibility of producing and selling projects to third-party buyers. That said, Overtime won't do production deals where its name and branding are not featured, said Dan Porter, CEO of Overtime. (Porter was previously an executive at the Hollywood agency WME; and Overtime is represented by WME.)
"I don't think you could build a billion-dollar business just being a production company for hire," Porter said.
Even with an expanded production slate, efficiency will remain a key part of Overtime's owned video strategy. Today, the cost for videos produced by Overtime is $500 per minute, said Porter. "I'm not interested in that being higher," Porter said. "I'm interested in managing that and figuring out how to make a ton of content, at scale, in a cost-efficient basis."
Overtime is able to be efficient by hiring video staffers that can produce, shoot and edit on their own, Porter said. The company also does "social cuts" of every piece of longer-form video, which is then distributed across Instagram, Twitter and other platforms. Of course, it also helps that a big piece of Overtime's content strategy centers on videos shot by amateurs, which are recorded through a homegrown mobile app, and edited and shared across Overtime's social channels.
That growth is also helping Overtime build a business. The company, which did "seven figures" in revenue last year, primarily makes money from advertising and commerce. Advertising clients have included McDonald's and Converse, which sponsored and integrated a sneaker within an episode of "Overtime Challenge," a show in which famous young athletes like LaMelo Ball compete in a series of challenges against the show's host, Overtime Larry. Commerce efforts have included a pop-up store last year, where it sold Overtime-branded merch and other apparel created in partnership with sneaker artists and streetwear brands.
"I want to build a nine-figure apparel business in the next five years," said Porter.
Overtime, which has raised more than $35 million to date, is not yet profitable. Money from its last funding round of $9.5 million last January went toward more than quadrupling its headcount.
The new money will be marked for even more growth as Overtime expands internationally and covers more sports beyond basketball. The company expects to get to around 90 people in the next 12 months. This includes doubling Overtime's six-person ad sales team.
"A year ago, we literally had zero salespeople — that part was non-existent," said Weiner. "Now, it's a real business and we have clients coming back for repeat business."
https://digiday.com/?p=323146
This week's Future of TV Briefing looks at what an industry group's conditional certification of three measurement currency contenders signals about the TV ad business's measurement overhaul.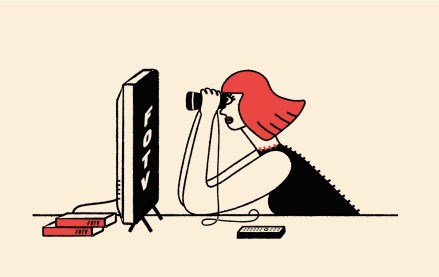 This week's Future of TV Briefing offers an updated list of the key terms that can cause confusion when talking about the TV, streaming and digital video industry.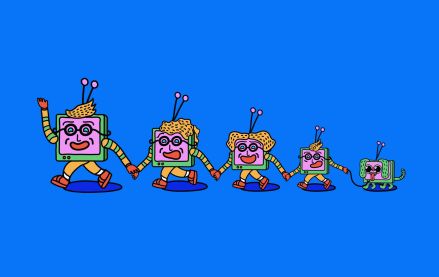 This week's Future of TV Briefing looks at what the Disney-Charter pay-TV distribution deal seems to indicate about the increasingly more-complementary-than-contentious relationship between traditional TV and streaming.