How platforms cozy up to the NBA, NFL and other sports leagues
News publishers and other media companies might have had a fraught relationship with the major social platforms over the years, but sports leagues — perhaps unsurprisingly — get the white-glove treatment. Sometimes, this includes more favorable deal terms.
The key hits:
Facebook, Twitter, Snap and other platforms continue to seek out content deals with top U.S. sports leagues including the NFL and the NBA.
While most publishing partners have ad-revenue sharing agreements with Twitter and Snap, both platforms are willing to provide upfront commitments to some sports leagues, sources said.
Generally, two sports leagues executives describe a very positive relationship with social platforms, with one describing it as "getting the white-glove treatment."
One area where TV networks still have the advantage is in the actual broadcasting of live games. While Amazon, Facebook and Twitter have shown an interest (and done some deals) to broadcast live games, TV networks are more likely to pay the expensive rights fees — mostly because they need to as ratings for other genres of programming continue to plummet.
During Twitter's NewFronts presentation, the company highlighted content partnerships with a range of content companies including publishers such as Viacom and Time, as well as sports leagues including the NFL, NBA and MLS. For instance, with the NFL, Twitter plans to air six new exclusive live shows tied to big events during the NFL season, as well as other content spanning weekly highlight reels, pregame Q&As and new NFL Twitter "Moments." With the NBA, Twitter has gone even deeper by livestreaming actual games — but with a twist: Twitter is only livestreaming the second half of 20 games through the rest of the season, with a single isolated camera on one player as voted on by the fans.
In both cases, Twitter is making upfront commitments to the league, according to multiple sources familiar with the matter. These sources declined to provide additional specific financial details of the arrangements, but generally, the two league executives said platforms are willing to pay either an upfront fee or offer minimum ad revenue guarantees.
While a sports league getting upfront commitments might not raise any eyebrows, what's interesting about Twitter's deals is that not every content partner gets an upfront commitment — even in the form of minimum ad revenue guarantees. BuzzFeed, for instance, does not get paid upfront by Twitter for its daily morning show "AM2DM."
Similarly, Snap also prefers to sign ad revenue-sharing agreements with publishers, but in the past has been willing to offer minimum guarantees, sources said. (More recently, Snap has also been willing to pay video makers — as much as $50,000 per episode — for scripted original series exclusively made for Snapchat.)
A Twitter rep said the company does not comment on the specifics of the financial terms of the deals it has with content partners. A Snap spokesperson did not comment on the record.
Generally, two executives from different U.S. sports leagues described a positive relationship with Twitter, Facebook and other social platforms, which continue to seek out all sorts of sports videos. "We definitely get the white-glove treatment," said one source, citing the responsiveness of executives from platforms.
Some of this can be attributed to the simple matter of supply and demand. There are more publishers than sports leagues in the world, and therefore it makes sense that "news partnerships" teams at these platforms would be stretched thin relative to their counterparts on the "sports partnerships" team.
There is a logic to it. The more the platforms value a relationship with a specific partner — whether it's a sports league or a big studio or broadcast network — the more they will be willing to give to that partner.
"You have more leverage, but it's a function of size," said another league executive. "I'm sure that the difference between how some of these platforms treat NBC is very different from how they treat Bustle."
One area where TV networks still have a leg up on platforms is the actual broadcasting of live games. Twitter has livestreamed NFL games in the past; Amazon is livestreaming "Thursday Night Football" games this coming season and now has a stake in the New York Yankees' YES Network; and Facebook has a deal with MLB to broadcast some games this year. But generally, two league executives said that they expect TV networks to retain their (expensive) live sports deals — mostly because they need to. With linear TV ratings eroding and cord-cutting on the rise, live sports remains one of the few categories that people will still watch in droves. "And unlike news, sports aren't unpredictable," said a source. (Outside of the actual games, of course.)
Confessional
"You know what's great about a coaxial cable? You know how long it buffers? Fucking never. You know how long you can watch through a coaxial cable? I don't know, but it never fucking buffers. It's on and it's always on. You can watch for three hours, and you know what happens? Nothing! Cause it fucking works!" — Executive at U.S. sports league
Numbers don't lie
80%: Stoli vodka is now spending most of its social ad budget on Instagram.
200 million: Number of people who watch gaming videos on YouTube every day — which is big, but not twice the size of the Super Bowl (which is what YouTube wants you to believe).
56 minutes: Average session time for Bon Appétit's streaming video channel.
What we've covered
Hulu and YouTube are once again the NewFronts winners:
Hulu and YouTube will once again receive upfront ad commitments from media buyers — most NewFronts presenters don't.
Other presenters including Meredith and Studio71 are receiving interest, but the platforms will get prioritized.
Read more about the NewFronts here.
Vox Media aims for 12 TV, streaming video series in 2019:
Vox Media has a show on Netflix, a multiyear production deal with Hulu and other deals in the works.
The publisher has gradually built its entertainment studio over the past four years, with a focus on creating unscripted programming across its core verticals such as tech and food.
Read more about publishers and the NewFronts here.
What we're reading
The fight for the bundle is the war for the future of TV: It's no secret by now that the cable bundle has become bloated and — for an increasing number of people — too expensive. TV companies are working hard to keep that bundle intact, but this piece argues why they are fighting a losing battle. What's interesting to me is how the bundle itself changes. People might not want to pay $100 for hundreds of channels. But what about a bundle that includes some live TV, on-demand original and licensed programming, and some other service? That's what Amazon, Apple, Disney and others are looking to build.
Inside Amazon's OTT ad pitch (sub required): Business Insider got Amazon's latest pitch deck for OTT ad dollars, which includes a slide on why Amazon is investing in free streaming video with ad-supported services such as IMDB Freedive and an upcoming news video app.
The question of content quality and Netflix: One common criticism of Netflix is that it has a lot of crappy programming, which ignores the fact that Netflix isn't trying to just be HBO and only win Emmys, but wants to replace the entire pay-TV ecosystem. It wants to offer shows for those who love "Real Housewives" and for those that can't get enough of "Mad Men." A second Netflix piece by Matthew Ball also goes into why Netflix has a Teflon-esque resilience even as it prepares to battle more competitors in the coming year. The short answer? The company has a fantastic head start.
Hulu needs to get bigger, faster: This piece from Mike Shields proposes an interesting question: What if Hulu was once again free for everybody? And could that help the video streaming service "save" TV advertising? It's certainly true that Hulu is in fast-growth mode right now as the company chases subscribers and more ad revenue. An idea that seems as extreme as being free for everyone isn't as crazy as you think. (Hulu can keep charging for its live TV service and an ad-free option.)
How Twitter turned its ad business around (sub required): Not that long ago, Twitter's business was in a heap of trouble as the company was struggling to grow revenue and users. But by focusing on brand marketers and signing content deals with top media companies and sports leagues, Twitter has been able to improve its media business. There is still a ton of room left for Twitter to grow, but based on conversations with publishing and other media sources, the company has forged strong relationships with video makers — and both sides are now reaping those rewards.
Facebook updates video guidelines to prioritize longer, original content: About time.
Subscribe to the Digiday Video Briefing: A weekly email with news, quotes and stats around the modernization of video, TV and entertainment.
https://digiday.com/?p=333232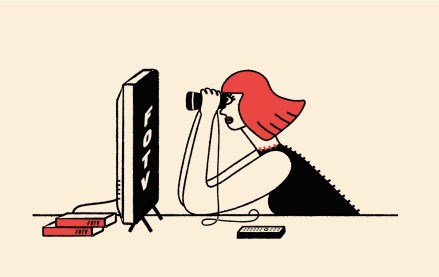 This week's Future of TV Briefing offers an updated list of the key terms that can cause confusion when talking about the TV, streaming and digital video industry.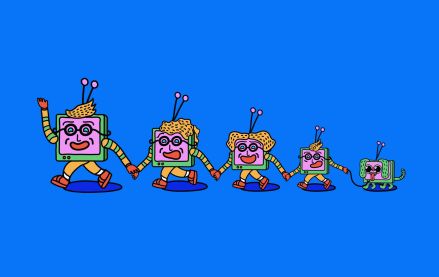 This week's Future of TV Briefing looks at what the Disney-Charter pay-TV distribution deal seems to indicate about the increasingly more-complementary-than-contentious relationship between traditional TV and streaming.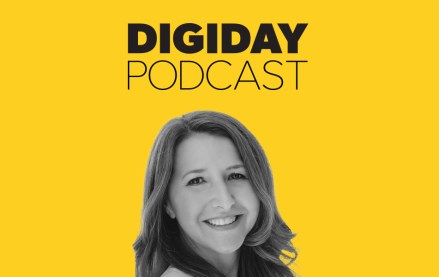 September 12, 2023 • 3 min read
Traditional TV now accounts for less than 50% of Georgia-Pacific's spending, but its share still exceeds streaming's.