Spain's top soccer league La Liga is building a U.S. media business
March 1, 2019 • 4 min read
•
•
The European soccer league that's home to Real Madrid and Barcelona is making a bigger media play in the U.S. — just a few years ahead of new rights deals that could see the league draw greater interest and revenue from TV and digital distributors.
LaLiga North America, a media joint venture formed last year between Spain's top soccer league and sports marketing firm Relevent, is building out a media business that includes daily video programming for social platforms, long-form productions to license to streaming platforms and TV networks, live fan events, support for local soccer communities across the U.S. and, eventually, even a regular-season La Liga game held in the U.S.
All told, the joint venture plans to invest around $10 million in its first three years, with the intention of building a media business that includes revenue from ads and sponsorships, content sales, match ticket sales and media rights.
"We want to help grow La Liga in the U.S.," said Boris Gartner, CEO of LaLiga North America. "It's the biggest market for La Liga outside of Spain already, and there is room for growth, especially leading into the World Cup in 2026."
The joint venture's long-term goal is to increase the media rights value of La Liga in North America. Domestic broadcast rights are currently held by BeIn Sports and are up in two years. With soccer becoming more popular in the U.S., as well as the fact that La Liga is home to two of the most famous clubs in the world, the league is expected to draw a ton of suitors.
It's unclear what the rights market will be for La Liga in two years. NBC Sports reportedly paid $1 billion in 2015 for a six-year deal with the Premier League. La Liga isn't as popular as the Premier League in the U.S., but Real Madrid, Barcelona and Lionel Messi are. The idea is that a dedicated media operation focused on growing interest in the league ahead of those rights negotiations can only help.
"Do you close your eyes and pray that rights fees keep going up, or do you actually work to create more value for your product?" said Gartner.
Relevent is funding the joint venture, with both companies sharing equally in profits. The venture is expected to be profitable over the long term, the company said.
Initially, LaLiga North America's content team, which is led by former Univision executive Adrian Segovia and has production units in the U.S. and Mexico, will focus on Spanish-speaking and bilingual Hispanics. Gartner said this will pave the way for the team to expand into content for English-only Hispanics and the general soccer audience in the U.S.
A strategy deck for the LaLiga North America shows that the company has plans for six daily and weekly shows this year, spanning 200 episodes. This includes "LaLiga según Luis Garcia," in which the host breaks down the biggest stories and highlights from that week's matches. Other shows include "The Fans' League," which will highlight fans and transplants of various La Liga clubs across the U.S. Through La Liga, the joint venture has access to match highlights, Gartner said.
Beyond the daily and weekly shows, LaLiga North America is also in conversations with three production companies to co-develop long-form projects for streaming platforms and TV networks, Gartner said. LaLiga North America will be helped by the fact that Netflix and Amazon have both shown great interest in soccer documentaries.
"There's definitely a lot of value in the IP and the rights that LaLiga has," Gartner said. "We'll facilitate the access and relationships [with the league, teams and players] and have production partners who do that for a living execute on it."
Live events for fans will also be a big focus area for LaLiga America. For instance, the company is hosting two fan events in Houston and Los Angeles ahead of this weekend's El Clasico between Real Madrid and Barcelona — for which it's expected to draw more than 5,000 fans.
LaLiga North America will also get back to work on its plans to host a regular-season game in the U.S., Gartner said. There was an attempt to do this for the current season, but pushback from players and some clubs (who criticized the decision for having to travel far and taking away critical home games) scuttled those efforts. Gartner said LaLiga North America will try again in hopes of figuring out a match that is approved by the players, clubs and soccer governing bodies.
https://digiday.com/?p=324079
This week's Future of TV Briefing looks at what an industry group's conditional certification of three measurement currency contenders signals about the TV ad business's measurement overhaul.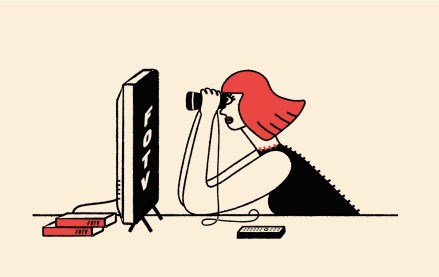 This week's Future of TV Briefing offers an updated list of the key terms that can cause confusion when talking about the TV, streaming and digital video industry.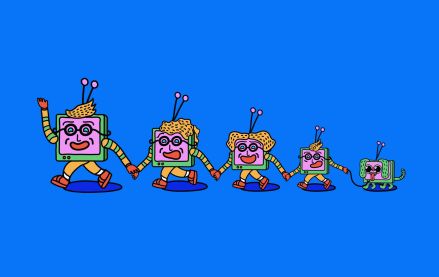 This week's Future of TV Briefing looks at what the Disney-Charter pay-TV distribution deal seems to indicate about the increasingly more-complementary-than-contentious relationship between traditional TV and streaming.