Record labels aren't just record labels anymore; they can be video producers, too.
Take, for instance, Sony Music Entertainment, which launched an original video division nearly two years ago entirely dedicated to creating original series for digital publishers, streaming platforms and TV. To date, Sony Music Originals, led by head of original content Lee Stimmel, has released three shows online: the Citi-sponsored "Culinary Beats," which paired upcoming musicians with chefs and aired on Yahoo; "Thank You and Sorry," a long-form documentary series hosted by singer-songwriter Jack Antonoff that was distributed on Google Play; and most recently, "Car Star," a singing competition series featuring musicians and social media stars that's currently airing on Verizon's Go90 platform.
This is just the beginning, said Stimmel, as Sony Music Originals has roughly 60 show ideas in various stages of development. This includes "Crashed," a six-episode series in which YouTube stars, musicians and athletes surprise some of their biggest fans. Scheduled to premiere on Go90 in 2017, the show is currently in production with partner Joel McHale's Free Period Productions. Another digital series will pair YouTuber Kurt Hugo Schneider with Sony Music artists to do "fun, musical experiments," said Stimmel.
"Sony Music Originals came out of the thought that we could be doing more for our artists by working with outside partners — whether that's platforms or brands — in a more meaningful way," said Stimmel. "We wanted to be on the creative side and form a deeper relationship."
Unsurprisingly, the through-line for anything developed by Sony Music Originals is music — but how the projects come together varies. Sony Music Originals works closely with labels inside Sony Music, with both sides pitching each other on various show ideas ("Culinary Beats," for instance, was done through Columbia Records). In some cases, Sony Music Originals has show formats that it's already working on and it recruits the labels to tell them which artists would be a good fit. In other instances — like Antonoff's "Thank You and Sorry" — the show idea comes from the artists themselves and it's up to the originals team to flesh out the project.
"Our goal is to be artist-friendly and to showcase our talent and music in a way that's appropriate," said Stimmel. "There's also a lot of stuff out there, and I'm not saying everything we have is different and new, but we do like to twist ideas in a way that makes them interesting and gives artists a reason to do it."
While all of Sony Music Originals' projects to date have been for digital platforms, the unit is not ignoring traditional media. The team's plans include a second season of Antonoff's "Thank You and Sorry," which was ordered straight-to-series by a network (Stimmel declined to name the network). Another TV project in the pipeline is a scripted series featuring DJ duo The Chainsmokers. A movie with sister division Sony Pictures is also being considered.
"It runs the gamut," Stimmel said. "Digital is faster but the TV stuff is coming early next year."
The Sony Music Originals team is still small and nimble with five employees spanning creative, business development and legal — a "startup in a very big media environment," according to Stimmel. But it's an area that Sony Music plans to grow as more projects get underway.
"As with many other businesses, you want to build it out step by step," Stimmel said. "Thinking what I needed two years ago versus knowing what I know now — it's drastically different. We had some early success with some shows and brands that wanted to play in this space with us, but we had no idea that the marketplace would explode with all of these new platforms. Hopefully there's much more to come."
https://digiday.com/?p=215681
This week's Future of TV Briefing looks at what an industry group's conditional certification of three measurement currency contenders signals about the TV ad business's measurement overhaul.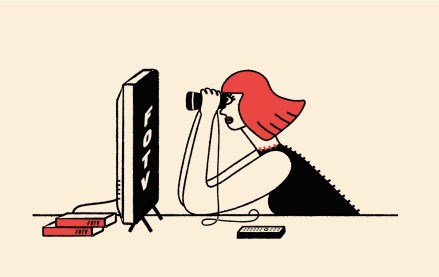 This week's Future of TV Briefing offers an updated list of the key terms that can cause confusion when talking about the TV, streaming and digital video industry.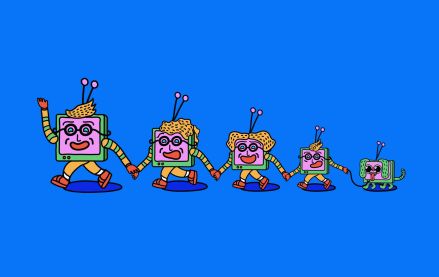 This week's Future of TV Briefing looks at what the Disney-Charter pay-TV distribution deal seems to indicate about the increasingly more-complementary-than-contentious relationship between traditional TV and streaming.