Snap is offering to pay $50,000 per episode for original Snapchat Discover shows
February 14, 2019 • 3 min read
•
•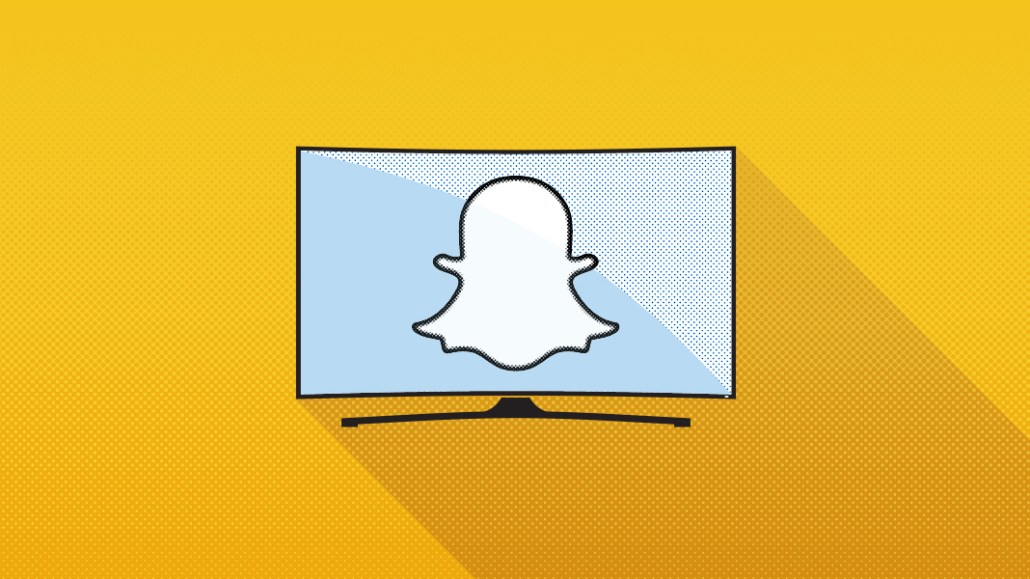 Snap is willing to pay for original shows, and it's enough to pique entertainment executives' interest in producing for Snap's vertical video platform.
Snap is offering to pay companies $40,000 to $50,000 per episode for original series to premiere on Snapchat, according to four entertainment execs with knowledge of the matter. The company is looking for Snap Originals that would air for 10 to 12 episodes, with each episode running between five and seven minutes, the execs said. A Snap spokesperson declined to offer specifics but said the cost range for Snap originals varies much more widely.
In exchange for accepting Snap's upfront offer to fund shows, producers would have to fork over ownership of the show to Snap. That limits producers' abilities to generate more revenue from a show by licensing it to other platforms to distribute it after ending its run on Snapchat. However, whether Snap owns the show or not is negotiable: The company is willing to exclusively license a show for a period of time instead of in perpetuity, the execs said.
Snap is also open to sharing the production costs, or "co-funding," according to the four execs; the Snap spokesperson said the company is not actively looking for co-funding deals. Under that arrangement, if the company producing the show is willing to cover at least half of the show's production costs, the producer would maintain ownership of the show, and Snap would loosen its exclusivity window. The exact exclusivity window is negotiable, but one exec said that a company would be able to distribute the show outside of Snapchat within one to six months of its season ending on Snapchat.
The $50,000-per-episode offer is said to be at the high end of what Snap is willing to pay for so-called "tentpole" shows, though the figure can be slightly higher for scripted shows that are more expensive to produce, said two execs. It's unclear what the low end of the range is; most likely, it reverts to Snap's original model of not paying producers upfront and instead splitting the ad revenue that a show generates. Some entertainment execs have cooled on producing shows for Snapchat under that ad revenue-sharing model because the ad revenue can been slim.
The news that Snap will pay for original shows has perked up the ears of some entertainment execs who are otherwise uninterested in creating shows for Snapchat. One exec, who was not aware that Snap is willing to fund original shows, said that they were not interested in producing shows for Snapchat because they don't believe that Snapchat's users are interested in checking out that kind of content. "However, if I find out they're spending money on content, I'll be pitching to them," this exec said.
Snapchat's users have shown an interest in its original series. When Snapchat premiered Bunim/Murray's documentary series "Endless Summer" in October 2018, within hours the show had received more than a million views, Snap's head of original content Sean Mills said at the time. And Invent TV's docu-series "Bringing Up Bhabie" received more than 10 million views within 24 hours of its Feb. 4 premiere on Snapchat, according to TMZ. Additionally, the first season of scripted series "Dead Girls Detective Agency" — which premiered in October and was produced by Indigo Development and Entertainment Arts, Insurrection and Keshet — was viewed by more than 14 million unique users, 40 percent of whom watched the full season, according to the company's latest earnings call.
Entertainment execs may be more interested producing a show for Snapchat if Snap is paying for it and able to provide a sizable audience — but that interest is dulled by the amount that Snap is willing to pay. "It's not as competitive as we would hope. But it's much better than the deal structures that Snap was offering a year and a half ago when it was the hottest app out there," said one exec.
That being said, according to this exec, "there's still something of a premium on deals with Snap because they have a fucking stranglehold on the young audience."
https://digiday.com/?p=322359
This week's Future of TV Briefing looks at how the streaming ad market's programmatic guaranteed vs. private marketplace debate is reaching a compromise.
This week's Future of TV Briefing looks at how this year's upfront and recent announcements from AMC Networks and Paramount indicate the progression of programmatic in the TV and streaming ad market.
This week's Future of TV Briefing looks at how major streaming service owners' subscription business fared in the third quarter of 2023.