'Sellers are obstinate': Advertisers' candid thoughts on the state of streaming video
November 25, 2019 • 4 min read
•
•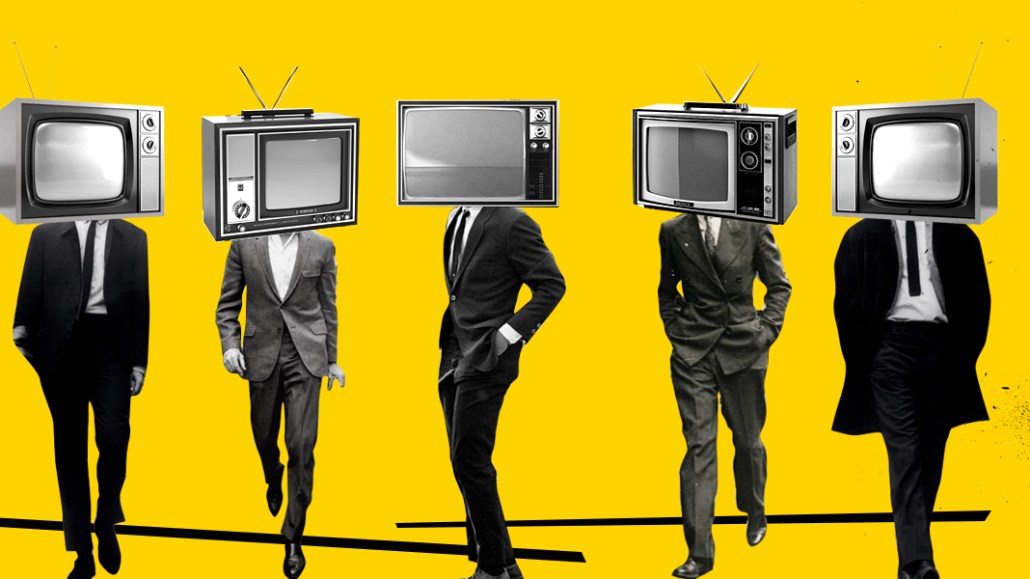 Measurement is the biggest headache for marketers as TV and digital video dollars stretch across the streaming marketplace. But it's not the only one. Brand and agency execs convened at the Digiday Video Advertising Summit in Palm Springs, California, this week to discuss the challenges they face as TV and digital video collide.
Measurement is a mess
"We know the overall in-demo reach measurement or impression measurement is understated [for connected TV], but we also know this is the right thing to do to future-proof our business."
"Some clients are actually moving some of the traditional budget to the digital side, and where clients have that wall, the challenge is, on the digital side, they want it to be over-measured and they don't give a damn about impressions of Nielsen-type ratings. What they want to know is full attribution."
"It's looking at one world in terms of brand and brand reach and impressions, then over here they want this direct-response model on steroids."
"Frequency management is a measurement problem. You can't get an ID. You can't get enough measurement to understand whether this is the same person or the same household."
'Sellers are obstinate'
"Sellers have so much control in the connected TV. We recently shot a commercial with a celebrity and wanted to buy shows that celebrity was in on ABC. We wanted to give them a big, fat check just for those shows, and they said we could only do 25% of our buy within those shows specifically and everything else would be run of [prime time]."
"Sellers are obstinate because they know they're going to sell that inventory, so they're not really worried about it."
"If [NBCUniversal ad sales chief] Linda Yaccarino were here, she'd say yes in all the right ways to all of us around programmatic and making content available. But she still has a sales staff with quarterly sales goals and bonuses, and they're going to push against making things programmatic and making more content available for data-driven targeting. So when does the fight for them?"
"They [on the sales side] don't always know about what goes in a product or knowing OTT. If they're coming from a more traditional background, they're selling a product they don't know as much about, so you feel like you can't get all the information you need or want."
"We've actually had publishers come back to us and say, 'We can't do this. We don't have the right inventory for you.' I think that goes into having a good relationship with your partners to where they're going, to be honest."
Inventory controls are lacking
"It's like you start a conversation and all of a sudden find out there's limitations to blacklisting and to what [information] you get back. I don't know anybody that can report on a program level."
"If you are going to direct, including NBC or CBS, they can blacklist programs for you. They can do that internally because it is their inventory. When you're looking at aggregators, that's where it gets tricky with blacklisting."
"Last year when we worked with Roku, they didn't have the capability of filtering Sling to make it brand-safe. Or Pluto. You had to blacklist at a channel level. That's a big scale issue."
Inventory access is convoluted
"You could use a DSP and get all the same access to inventory, but then you're paying a tech fee. It's hard to figure out the best route."
"If you were to go direct to Pluto, the CPM you get directly from them is so much lower than if you go through an aggregator because an aggregator is looking at every single piece of their content."
"If you talk to the directs, the targeting capabilities are not that sophisticated just yet. So it is limiting when you have to pay just for DMA targeting. I feel like that should be pretty minimal for a lot of our clients, but it has such an impact on cost that it's hard to rationalize."
"We see value in some direct deals because you don't need to pay all the tech fees, and if you negotiate well, they throw in a lot of added value such as brand studies, conversion lifts. There's the discussion around how valuable is their data. We've found it to be very valuable."
Brand safety is a perception problem
"Until you actually see your client's ad in a place it's not meant to be — or, even worse, your client sees the ad, takes a screenshot and sends it to you — that's when it becomes something that we make the phone calls and push a lot harder to get change."
"In terms of brand safety, TV and connected TV gets away with a lot more than digital because people aren't taking screenshots of it."
"We work with a travel company, and in travel there are incidences and we'll suppress their keywords and we'll go dark in news on digital. But then when we say, 'Should we go dark on TV and connected TV?' They're like, 'No, that's OK. People aren't taking screenshots of that.'"
https://digiday.com/?p=353574
This week's Future of TV Briefing looks at how this year's upfront and recent announcements from AMC Networks and Paramount indicate the progression of programmatic in the TV and streaming ad market.
This week's Future of TV Briefing looks at how major streaming service owners' subscription business fared in the third quarter of 2023.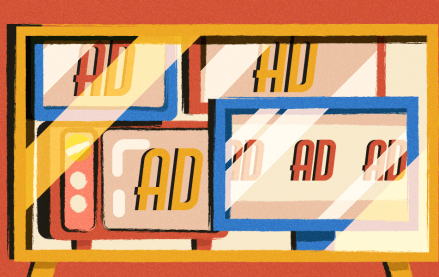 This week's Future of TV Briefing looks at what TV and streaming companies' latest quarterly earnings reports indicate about the state of the TV advertising market.