'A sea change': Local TV ad market races to automation ahead of next year's election
October 11, 2019 • 9 min read
The year of programmatic TV advertising is something like the year of mobile: predicted for every year for a decade. For all the promise of being able to buy TV ads like digital ads, the reality has been a hodgepodge, running up against legacy buying systems, entrenched business models and protectionist concerns of existing heavyweights.
To see the issues up close, take the process of the "make-good," the practice of ad sellers needing to make up for not being able to fulfill an advertiser's ad buy. Making good on an unfulfilled digital ad buy can be relatively easy: refund the advertiser for the undelivered impressions or continue to run the ad against the intended audience until the necessary number of impressions are met. Making good on an unfulfilled TV ad buy can be much more complicated because advertisers are buying against shows, not audiences, and stations are generally serving the same ad to everyone tuning into a show at a given time.
An advertiser may buy ads against a local TV station's afternoon talk-show lineup as a proxy to reach middle-aged women in a specific city or region. However, if a smaller-than-expected audience is watching those shows when the ad is scheduled to run, the TV station cannot simply carve out a slice of the audience watching its other shows and slot in the advertiser. The station also may not necessarily be able to place the advertiser in the next day's or week's afternoon talk-show lineup for a variety of reasons: the advertiser had been promoting a sale that will be over by then, the talk shows will be airing repeat episodes and the inventory will be less valuable, the inventory will be much more valuable than what is owed to the advertiser, etc.
The answer to the question of how to make good on a TV buy is not as binary as to whether an advertiser prefers a refund or to run more ads. Those nuances in TV's make-good process has made it difficult for the computer systems charged with automating TV ad buying — which literally speak in binary code — to negotiate the answer. The automation of local TV advertising helps to crystallize the complexities of automating the medium, how those complexities are being addressed and why they need to be.
As with seemingly every form of ad-supported media, local TV advertising is being automated. But, the process of automating local TV advertising is complicated. First, there is the need to get the ad tech platforms that advertisers and agencies use to be able to communicate with those used by local TV station owners. Then there's the challenge of ensuring these platforms are equipped to handle what happens when a buy does not go as planned.
"There is some [automated] transacting going on, but it's pretty limited. It's still a little clunky," said Gary Macko, vp of sales at Graham Media Group.
Digital media's adoption of automation could similarly be described as clunky, which would be putting it mildly considering the corresponding fraud concerns. The automation of local TV has been clunky for less controversial but still complex reasons.
"Digital was able to build [automated] systems without the legacy baggage that we had," said Steve Lanzano, president and CEO of the Television Bureau of Advertising (TVB), a local TV trade association, who described the process of automating local TV advertising as "a sea change."
The automation of local TV advertising has been underway for several years. In 2015 local TV station owners and ad tech firms really began laying the pipes for advertisers to place a local TV ad buy as if they were ordering a pair of shoes online, according to Kathy Doyle, evp of local investment at IPG Mediabrands' Magna Global. Then, in November 2017, local TV station owners Nexstar Media Group, Sinclair Broadcast Group, Tegna and Tribune Media formed the Television Interface Practice (TIP) Initiative to develop standards for automating how local TV ads are bought and sold. These standards are meant to effectively enable the buying and selling platforms to communicate with one another, and so they are. However, placing the ad buy is only an initial step in a campaign running on TV.
"The automation process is still probably more auto-manual, as we like to say, because the [ad tech] platforms in the marketplace don't fully capture the backend or the stewardship part of our business," said Michael O'Brien, vp of distribution at The E.W. Scripps Company.
The stewardship part refers to how a campaign is handled after the buy is placed, and a major hangup in automating this side of local TV advertising is the make-good. At the same time as make-goods pose a present problem for the automation of local TV advertising, however, the automation of make-goods is a crucial component to the future of local TV advertising, especially during election years — like next year.
Political campaigns typically flood the local TV ad market during election years, and the deluge of demand can cause problems for other advertisers whose campaigns can be preempted by candidates' ads in connection to how political ads are regulated. "The make-good process is a nightmare during political years for our team and requires a ton of man-hours. If we get that solved from an automated standpoint, that's huge for us," said Doyle.
Automating make-goods in time for next year's elections could also be huge for local TV stations. This year advertisers' spending on local TV in the U.S. is expected to drop by 18% from the $22.1 billion that was spent on local TV ads in 2018, according to Magna Global. The fact that 2019 isn't an election year helps to explain the drop to an extent, but excluding cyclical events like elections, Magna Global estimated that local TV ad spending would still decline by 5% this year and by another 5% next year when setting aside election spending.
If advertisers are able to fully automate their local TV buys, then local TV stations believe they will not only see increased spending from existing local TV advertisers but attract spending from national advertisers that would view local TV as another inventory source alongside the digital inventory available through automated platforms. The potential for local TV to attract national advertisers is also why local TV station owners such as Hearst TV are switching from the traditional ratings-based buying model to impression-based buying to account for a more apples-to-apples comparison with digital platforms. "You can certainly do automated buys on ratings points, but you can really accelerate [adoption of automation for local TV] when you start transacting on impressions," said Lanzano.
Being able to automate make-goods, especially in an election year, would also help to accelerate local TV's embrace of automation. "If make-goods could be made more automated than they are today, then I think a lot of people would sign up for that automation," said Eric Meyrowitz, svp of sales at Hearst TV.
Make-goods can be particularly common during election cycles because of the Federal Communications Commission's rules regarding political ads. These rules require that TV stations charge political candidates whatever the lowest rate is that a station charges other advertisers. To avoid candidates' campaigns sinking or skyrocketing ad rates across the board, TV stations are able to abide the FCC's rules by providing at least two different rate cards, according to Shereta Williams, president of Videa, an automated TV ad sales firm owned by Cox Media Group. One rate card is aimed at political candidates and offers to guarantee when an ad is run in exchange for a higher price. The other rate card offers a lower price but with the risk that the ad may be preempted by the advertisers paying the higher price to not be preempted.
"Whenever we're in a political year, we see more preemptions," said Jennifer Hungerbuhler, evp and managing director of local video and audio investment at Dentsu Aegis Network's Amplifi. Ads slated to run during local news broadcasts, in particular, are "notorious for preemptions" during election cycles, said Doyle.
The prevalence of these preemptions has created an urgency among local TV ad buyers and sellers for the ad tech firms that they rely on to make progress in automating how make-goods are handled. "We want to have the ability to auto-accept and auto-reject make-goods based on clients' buying guidelines," said Hungerbuhler.
Hungerbuhler expects to see make-goods running through local TV's automated systems by the first quarter of 2020, and the ad tech firms operating those systems are looking to make good on that expectation.
Buy-side tech firms like HudsonMX and Mediaocean as well as sell-side tech firms such as WideOrbit and Videa have already begun to pass information related to make-goods between their respective systems. However, acting on that information still requires buyers and sellers to pick up the phone and fire off an email to decide on how exactly to handle the issue. But that won't remain the case for too much longer.
WideOrbit is working with HudsonMX and Mediaocean to connect WideOrbit's platform to their respective platforms so that within the first half of 2020 they will be able to provide ad buyers with make-good suggestions within the platforms, said Mike Zinsmeister, chief revenue officer at WideOrbit. Then, as buyers set their parameters for evaluating whether to accept or decline a make-good option, the platforms would be able to agree to a make-good option without the back-and-forth of emails and phone calls or instances when an advertiser doesn't find out that its campaign was pre-empted until the advertiser receives an invoice 30 days later, which Doyle said does happen during election cycles.
"If a politician or a PAC comes in and blows out [other advertisers' preemptable campaigns] and we don't know until the invoice reconciliation, there's nothing we can do at that point except give clients back their money," Doyle said.
Local TV ad sellers are already counting on automation to help them to compete for the ad dollars being spent online. Automating make-goods would help them to ensure they don't have to surrender the ad dollars being spent on local TV.
https://digiday.com/?p=348840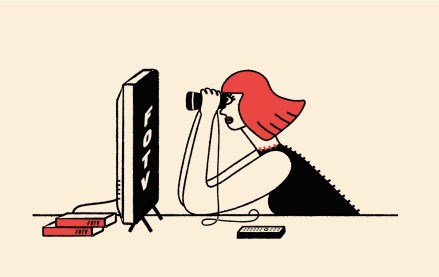 This week's Future of TV Briefing offers an updated list of the key terms that can cause confusion when talking about the TV, streaming and digital video industry.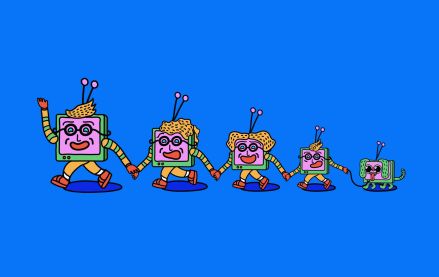 This week's Future of TV Briefing looks at what the Disney-Charter pay-TV distribution deal seems to indicate about the increasingly more-complementary-than-contentious relationship between traditional TV and streaming.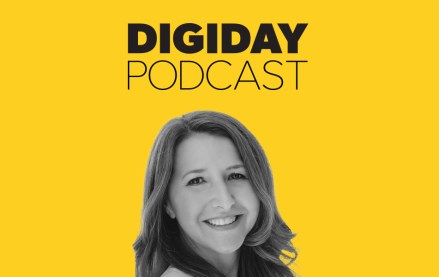 September 12, 2023 • 3 min read
Traditional TV now accounts for less than 50% of Georgia-Pacific's spending, but its share still exceeds streaming's.