Rooster Teeth creates $2.5 million development fund for animation creators
August 3, 2018 • 3 min read
Rooster Teeth wants to help animation creators make money online — and grow its subscription business in the process.
The Otter Media-owned digital studio and network has created a $2.5 million development fund to work with animation creators on YouTube and other platforms to develop new video projects. Along with the development fund, Rooster Teeth is bringing animation creators into its digital network with the promise of helping them make extra money through advertising, subscriptions, merchandising and commerce and other forms of revenue.
"We're looking for like-minded creators who have a good track record of producing consistently," said Matt Hullum, co-founder and CEO of Rooster Teeth. "It definitely helps if they have an archive of past material our audience can watch to get up to speed immediately, but overall, we're looking for folks who are ambitious."
Rooster Teeth is one of the biggest digital producers of animated programming. Its anime-style series "RWBY" has aired for five seasons and has been licensed to streaming platforms including Netflix and Crunchyroll. (Season six is set to premiere this October.) Its other upcoming animated series include "gen:Lock" starring and co-produced by Michael B. Jordan; and a horror-comedy called "Spikeface" from Rob McElhenney, the co-creator of "It's Always Sunny in Philadelphia."
Rooster Teeth's primary focus is building out its subscription video service, which has more than 250,000 paying members. By working with more animation talent, Rooster Teeth hopes to convert more people into subscribers. Rooster Teeth typically releases new episodes of its popular shows to members before releasing it for free on its app and platforms such as YouTube. That said, Rooster Teeth won't ignore the chance to fund and distribute shows that come out of the development pipeline, Hullum said.
Beyond the development fund, Rooster Teeth is recruiting animators to join its talent network. Rooster Teeth's network consists of eight gaming channels that include owned channels such as Achievement Hunter and Funhaus as well as partners' such as Cow Chop and Sugar Pine 7. Now it wants to extend that network to animation creators. In exchange for joining the network, the company promises to help creators grow and diversify their own revenue through subscription revenue (by distributing content inside the Rooster Teeth app), ad sales, live events, commerce and more. Merchandising, for instance, accounts for 20 percent of Rooster Teeth's own revenue, the company has said.
"The partnerships are modular deals that involve some combination of a library content license for the Rooster Teeth app, development of new projects, merch sales in the Rooster Teeth store, podcast ad sales, brand integration sales, and more," Hullum said.
Working with Rooter Teeth could be attractive to animation creators, since it's still difficult for many of them to make enough money from YouTube advertising alone, which limits the type of videos and stories these creators can make independently, said Evan Bregman, director of programming for Rooster Teeth.
"YouTube is a tough place for an animation creator today — animation is our biggest content category by far and we feel that," Bregman said. "But through our diversified revenue model, we've created an infrastructure that allows us to better monetize the day-to-day life of being a creator. We want to extend that to other creators."
https://digiday.com/?p=297735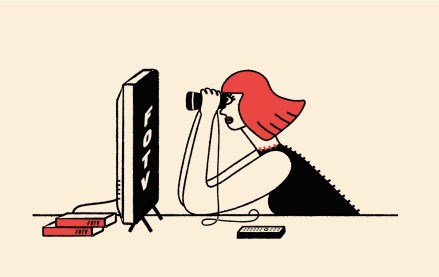 This week's Future of TV Briefing offers an updated list of the key terms that can cause confusion when talking about the TV, streaming and digital video industry.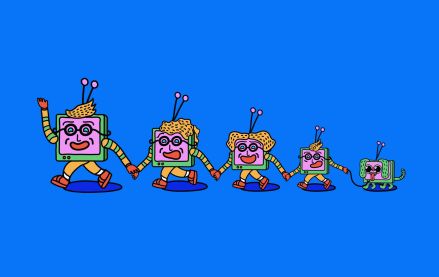 This week's Future of TV Briefing looks at what the Disney-Charter pay-TV distribution deal seems to indicate about the increasingly more-complementary-than-contentious relationship between traditional TV and streaming.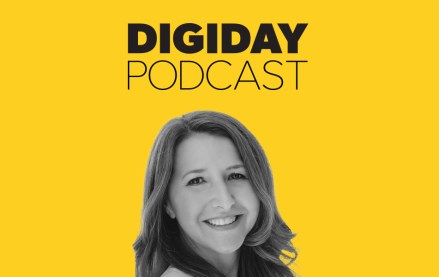 September 12, 2023 • 3 min read
Traditional TV now accounts for less than 50% of Georgia-Pacific's spending, but its share still exceeds streaming's.