Thanks to troves of audience data, Roku is moving from tech provider to media company
November 6, 2018 • 5 min read
Roku is best known for its video streaming hardware, but it's the data that the company collects from its 22 million registered users that will fuel the company's growing advertising ambitions.
In addition to being a distribution platform for apps from other companies, Roku also programs an app of its own called the Roku Channel. Launched in September 2017, the channel offers movies, TV shows and even linear news feeds from TV and digital programmers. Roku said it's the fifth-most popular app on the platform in terms of reach, but declined to share specific audience numbers. At the end of June, Roku said it had 22 million registered users — though the Roku channel is also available online and on iOS and Android devices through the Roku app.
The channel is likely become a bigger part of Roku's advertising business, which eMarketer projects to pull in $293 million this year, making Roku one of the top over-the-top advertising sellers in the U.S. behind Hulu. Roku itself has said that it expects ad revenue to surpass the amount of money it makes from device sales this year. And while Netflix, Amazon and Hulu have a stranglehold on the subscription side of the OTT industry, Roku has a shot at becoming one of the biggest players in ad-supported streaming video.
"The future of TV via OTT is not 100 percent subscription services," said Scott Rosenberg, Roku's gm of platforms business, during a podcast interview with Digiday in September. "It's a mix of ad-free and subscription-based things as well as ad-supported. … Across our platform in terms of demographic or income level, we see an uptick in ad-supported viewing. People are still cheap, regardless of income level."
Some Roku channel content providers said Roku is likely to prioritize the Roku channel going forward because it has full control over ad sales; on most other apps, Roku gets a cut of advertising inventory from the video programmer. And armed with the viewing habits of not only the people that use the free-to-watch channel, but the 22 million registered users that also spend hours every day on the Roku platform, the device company has a compelling pitch to marketers, buyers said.
More than a year in, the Roku channel is drawing advertiser interest. Roku's channel can collect a $40 CPM, based on what SwellShark has recently paid to run ads on the free-to-watch channel, according to the agency's CEO Nick Pappas. That puts in on par with Hulu and other top OTT ad sellers.
"I liked that we were able to get better confidence that we were reaching the right person in the household versus the general household addressability of the cable providers," Pappas said.
Gibbs Haljun, managing director of media investment for Mindshare North America, said that the agency expects to buy more media from Roku next year — the platform itself continues to be a growing priority when it comes to over-the-top advertising. That said, while the Roku channel is part of the inventory that's available to advertisers from Roku, it's not as big of a priority as the overall Roku platform. This is largely driven by the fact that the Roku channel primarily offers licensed, non-exclusive programming, Haljun said.
"There's value [on Roku], and the evolution of Roku is going to be interesting," said Haljun. "But I believe more people use Roku as a device rather than as an entertainment channel."
For news video publishers that are programming 24-hour linear feeds within the Roku channel, the channel remains an incremental source of revenue. One news channel programmer estimated that Roku channel revenues are still less than 1 percent of the amount of money the programmer makes from its own Roku app.
Newsy, which launched on the Roku channel earlier this year, sees potential in attracting audiences and revenue from the Roku channel — especially since the channel itself is a big priority for Roku, said Newsy CEO Blake Sabatinelli. Newsy has seen "strong growth" in viewership and revenue from the Roku channel during the summer, he said.
"There are Roku users that just don't use certain apps," Sabatinelli said. "This is an opportunity to expand our brand to reach new audiences."
Video programmers expect the Roku channel to keep growing. But for now, some said the biggest impact of the Roku channel so far has been on the publisher's own on-platform marketing spend. One Roku channel news publisher, speaking anonymously, said, "We spend millions of dollars per year on Roku, and in return we used to get free impressions [for Roku's screensaver ads and home-screen display ads]. Now, Roku is keeping those free impressions and the cost of user acquisition has increased significantly — tripled or quadrupled — over the past three, four months."
Some video programmers believe that the Roku channel will one day become the default entryway onto the Roku platform. Instead of Roku users firing up the platform and choosing which apps they want to view, the Roku channel will automatically start and users will have access to third-party apps through the channel.
Roku declined to comment on future plans for the availability of the channel.
"If you take three feet back, what this is turning into is a multiyear plan which increasingly puts the Roku channel front and center," said the Roku channel news publisher.
Subscribe to the Digiday Video Briefing: A weekly email with news, quotes and stats around the modernization of video, TV and entertainment.  
https://digiday.com/?p=310742
This week's Future of TV Briefing looks at what an industry group's conditional certification of three measurement currency contenders signals about the TV ad business's measurement overhaul.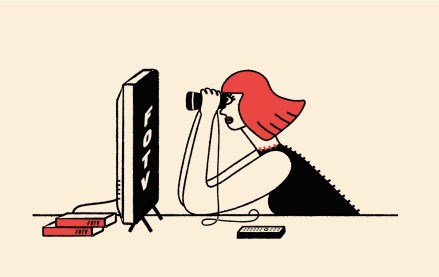 This week's Future of TV Briefing offers an updated list of the key terms that can cause confusion when talking about the TV, streaming and digital video industry.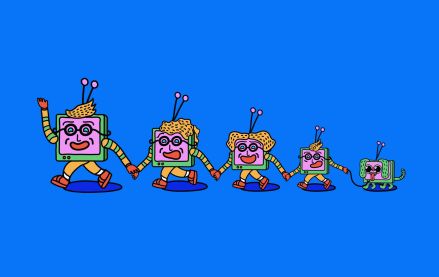 This week's Future of TV Briefing looks at what the Disney-Charter pay-TV distribution deal seems to indicate about the increasingly more-complementary-than-contentious relationship between traditional TV and streaming.