Roku platform head Scott Rosenberg: OTT's ROI beats linear TV
February 25, 2019 • 3 min read
•
•
Roku expects its revenues to crack the $1 billion mark in 2019. In quarterly earnings released Feb. 21, the OTT streaming platform, which has grown from a device manufacturer into an advertising platform and OTT operating system, predicted that two-thirds of its revenue would come from its platform business, in which it sells ads that run inside partner apps, takes a cut of subscriptions people add through its platform, and helps drive subscriber acquisition for those channels.
We sat down with Rosenberg to discuss the growth of its advertising business, how it shares data with channels and content creators and the growth of its Roku channel. The conversation has been edited and condensed.
You're doing business with two-thirds of the top 200 national advertisers. What happened to that other third? Why aren't they spending money with you guys yet?
I ask my sales team that all the time. They're coming. Every account, every brand is in a different place on the spectrum. We have brands that come to us with lengthy customer files, a custom audience they want to retarget with OTT, and then we have brands that come to us and say, "I get that 15 percent of my audience can only be reached on OTT, so I want to buy on Roku but I only want to target women, aged 18-34." And then there are some brands that want to invest, but they haven't reached that tipping point where they've started.
So is 2019 the moment that that tipping happens?
It depends on what your measure is. When we started our ad business three to four years ago, it was very much about getting the infrastructure in place to deliver a better ad experience for marketers and consumers. I feel in terms of market momentum, about two years ago, our conversations with agencies and brands were not about if they should be investing in OTT, it's about how much and how. Our dialogue has really shifted to equip them with the measurement tools to comfortably reallocate budget. The reallocation is still lagging actual consumer engagement.
Marketers often talk about OTT being expensive, but when you net it out with the bottom funnel effects of brand perception, purchase intent, store visitation, actual sales lift, all of which are actually possible in an OTT environment because it's served one to one and trackable, the ROI is significantly ahead of linear TV and certainly online digital video.
Your ad business is doing very well. But moving forward, you face real stiff competition from people like Hulu and Amazon. How do you see Roku continuing to differentiate over the long term when it comes to capturing advertising dollars?
Our advantages come in a couple of ways. The first is the size of our footprint. Marketers come to Roku because we reach a sizable and engaged audience. The second is data. I know those two companies have lots of data, but the ability to leverage that data to put a more targeted, more relevant ad in front of consumers and then measure its impact is a key differentiator. We're multiple years and a dozen-plus measurement partners into the process of making the case that ads perform on our platforms.
Tell me about the availability of the IP and content that goes into the Roku channel. Not every content owner can decide to go D2C, but it seems like the proliferation of options has been affected. What are your thoughts on what that's going to do with the composition of what's available in the Roku channel?
What we'll see with the large D2C players coming together, whether it's AT&T or Disney or Comcast NBCU, [is] they will carry a lot of content, but they will also specialize in ways that make their app special. The side effect of that is that there will still be a lot of content left in need of a home. That creates a great opportunity for services like the Roku channel.
https://digiday.com/?p=323526
This week's Future of TV Briefing looks at what an industry group's conditional certification of three measurement currency contenders signals about the TV ad business's measurement overhaul.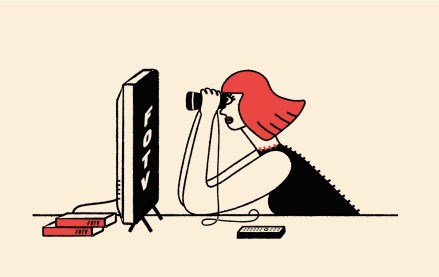 This week's Future of TV Briefing offers an updated list of the key terms that can cause confusion when talking about the TV, streaming and digital video industry.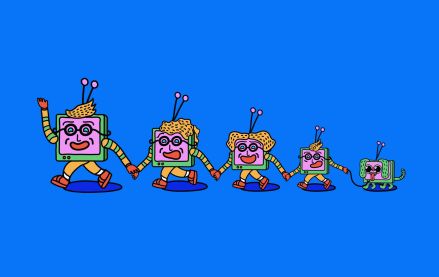 This week's Future of TV Briefing looks at what the Disney-Charter pay-TV distribution deal seems to indicate about the increasingly more-complementary-than-contentious relationship between traditional TV and streaming.