'Rainy day and sunny day money': Producers at streaming shows are looking for product placement deals
September 4, 2019 • 5 min read
This article is part of the Digiday Video Briefing, which features must-reads, confessionals and key market stats. To receive the Digiday Video Briefing, please subscribe.
The popularity of ad-free services like Netflix and Amazon Prime Video has been a headache for advertisers who face fewer opportunities to reach people through traditional advertising. But it's been a boon for producers who have free rein to sell product placements in their shows.
The established model of brands paying to have their products appear within shows has taken on new significance as more of those shows air on streaming services like Netflix. On traditional TV, these deals are often extensions of TV networks' broader arrangements with advertisers and are managed by the networks' ad sales teams. However, streaming services typically allow producers the autonomy to arrange these deals on their own. The latitude provided by streaming services enables producers to ease the budgetary constraints on a show's production and introduces promotional opportunities to raise a show's profile among audiences.
Last year, media research firm PQ Media projected that advertisers would spend more than $10 billion on product placement deals in the U.S. in 2018, up from $8.8 billion in 2017.
How much money advertisers pay to have their products featured within a show can vary based on factors like the placement's prominence and duration as well as the show's viewership. At the low end, marketers generally pay tens of thousands of dollars to have a product appear in an episode, according to Stephanie Dade, svp of global content and integration at Branded Entertainment Network, which specializes in facilitating product placement deals for films and TV shows.
That money may pale in comparison to the hundreds of thousands of dollars that brands to pay for a single ad within a popular prime-time TV show, but it's meaningful money for a show's producers.
"If a show were to get $80,000 for a particular integration that was organic to the show and with that money I am able to cast an A-list star for a role, then that is an awesome trade," said Randall Winston, who serves as an executive producer on ABC comedies "Black-ish" and "Mixed-ish" and produced comedy series "Grace and Frankie" for Netflix.
To secure those deals, Winston and his producing partners either reach out to a brand directly if they already have a relationship with the marketer, or they go through an intermediary like BEN. While marketers sometimes inquire about a product placement opportunity, Winston's side initiates contact about 70% of the time, he said.
Winston described the funding from brands as "rainy day and sunny day money." On the one hand, the money can be used to offset increased costs that are not accounted for in a show's budget, like bigger trailers for talent after a show has completed a couple of successful seasons. On the other hand, the money can subsidize more expensive tentpole episodes, mitigating the need for other episodes to be shot on a shoestring budget in order to free up money.
Further fueling the product placement trend within streaming shows, streaming services are increasingly advocating for marketers to help cover shows' production costs and aid their promotional efforts. Netflix has reportedly been escalating its efforts to secure product placement and co-marketing deals for shows, according to Cheddar. These deals can help offset the services' content costs that continue to balloon as more services invest in producing and promoting original series to stand out amid an ever-crowded marketplace.
Within the past few years, a producer on a home-improvement show that aired on a streaming service had asked the service for help in getting brands to provide furniture for the show, but the service declined and opted to increase the show's production budget instead, according to an agency exec familiar with the matter. This year the producer made a similar request, and this time the service suggested the producer get brands involved, said the agency exec.
However, securing product placement deals are not always so straightforward as a show seeing an opportunity to involve a brand and striking an arrangement with the marketer. In particular, new shows, which typically receive lower budgets than established series, receive less interest from marketers, said Winston. That's not so surprising given that marketers typically see product placement deals as brand awareness plays and would have a hard time projecting how many people may tune into a new show and be made aware of their products.
Complications can also arise if an actor or actress on a show has an endorsement deal with a brand. That's happened to Winston, who once had to scuttle a deal with a hair-care brand because the actress in the scene already had an endorsement deal with another hair-care brand. "I've only had it take things off the table," he said of how actors' and actresses' endorsement deals can impact product placement deals for shows.
Additionally, marketers may have unreasonable expectations for how their brands or products may be incorporated into a show. For example, beverage marketers have asked for a show's star to carry a bottled product on screen for 10 seconds before taking a drink. That's a dealbreaker because it turns a character into a pitch person, said Winston. Additionally, given that Winston tends to work on comedies, brands have asked that they not be ridiculed in a show. "Well, that's the end of the conversation," he said.
https://digiday.com/?p=345143
This week's Future of TV Briefing looks at what an industry group's conditional certification of three measurement currency contenders signals about the TV ad business's measurement overhaul.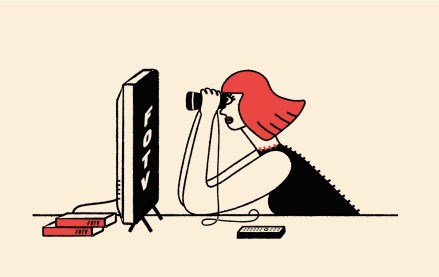 This week's Future of TV Briefing offers an updated list of the key terms that can cause confusion when talking about the TV, streaming and digital video industry.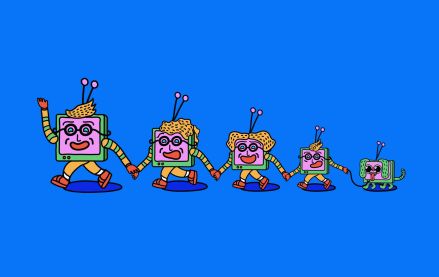 This week's Future of TV Briefing looks at what the Disney-Charter pay-TV distribution deal seems to indicate about the increasingly more-complementary-than-contentious relationship between traditional TV and streaming.