Believe it or not, YouTube has had its share of doubters. Billionaire Mark Cuban famously once said only a "moron" would buy YouTube — just one month before Google dropped $1.6 billion for the video-sharing service. His qualms? It was only a matter of time until a site with rampant piracy issues was "sued into oblivion" for copyright violations.
He wasn't entirely wrong. Less than a year after the Google acquisition, Viacom sued both Google and YouTube for $1 billion, citing "massive" and "brazen" copyright infringement.
And yet, YouTube is still around. A decade later, the Viacom suit has been settled; YouTube has a copyright system to help rights-holders make money on the platform; and YouTube has become a global cultural force — and a big business for Google, with a billion users and $9 billion in annual revenue.
Now, with all eyes on video and Facebook in pursuit, YouTube is embarking on its boldest, riskiest bet: getting people to pay for what they used to get for free.
In October 2015, YouTube launched an ad-free version of its video service called YouTube Red, which is available to users for $10 per month. The history of web video is littered with dead platforms that struggled to find an audience. YouTube Red faces the same, steep mountain to climb. Except it has one thing in its corner that others don't: YouTube — which is to say, so don't count it out.
Putting a lot of green on Red
As far as bets go, YouTube Red is a pretty big one. In 2016, YouTube Red released 20 original TV shows and movies from top YouTube stars like Joey Graceffa, PewDiePie and Rooster Teeth.
YouTube hasn't been afraid to open its checkbook to nab original content. For half-hour shows, YouTube has been willing to pay $200,000 to $500,000 per episode, depending on the type of show and the talent involved, multiple sources say. For movies, YouTube has been willing to go as high as $1 million, another source says.
Compared to other digital content buyers, YouTube is near the top of the list, says JC Cangilla, svp of business development at New Form, a digital studio that's sold shows to YouTube Red and Go90, among other platforms and publishers. "[YouTube] knows the investment they need to make to ensure the content is of a good quality," he says.
YouTubers, unsurprisingly, love it as well. "For us, it means that some of the more premium projects that we've been wanting to get made for years, YouTube Red makes it more possible for those to get made," says Burnie Burns, chief creative officer of digital studio Rooster Teeth, which sold its first feature film "Lazer Team" to YouTube Red.
"If we were doing a half-hour with IFC or TruTV, [YouTube's budgets are] in that range," says one veteran TV and digital producer. "But YouTube is so far ahead of anyone else who was at the stage Red is at right now — Amazon, which is killing it today, wasn't originally resourced to work with production companies the way YouTube is. YouTube's clear about what it wants."
And YouTube is willing to go bigger. It's reportedly paying several million dollars per episode for a TV show based on Lionsgate's "Step Up" movie franchise.
The dollars haven't translated to a massive audience
Getting people to watch something online is hard enough. Getting people to pay for it? That's a tough business.
At the end of last summer, YouTube Red had 1.5 million paying subscribers and another million subscribers watching on a free-trial basis, according to The Verge.
YouTube declined to comment on that number but a spokesperson says the company is seeing "healthy growth of members each month."
Subscription-related revenue for YouTube channels, meanwhile, is small, according to multiple YouTube networks. The Young Turks Network, which has 30 channels on YouTube, says YouTube Red accounts for less than 5 percent of YouTube-related revenues for the company. Other YouTube publishers say incremental revenues from YouTube Red range between 5 to 10 percent. (YouTube takes 45 percent of all subscription revenue from Red and then divvies up the remaining 55 percent based on total watch time per channel.)
It's a slightly different story for those who are making original shows and movies for YouTube Red. According to YouTube, creators featured in Red originals are seeing a significant boost in subscribers and watch time for their regular channels.
"The real value of YouTube Red is that YouTube writes giant checks for you to go out and make brand new films," says an executive at a YouTube Red content partner. "The fact that you get some additional money from subscriptions, that's fine, but that's not why you get excited about Red."
YouTube Red doesn't need to be YouTube to succeed
YouTube Red content partners and other channel owners are optimistic about YouTube Red's chances. Newer competitors like Go90 would kill for the audience that Red already has, they say, and YouTube still has the huge advantage of a billion users that go to its free version every day to watch videos.
"YouTube is the greatest fishing hole for finding paying subscribers," says Rich Raddon, co-CEO of Zefr, which works with subscription video businesses to find subscribers by advertising to them on YouTube. "We continue to see enormous traction in being able to market on that platform because it has such a huge audience and it's global — now imagine if they can capture only a fraction of that."
And unlike Go90, Watchable and some of the newer streaming video players, YouTube is heavily marketing its original series.
"This is a big distinction between YouTube Red and some of the other digital platforms and publishers," says Cangilla. "YouTube is actively spending real dollars to get real audiences to watch their shows."
YouTube says it's still very early in the game for YouTube Red. The service is available in only four countries with plans to add more countries in 2017. It also plans to do more than 20 original series and movies, and has already renewed four existing projects including "Escape the Night" and "Lazer Team."
It also likes to remind people that YouTube Red is not just an ad-free version of YouTube, or a subscription service for movies and TV shows — it's also a music service. This means there are three distinct entry points for potential subscribers.
"YouTube has a more realistic shot than other streaming platforms, which are building from scratch," says Steven Oh, COO of The Young Turks Network. "With proper incentives, they can leverage some of their top partners to drive their existing audiences to sign up for Red."
This article was updated on 02/02/2017
https://digiday.com/?p=214845
This week's Future of TV Briefing looks at what an industry group's conditional certification of three measurement currency contenders signals about the TV ad business's measurement overhaul.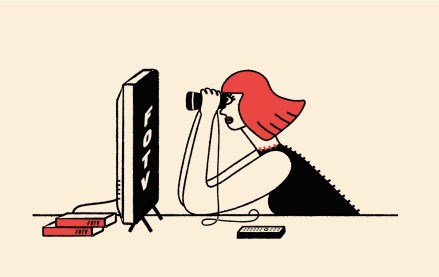 This week's Future of TV Briefing offers an updated list of the key terms that can cause confusion when talking about the TV, streaming and digital video industry.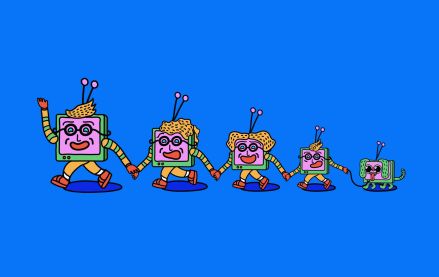 This week's Future of TV Briefing looks at what the Disney-Charter pay-TV distribution deal seems to indicate about the increasingly more-complementary-than-contentious relationship between traditional TV and streaming.