For publishing's middle class, linear channels have become the gateway to the connected TV market
September 18, 2019 • 6 min read
•
•
This article is part of the Digiday Video Briefing, which features must-reads, confessionals and key market stats. To receive the Digiday Video Briefing, please subscribe.
Linear channels on third-party streaming video services, such as Viacom's Pluto TV, Xumo and Roku's Roku Channel, have emerged as starter homes for mid-sized media companies in the still-nascent connected TV market.
Media giants like Disney, NBCUniversal and WarnerMedia can prep standalone streaming video services with a reasonable expectation that they will be able to quickly acquire a large number of users. But the middle class of media companies — from independent TV networks to publishers with large video libraries — face a tougher task in attracting large enough audiences to their owned-and-operated connected TV apps to offset the costs of creating and managing those apps.
"In media, there could be a big long tail, but ultimately most of what people consume goes to bigger brands and obviously there's a sliding scale," said Floris Bauer, president of AT&T-owned Otter Media's studio Gunpowder & Sky, which operates linear channels for its science-fiction brand Dust and horror brand Alter.
Because of the challenge in convincing viewers to install and open their own apps, mid-sized media companies are operating 24/7 streaming channels distributed on free, ad-supported TV-like services to establish footholds within connected TV. In the short term, these linear channels can generate revenue for publishers while accruing audiences that publishers can funnel to their owned-and-operated connected TV apps over the long run.
"This is an opportunity for us to reach as many people as possible and to monetize as effectively as possible across the entirety of the connected TV ecosystem," said Blake Sabatinelli, CEO of news publisher Newsy, which distributes linear channels on services including Pluto TV, Roku Channel and Xumo and operates its own connected TV apps.
While services like Pluto TV and Xumo have been around for since the first half of this decade, publishers' interest in creating and distributing linear channels on third-party services has picked up as more distributors have entered the fray. Within the past two years, Roku and smart TV makers LG, Samsung and Vizio have debuted free, ad-supported streaming services that carry publishers' linear channels, and Amazon plans to add linear channels to IMDb TV later this year.
In cases when a company like Roku or Samsung own the underlying platform carrying these services, getting a linear channel distributed on their Roku Channel or Samsung TV Plus can be especially advantageous for publishers. "The platform-integrated apps have an advantage in discovery over the thousands of other apps that are also on the platform," said Sean Doherty, CEO of Wurl, a video technology company that powers linear streaming channels for publishers including Gunpowder & Sky, Jukin Media and Newsy.
Mid-sized publishers see mostly opportunity in distributing their content through these linear channels on others' services, but some feel a certain pressure to do so, especially with respect to the streaming services run by the connected TV platform owners and smart TV manufacturers. "If the choice is between providing your content free in your own app and free on one of these platforms' apps, why not put it on the platform's app? The cost of getting people to use your app seems like a losing battle because the platforms are working against you," said one media exec.
By relying on these third-party services to reach audiences and generate revenue on connected TV, publishers risk being relegated to content providers. To date, publishers are commonly able to strike deals with the distribution services to split their ad inventory instead of their ad revenue, an arrangement that provides publishers with more control over the channels' revenue. However, Amazon is looking to take full control over ads sold on publishers' IMDb TV channels, and other distributors that operate growing ad businesses, such as Roku, Samsung and Pluto TV's parent company Viacom, could follow suit.
To reduce their exposure to the whims of any one distributor, publishers largely look to adopt as many distributors as possible in the name of diversification. "That's why we'll be on 20 platforms before the end of the year," said Bauer.
Fortunately for publishers with linear channels, diversification is not all that difficult. Publishers can typically distribute the same linear feed across the various third-party services. Therefore, the influx of companies looking to carry these channels helps to dilute publishers' initial costs to create a channel and increase their margins.
"In our experience, we've had the opportunity to provide the same channel to multiple platforms, so it does make the return on investment far, far greater. But you do have the one-time cost of spinning the channel up," said Newsy CEO Blake Sabatinelli.
That one-time cost can consist of multiple costs, the biggest of which is the cost of creating enough video content to fill a 24/7 feed, according to media execs. The exact amount of video content that a publisher needs to justify operating a video channel can vary based on the type of publisher; news publishers, for example, would need to constantly be pumping new videos into their channels. Generally, a publisher needs "hundreds of hours" of videos for a linear channel, said Cameron Saless, chief business officer at Jukin Media, which operates linear channels for its comedy brand FailArmy and animal brand The Pet Collective.
Then there is the cost of hiring employees to manage these linear feeds. While publishers can simply stitch together their video libraries into an endless loop, that may not be a sound strategy for attracting viewers. Because these streaming services resemble linear TV, viewers can come to expect that the channels on these services will adhere to a form of schedule. Jukin Media has a 15-person team managing its two linear feeds and hired former Discovery and Fox exec Jill Goldfarb to oversee programming for the channels.
Finally, there is the cost of hiring a tech provider, like Amagi, Wurl or Xumo, to power the channel, which media execs described as reasonable. "The startup costs of a linear feed are not all that painful when compared to the investment for creating this content in the first place. It's an additional expense, but it's not an additional horrendous amount of money," said Sabatinelli.
Besides, publishers' see their linear channels as an investment over the long run. The channels serve as a money-making opportunity and a marketing vehicle. Instead of feeling forced to decide between managing linear channels distributed on other services and operating their own CTV apps, media execs see the two as complementary. "The biggest opportunity we see is a little incremental revenue and a marketing tool to bring us to new audiences in hopes of graduating them to more premium products later," said an exec at one media company that is considering rolling out a subscription-based video service.
With their linear channels enabling publishers to reach viewers who may not have otherwise been exposed to their videos and to generate revenue in the process, media companies are free to tailor their CTV apps to their most dedicated viewers, as Newsy does. The audiences and revenue from the linear channels also provide cover for publishers to use their CTV apps to experiment, as Jukin Media does by testing different ad break configurations and programmatic advertising setups for the linear feeds in its CTV apps.
Over the next two years, Jukin Media plans invest more in building up its owned-and-operated apps and to use its linear channels to direct audiences to those apps. "But I have to say the size of the audience and the engagement we're seeing right now on third-party platforms dwarfs the O&O stuff," Saless said.
https://digiday.com/?p=346611
This week's Future of TV Briefing looks at how this year's upfront and recent announcements from AMC Networks and Paramount indicate the progression of programmatic in the TV and streaming ad market.
This week's Future of TV Briefing looks at how major streaming service owners' subscription business fared in the third quarter of 2023.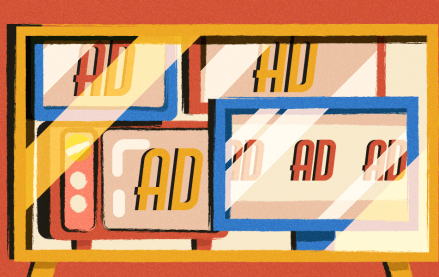 This week's Future of TV Briefing looks at what TV and streaming companies' latest quarterly earnings reports indicate about the state of the TV advertising market.