Publishers' candid thoughts on video: 'We're a bunch of sheep'
May 22, 2018 • 4 min read
•
•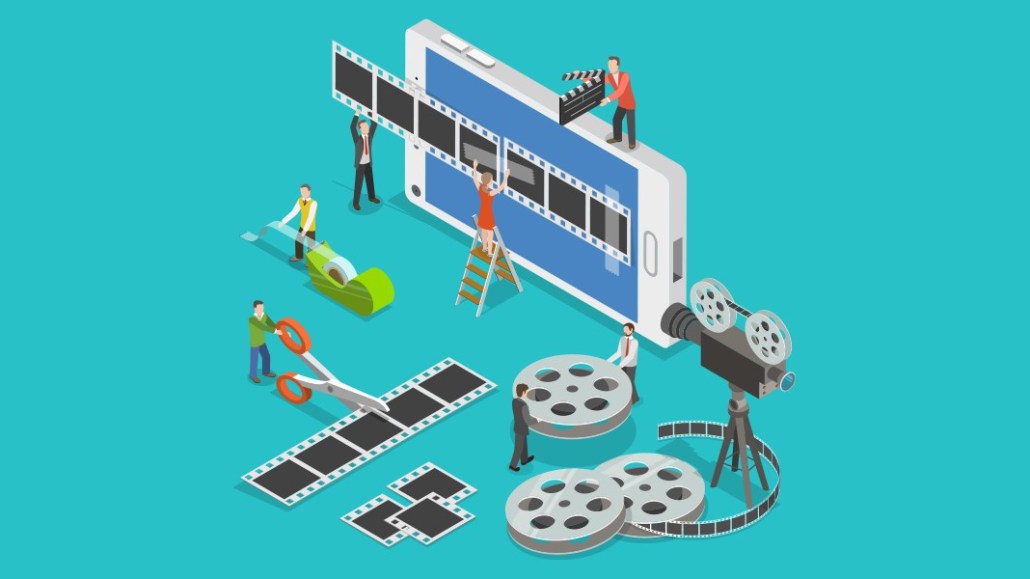 The pivot to video has cooled, but many publishers are still focused on video — and that means figuring out what platforms are best for what roles.
At closed-door sessions at the Digiday Video Summit in Scottsdale, Arizona, on May 21, publishers gave their candid feedback on the issues they're facing, from how to make money off Facebook to the roles YouTube, Amazon, Netflix and, yes, Twitter should play in video-distribution strategies.
No longer Facebook's fool
"We haven't been focusing on Facebook for a long time in terms of video. We know what their audience behavior is. We said to them early on, 'You actually don't care about 360 video; you actually don't care about Facebook Live.' They tried to persuade us for a little while; then, they said, 'You're right.'"
"We have three brands that we developed specifically for social. What's interesting is that they do extremely well on social, but when we try to showcase those on our [owned and operated sites], they do not resonate at all. It's frustrating because they don't make a ton of money on Facebook."
"Facebook cares about Facebook's business — and they have made that abundantly clear over the years if you bothered to listen."
YouTube is reliable … to a point
"YouTube is quite clearly a video platform, so it's easier for a video to be optimized and do well. Facebook has never been like that."
"YouTube is reliable. The revenue responds to the levers as you pull them, and there's something comforting and nice about that."
"There are a ton of things you can learn by putting a video on YouTube. You can see retention graphs. You can learn where the drop-off is. We've implemented product changes based on YouTube."
"We've made changes based on user behavior we've seen on YouTube because what's successful on YouTube is also successful on our site."
"Everyone's talking about going to YouTube. But you can't build a business on YouTube, either. If you're a PewDiePie and you have fans, sure, you can make a few million dollars and be comfortable. But if you're trying to build a big media business? The margins and the $2 CPMs are not going to cut it."
Twitter is a friend (or less a foe)
"Twitter is a breath of fresh air in that they do want to work with you more than Facebook."
"Twitter, right now in marketplace, is more amenable and thoughtful in conversations with publishers."
"The revenue side seems like a positive story. I have doubts that most views are desktop."
"They refuse to report time spent on the program."
A show on Netflix can be lost in the Amazon
"If Netflix improved its algorithm, we'd actually see things instead of the 15 things they're promoting this month."
"At the end of the day, even if you do sign that Netflix deal, you may not get discovered."
Amazon's opportunity isn't lost on the company
"Amazon has been very keen in trying to make deals that are favorable because of deals others are trying to make. They've been really amenable to creating terms that are different. It's not take it or leave it. They understand if they piss on publishers long enough, they're going to diversify."
"Churn is actually pretty good on Amazon. It's lower than direct-to-consumer OTT. It's bundled with Prime, so it's pretty significantly lower — at least 25 percent lower."
"It's a vanity play at this point. You're not going to make any money. But you can say we have this OTT channel."
Where do people want to watch videos?
"People don't go to websites to watch video. They don't go to Facebook to watch video. They go to YouTube."
"We're on the autoplay crack. Being a print publisher to begin with, people come to our properties to read stories, so we give them an autoplay video."
"Isn't that the case for most videos on Facebook, too? Aren't people there to see words?"
Whose show is it anyway?
"If the terms are decent and the concept makes sense, sure, we'll do a deal. But if they're going to own 100 percent of [intellectual property] that's going to be valuable to us, no."
"Owning IP isn't always so clear. When Malcolm Gladwell writes an article for Condé Nast, they don't necessarily own it. They may own parts of it."
"What's the big thing now? Making original content for OTT platforms? IP? We're just a bunch of fucking sheep falling over the cliff repeatedly."
For more on the modernization of the video and entertainment business, subscribe to our weekly video briefing email. 
https://digiday.com/?p=288653
This week's Future of TV Briefing looks at how this year's upfront and recent announcements from AMC Networks and Paramount indicate the progression of programmatic in the TV and streaming ad market.
This week's Future of TV Briefing looks at how major streaming service owners' subscription business fared in the third quarter of 2023.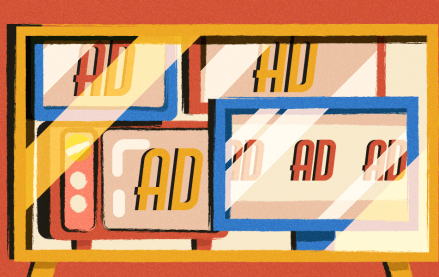 This week's Future of TV Briefing looks at what TV and streaming companies' latest quarterly earnings reports indicate about the state of the TV advertising market.