Publishers like Vox and BuzzFeed seek broader TV and streaming content deals
January 21, 2019 • 5 min read
•
•
Top digital publishers such as BuzzFeed, Group Nine Media and Vox Media have been active about developing and selling video series to linear TV networks and major streaming platforms. In 2019, many are angling to sign broader content partnerships with buyers, instead of only selling an individual show or film at a time.
Take, for instance, Vox Entertainment, the division inside Vox Media dedicated to making and selling long-form shows such as "Explained" for Netflix and the recently-launched "American Style" mini TV series for CNN. Today, Vox Entertainment, which comprises six full-time production and development executives as well as more than 100 staffers working on various shows, is developing and pitching three times as many projects as it was last spring, said Chad Mumm, vp of Vox Entertainment. (The group's first show, the explainer series "Explained" for Netflix, premiered last May.)
Mumm declined to share how much revenue Vox Entertainment brings in for Vox Media, but said the division is "significantly profitable" and exceeded its revenue targets in 2018 "by a factor of two." But while Vox Entertainment has found success in selling shows to top buyers such as Netflix and CNN, in 2019 the group wants to pursue larger deals with content buyers. Instead of only selling an individual show — which Mumm stressed Vox Entertainment will continue doing — the group is aiming for broader partnerships.
"Shows like 'Style' are a signal that we are serious about the TV business and that we can be a prominent supplier to modern TV networks," Mumm said. "But we do have assets and an audience that makes us different from a traditional production company. We have insights on audiences that traditional producers don't necessarily have; so we can be more strategic partners for some of the networks and platforms out there."
Other prominent digital publishers, all of which have made a significant push in the past two years toward TV and streaming video, said they are also spending more time on expanding their TV and long-form studio businesses.
BuzzFeed Studios head Lauren Dolgen, who joined the company last May from Vice Media, said she's spending more of her time now focusing on the projects that BuzzFeed studios develops and pitches to external licensors and distribution partners including TV networks and streaming video platforms. BuzzFeed Studios consists of both a 17-person team overseeing internal shows for BuzzFeed's own channels as well as a six-person team dedicated to shows for external distributors. Today, BuzzFeed Studios is probably out with one or two prominent pitches per month, Dolgen said.
"We are selling in a very traditional sense, but we are also presenting opportunities [to buyers] that are a bit more creative in terms of the business model," said Dolgen. "It will be a minute before we have a full assessment of how networks are responding, but it's something we are definitely focused on."
In addition to "output deals," where a distributor commits to taking a seller's entire library, with syndication partners such as AOL and MSN, Group Nine Media is also pursuing more "slate programming deals" with original content buyers, said Suzanne Kolb, chief brand officer of Group Nine Media. In 2017, Group Nine struck a 24-show deal with Facebook as part of the initial wave of content deals for Facebook Watch. That same year, Group Nine bought Jash, a comedy studio founded by longtime TV veterans and prominent comedians such as Sarah Silverman, with the purpose of building out the company's capabilities in TV series program development and distribution sales. That group is now part of the 28-person Group Nine Studios unit.
"The biggest thing for us is to grow our brands and build [intellectual property]," said Kolb. "Anytime there's a larger deal or relationship where we can take out some of the one-off nature out of [selling shows], we're going to want to do it. We do that with existing library content right now and will bring that to the originals side of the business."
Granted, many of these publishers already point out their ability to market and draw people's attention to programming they are producing for external partners. However, marketing is not written into contracts, Kolb said. "As much as I wish they would, [buyers] don't buy a show because of a media plan; they buy a show because they want that show," Kolb said.
And while publishers are hopeful that they can land broader content deals with buyers, there is no guarantee of success — especially as their studio divisions are competing with established TV studios and production companies and other publishers to land shows on top networks and streaming platforms. Even legacy publishers are finding success in this area: Meredith's TV production company Four M Studios has sold shows to ABC, Apple and Netflix, among other prominent buyers.
"I don't see Netflix and other major television networks being slate customers for new media companies anytime soon," said Peter Csathy, founder of media and entertainment firm Creatv Media. "But that doesn't mean a slate strategy isn't smart. In today's all-out OTT war, with lots of buyers that need a lot of content to fill their pipeline, there should be opportunities out there for BuzzFeed, Group Nine and others to create major new revenue streams."
These opportunities are more likely to come with emerging content buyers such as Jeffrey Katzenberg's Quibi, as well as international distributors and networks that are more open to buying or licensing content in bulk. For major content buyers such as Netflix, Hulu and top TV networks, slate deals are mostly going toward A-list Hollywood talent such as Ryan Murphy and Shonda Rhimes, said an executive at a legacy entertainment studio. Publishers have a better shot at landing "first look" deals, which, for a fixed fee, gives buyers the first right of refusal to a slate of shows pitched by sellers, this executive added.
Publishers, meanwhile, say they have an opportunity to differentiate themselves to content buyers because of the sheer volume of original programming sales in the market today. One of the most prominent complains TV producers have with Netflix today is that it's easy for their programming to get lost in the service's seemingly endless library of movies and TV shows. Publishers have the ability to draw attention to their programming even if Netflix does not much promotional heft behind it.
"But it's also incredibly important to create some noise around the programming because it's getting increasingly harder for content to get noticed," Kolb said.
https://digiday.com/?p=319101
This week's Future of TV Briefing looks at what an industry group's conditional certification of three measurement currency contenders signals about the TV ad business's measurement overhaul.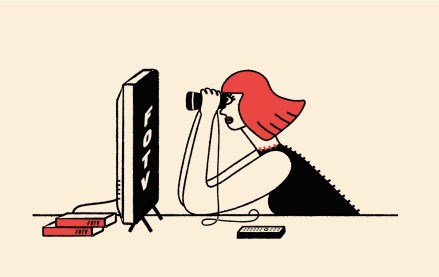 This week's Future of TV Briefing offers an updated list of the key terms that can cause confusion when talking about the TV, streaming and digital video industry.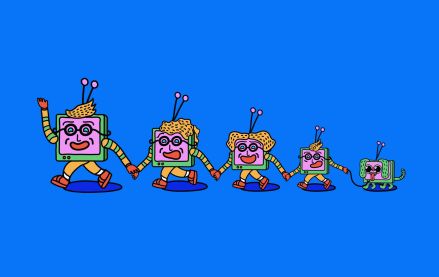 This week's Future of TV Briefing looks at what the Disney-Charter pay-TV distribution deal seems to indicate about the increasingly more-complementary-than-contentious relationship between traditional TV and streaming.