One year in: How Amazon is expanding its pay TV service in Europe
July 5, 2018 • 5 min read
•
•
Amazon's livestream video subscription product, Amazon Channels, has been live in the U.K. and Germany since May 2017, and the platform is inching closer to building up its linear broadcast ad offering. But it will need to lure more broadcasters with attractive deals to beef up its content catalog and drive new subscribers.
Amazon Channels gives Prime subscribers access to channel content for additional costs ranging from £1.49 ($1.97) to £9.99 ($13.22) a month. Since its launch last year in the U.K., Amazon has added another 30 channels, making 70 in total, according to the platform. The most recognizable at launch were Discovery, Eurosport Player and ITV Hub+. Some of these channels come with ads in the feed, which aren't sold by Amazon, while Amazon shares the monthly subscription fee with the channel, the cut varies depending on the partner, according to people familiar with the matter.
Amazon hasn't disclosed how many U.K viewers it has to its video service but according to estimates by Ampere Analysis, at the end of 2017, Amazon Prime Video had 6 million subscribers in the U.K. and 8 million subscribers in Germany (39 million in the U.S.).
Currently, all Amazon Video is accessed and monetized through monthly subscriptions. In London, the company is hiring an exec to work with European broadcasters and develop Amazon Channel's free and advertising-funded channels. As it stands, there is a long tail of niche channels on the platform, including, for instance, Pongalo Next (Latin American movies and series) and Horse & Country Play ("the home of equestrianism"). Getting more free-to-air content on the platform will strengthen Amazon's position and bring in more audiences from traditional TV and platforms like Netflix, YouTube or Facebook Watch, according to experts.
"This is Amazon's first push into the free-to-view space," said Richard Broughton, director at Ampere Analysis. "The broadcasters have a slight advantage, they have the content that Amazon wants."
For broadcasters looking to diversify beyond linear ad revenue, which can be volatile, monthly subscriptions fees from Amazon, no matter how many viewers it gets, could seem compelling. As does the prospect of reaching more global viewers who aren't tuning into linear broadcast, as long as they retain some exclusive content and aren't cannibalizing direct access to their channel less expensively and more easily by other means, said Dino Myers Lamptey, managing director at agency MullenLowe Mediahub.
U.K. and European broadcasters have typically been wary of ceding distribution, audience data collection and monetization prospects to digital platforms. Added to that, video on demand is an area traditional broadcasters have long dominated, controlling the ad rates in the process. Although there is a large potential to extend their audiences further through Amazon's reach, the platform isn't bringing in huge numbers for individual content, according to sources who work with channel broadcasters. That's partly because there's so much of it and so little curated live appointment-to-view programming. 
According to a panel survey from Ampere Analysis, 3 percent of Amazon Prime subscribers use Amazon Channels to watch Discovery, while 2 percent use it to watch Eurosport.
"For most European broadcasters the core free-to-air business is still relatively robust, supplemented by growing video-on-demand ad revenue from their own over-the-top services," said Matti Littunen, senior research analyst at Enders Analysis. "They are much less desperate than publishers to jump at every partnership opportunity. The deal would have to be very sweet in terms of promotion of content, revenue share and transparency. No one wants to strengthen Amazon's gatekeeper position any further," he added.
Amazon has ambitions to grow its ad-funded channels in Europe, and while the e-commerce giant is not yet talking to media agencies about an evolved ad offering for Amazon Prime Video, it's clearly in the cards, according to ad buyers.
Analysts agree that while Amazon's ad execution is improving, it still has a way to go. For years, it's been selling video inventory through slots in Prime to cross-promote its own content, and through video ad units across other areas of the Amazon network for other advertisers. In the fourth quarter of 2017, the ad business grew to about $1.7 billion (£1.3 billion), up about 60 percent year over year.
More popular content, plus its push into sports content and streaming Premier League football games, will make Amazon's play for selling livestreamed inventory more compelling to advertisers, as well as make Amazon's other ad products stronger, as advertisers have more options for cross-channel campaigns.
An Amazon spokesperson was unable to comment on whether Amazon will sell ads within broadcaster livestreamed content within Channels, or whether this will remain with the broadcaster and a monthly revenue share would continue as the model.
"Even the broadcasters who are fine to partner with the U.S. platforms on subscriptions are hesitant to give up ad inventory," said Littunen, adding that linear viewing needs to plummet further for European broadcasters to allow Amazon to sell ads on their programs.
"To compete in the same arena [as TV] and start to move toward an ad-funded model, they will need to reassure agencies and brands that they are working to a common measurement model," said Liz Duff, head of media and investment at Total Media. After Amazon streamed NFL content on Amazon Channels in the U.S. last year, the platform quoted 1.9 million viewers, but average viewing times went down to 372,000 people who watched for over 30 seconds, added Duff.
Amazon Channel broadcasters see how many subscribers they get, but visibility into which shows' audiences tune into is slim. "Amazon has been cagey about sharing that information," said Myers Lamptey.
Even so, ad revenue will likely be a secondary focus for Amazon, which will prioritize ramping up video content to build subscribers. People who watch Prime Video renew their Prime memberships and convert from free trials at higher rates, according to Amazon. The platform has data scientists working on how video impacts shopping behavior. For every new Prime subscriber, Amazon makes an incremental margin, which is used to subsidize video content acquisitions. And with $5 billion (£3.8 billion) to spend on content, still shy of Netflix's $8 billion ($6.1 billion), it has the scope to compete with TV stations and over-the-top players.
"This is really all about the battle over who aggregates whom," said Ben Keen, chairman of TV drama consultancy MediaXchange, "and Amazon is determined to be a winner."
Get more exclusive coverage and analysis around the future of video, TV and entertainment by subscribing to the weekly video briefing email.
https://digiday.com/?p=294077
This week's Future of TV Briefing looks at how this year's upfront and recent announcements from AMC Networks and Paramount indicate the progression of programmatic in the TV and streaming ad market.
This week's Future of TV Briefing looks at how major streaming service owners' subscription business fared in the third quarter of 2023.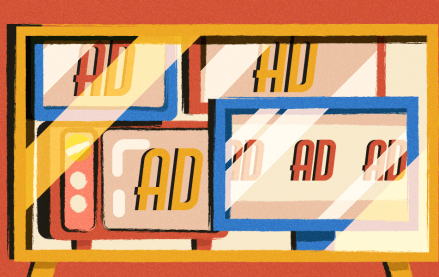 This week's Future of TV Briefing looks at what TV and streaming companies' latest quarterly earnings reports indicate about the state of the TV advertising market.