NowThis to take a shot at sports with new vertical — but no highlights
March 20, 2017 • 3 min read
•
•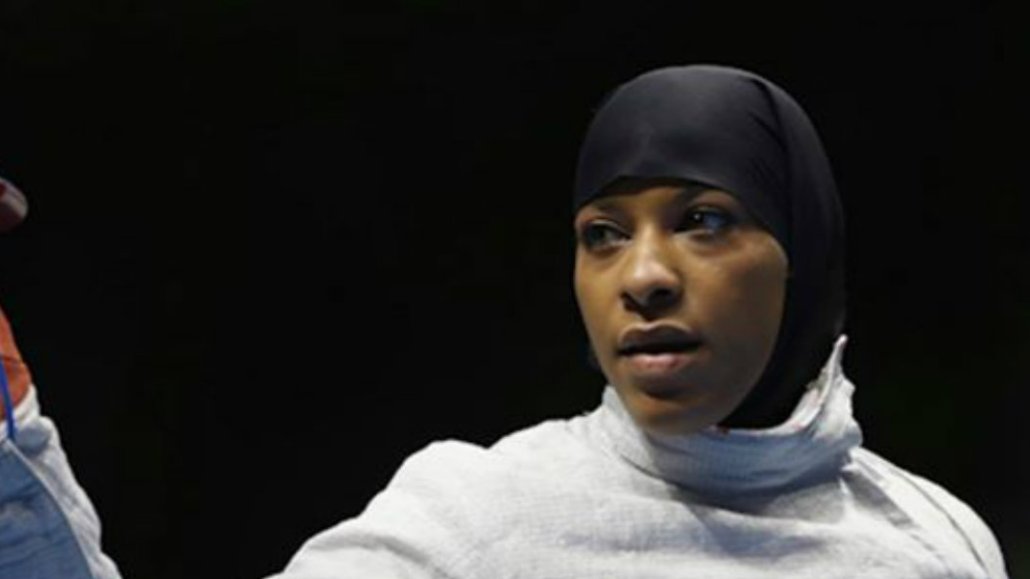 NowThis plans to jump into the wide world of sports with the launch of NowThis Sports on Facebook later this spring. The short-form video giant's seventh vertical will join existing offshoots such as NowThis Politics, NowThis Future and NowThis Weed.
With a May launch in mind, NowThis Sports will focus on sports stories outside of the actual game, including covering the latest sports news as well as evergreen content such as athlete profiles and other mini documentaries. Similar to how NowThis has launched other verticals in the past, the publisher will assign a producer to "own" the vertical, according to NowThis president Athan Stephanopoulos. This producer will be responsible for daily content, which will often include working with the company's 80-person strong content team.
"Early on, this person will rely on resources from across the team, whether that's working with additional video producers or on a live shoot with our live production team," Stephanopoulos said. "The new channel won't be publishing six to 12 pieces per day, either. As the channel grows and can sustain more content, we will grow the team around it."
NowThis is entering a field that is dominated by Bleacher Report and ESPN on social platforms. For instance, Bleacher Report's main accounts alone did 591 million video views across Facebook, Instagram and YouTube, according to Tubular Labs. ESPN, too, has made an incentive to be more digitally savvy, investing resources toward creating original video for "SportsCenter" across social platforms.
What's more, both Bleacher Report and ESPN have access to the most sought-after content in sports: game highlights, thanks to deals with various major pro sports leagues. Both companies also do plenty of sports content on topics away from the playing field.
"We're not going into this naively thinking that no one else is doing it or that there aren't larger sports brands presently in the space," Stephanopoulos said. "But we feel confident in our ability to produce stories made for an audience that lives on social and how they engage and react to that content."
NowThis also doesn't live and die with sports — it's only one of seven verticals after all. But there is room for another social-first video outlet covering sports, because sports-related videos have routinely performed well for NowThis, often getting more views and higher completion rates than other videos posted to the publisher's main social accounts, according to Stephanopoulos. "We've seen a trend around stories that we cover: when it's sports-related, it hits a chord with our audience."
The move is also part of NowThis' broader objectives to grow its brand in 2017. The publisher is also putting resources toward doing more investigative and long-form video journalism.
While NowThis Sports will initially focus on sports culture and other adjacent stories, game highlights aren't entirely out of the question. Thanks to investor Discovery (which last year put $100 million in NowThis parent company Group Nine Media), NowThis has a partnership with European sports network Eurosport to create social sports videos for next year's Winter Olympics. Here, the focus will also be on "the stories behind the athletes," both companies said, but it's not out of the realm of possibility that the content could also employ actual sports content.
NowThis also plans to announce other deals with sports partners in the U.S. closer to the Digital Content NewFronts, digital's upfront-like event series where publishers pitch their brands and content offerings to advertisers. NowThis is one of several dozen media partners presenting this year.
"NowThis has been very methodical about how approaching everything they've done," said Noah Mallin, head of social for North America at ad agency MEC. "They have to balance growth with resources, and right now it's more controllable and predictable to start off with stories around the game. Eventually, I expect them to get into areas that are more dependent on access to game footage."
https://digiday.com/?p=228214
This week's Future of TV Briefing looks at how the streaming ad market's programmatic guaranteed vs. private marketplace debate is reaching a compromise.
This week's Future of TV Briefing looks at how this year's upfront and recent announcements from AMC Networks and Paramount indicate the progression of programmatic in the TV and streaming ad market.
This week's Future of TV Briefing looks at how major streaming service owners' subscription business fared in the third quarter of 2023.