How niche streaming services thrive in the land of giants
October 24, 2019 • 7 min read
This article is part of the Digiday Video Briefing, which features must-reads, confessionals and key market stats. To receive the Digiday Video Briefing, please subscribe.
The big continue to get bigger in streaming. As the likes of Netflix, Disney and Apple duke it out, a smaller class of specialist streamers — think AMC horror show service Shudder — operate underfoot.
These specialist streamers are contending for the same subscription budgets that the larger, general-interest streaming services are fighting for, but they are not competing on the same level. Instead of trying to provide something for any audience to watch, these genre-specific services aim to offer everything for a particular audience. Their challenge is continuing to be that dedicated destination for viewers at a time when the market is filling with one-stop shops. Their opportunity, however, is reaping the flood of potential new subscribers the influx of streaming services is expected to trigger.
Given the impending competition, Shudder picked a good time to premiere its first long-form original scripted show "Creepshow." According to Deloitte, 57% of U.S. streaming viewers said they subscribe to services for their original programming, and Shudder's "Creepshow" appears to lend credence to that claim. Fifty-four percent of the service's subscribers have watched at least one episode of the series since it premiered in late September. The show not only piqued the interest of Shudder's existing subscribers, but also appears to have helped to attract new ones. Shudder gm Craig Engler said that October has been "an amazing month in terms of subscriber acquisition," though he declined to provide specific numbers.
Other niche streaming services, like BritBox and Crunchyroll, have similarly been in the process of loading up on original programming over the past year or so. At the same time, genre-centric streamers, such as DAZN, are stepping up the promotion of their original and licensed programming beyond their paywalls, all in an effort to give people enough reasons to start paying for their services and to continue doing so.
"It's a balance between original content bringing in new users and library content to keep them," said Josh Boaz, managing director and cofounder of digital performance marketing firm Direct Agents, which works with niche streaming services including BritBox and Sony Pictures Television's Funimation.
Niche services are generally considered to be somewhat apart from the streaming wars. Netflix execs cite Disney+, not DAZN, when discussing the impending competition, and horror fans are more likely to cancel their subscriptions to Hulu instead of Shudder so they can pay for HBO Max. However, whether or not the niche players consider the general-interest streaming services to be competition is beside the point. If Netflix considers Fortnite to be among its competition for audiences' attention, then so is BritBox given its hold on older audiences. And while the number of subscription-based services on the market may be growing, people's budgets may not be. On average, people are willing to pay to subscribe to six streaming services, according to a survey conducted in August 2018 by Magid Advisors.
The number of services that people are willing to pay in any given month for is what will put the squeeze on this market. Services like Shudder and BritBox may have a hold on horror fanatics and anglophiles, and they may never win over the people who hide under the covers or hate dry humor. But there's a whole market of casual fans.
Consider someone who may have recently binged "The Walking Dead" and "The Crown" on Netflix and enjoyed them enough to pay $5 a month for Shudder and $7 a month for BritBox, in addition to the $13 they're paying for Netflix. Problem is, this person has kids, and in a few weeks they're going to need to pay $7 a month for Disney+. They could refrain from a couple lattes, but maybe they don't want to; people are funny like that. Instead they'll have to decide if they enjoy a genre so much that they'll pay for a single service simply for that programming and give up Netflix until their kids tire of rewatching "Moana." Or maybe Netflix suffices because it has the "Scream" series and "The Crown" returns next month. Or maybe they can wait a month or two to give their kids Disney+ for Christmas (if the kids are good and they're done with "The Crown" by then).
At the same time that  niche services are pressed to protect their businesses amid the streaming wars, they are also being presented with an opportunity to profit from the fight. In the shareholder letter that Netflix published in connection to its third quarter 2019 earnings, the company asserted that the influx of streaming services will accelerate the shift of audiences from traditional TV to streaming. That's likely to primarily benefit the broader  services whose movie and TV libraries most closely mirror the wide swath of programming people are accustomed to paying for on linear TV. Still, those services' libraries are unlikely to fulfill viewers' appetites for specific types of shows or movies.
Obvious as it may seem, content is the biggest competitive edge that these niche services have in contending with the major players. Their programming libraries lack the breadth of a service like Netflix, Amazon Prime Video or Hulu, but those general services lack the depth of the niche streamers. "I haven't seen Netflix go that deep into any category. They do not buy enough content to satisfy the superfan," said Boaz.
But the niche services' content can only be a competitive advantage if people are aware of it. To that end, BritBox plans to take some of the companion programming it has produced around the shows it licenses for its streaming service — behind-the-scenes clips, cast interviews, etc. — and distribute those videos on its YouTube channel "in the coming months," said BritBox president Soumya Sriraman.
One niche streaming service is even considering going so far as seeking deals to distribute select titles from its service on other, more general-interest streaming services, according to an exec at this service who asked to remain anonymous. The hope is that people on those other services will check out a show, like it, look for similar programming on that service, not find a sufficient amount and eventually sign up for the niche service.
Shudder and BroadwayHD have similarly adopted external distribution strategies for promotional purposes. In February, Shudder premiered its first original feature-length documentary, "Horror Noire," at Hollywood's Egyptian Theater to a sold-out crowd of 700 people a week before the film became available on its streaming service. BroadwayHD has been doing limited releases of some shows its service carries in theaters for roughly three years, said Bonnie Comley, one of the service's founders.
But this year it has expanded that strategy internationally. It has a deal with Japanese entertainment company Shochiku, in which every three months BroadwayHD will distribute one of its filmed productions in theaters in Japan. And BroadwayHD plans to debut its filmed version of "42nd Street" in theaters in the U.K. before it becomes available on the U.K. version of its streaming service, a strategy that it had implemented for the U.S. release earlier this year.
There is a potential risk, however, to these niche services promoting particular programs and attracting subscribers in return. It provides a playbook for Netflix et al. These general interest SVOD services are going after as large a share of the general audience as they can and have shown that strategy involves stocking up on programming in particular genres that appeal to specific audience segments, like the slate of romantic comedies that Netflix has released over the past year and a half.
The broader streaming services are unlikely to try to replicate the niche streamers' entire libraries, but they will compete to acquire the titles most likely to lure their subscribers. "It translates to potentially higher costs for licensing content. That's one reason why we're doing originals," said the exec at the niche streaming service.
https://digiday.com/?p=350489
This week's Future of TV Briefing looks at what an industry group's conditional certification of three measurement currency contenders signals about the TV ad business's measurement overhaul.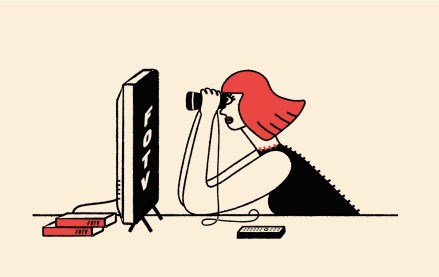 This week's Future of TV Briefing offers an updated list of the key terms that can cause confusion when talking about the TV, streaming and digital video industry.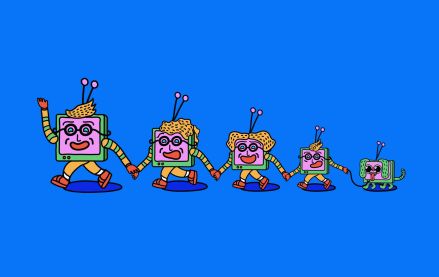 This week's Future of TV Briefing looks at what the Disney-Charter pay-TV distribution deal seems to indicate about the increasingly more-complementary-than-contentious relationship between traditional TV and streaming.