How a newly won partnership in France could signal Google's broader TV ambitions
February 25, 2020 • 4 min read
•
•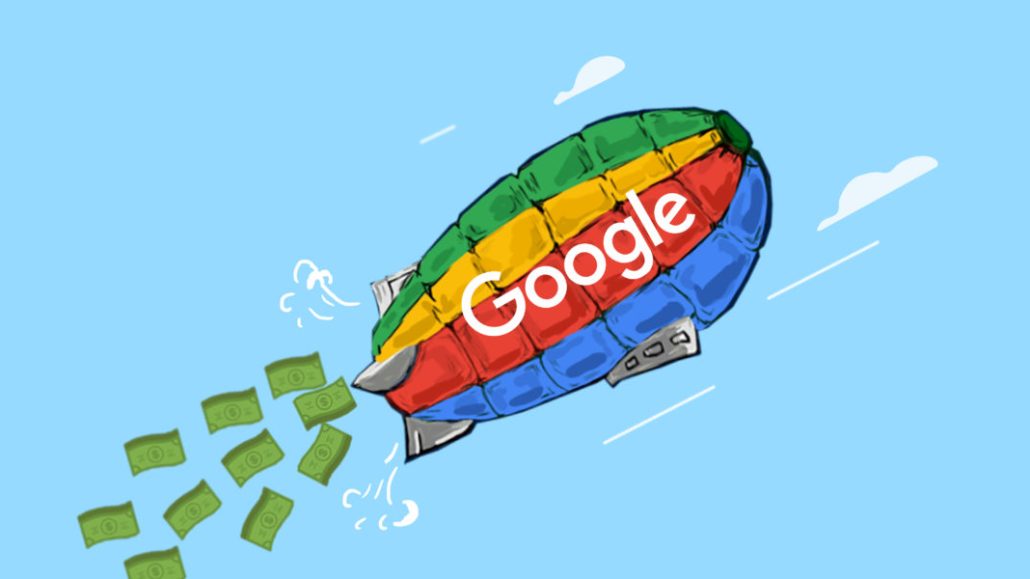 Ivy Liu
Google has long pitched YouTube as an alternative to traditional TV advertising, but it's never managed to make a move into the $170 billion global TV ad market itself. But as more linear TV viewing shifts to digital devices and platforms, Google is quietly making inroads on one of the few areas of digital advertising it doesn't yet conquer.
Late last year, Bouygues Telecom, the third-largest telecoms provider in France, awarded a contract to Google to develop a targeted TV ad system that uses data such as browsing behavior and socio-demographic information on Bouygues' set-top TV boxes.
The deal was first reported by French publication Le Journal du Net and was confirmed by several sources in the French market. "We haven't got anything further to add here as discussions are ongoing," said a Google spokesperson. Bouygues Telecom did not respond to requests for comment.
The request for proposal, released last July, outlined an 18-month contract to develop a backend solution to store Bouygues' targeting data, select which ad should served to which household, and redirect this information to the ad server of the TV ad sales house or other monetization partners.
The Bouygues agreement is a first of its kind for Google in Europe and could open the door for the online advertising giant to strike partnerships with other television providers elsewhere. Google also has a similar arrangement in Mexico with Totalplay Telecommunicaciones, which also offers TV packages to customers delivered over its fibre broadband network.
Total TV ad spending in France is estimated to reach just over €3.3 billion ($3.6 billion) this year, according to GroupM estimates. The French National Union of Television Advertising (SNPTV) estimates addressable TV could grow the total TV ad market in France by a further €200 million ($217 million) by 2022. While that's a drop in the ocean for Google, whose parent company Alphabet generated $137 billion in revenue last year, the strength of its wider ad business and salesforce could see it giving traditional TV advertising players a run for their money.
A source who previously worked at an ad tech company that had been in early discussions about the Bouygues addressable ad contract said Google's incentive for this particular deal isn't financial, but rather a way for Google to enter into the TV business and have case studies it can take to other companies and countries.
Around half of households in France consume TV through a set-top box — Bouygues uses the Android TV set-top box.From this year, France's advertising rules are also set to be relaxed to allow a set amount of targeted TV ads per hour within the commercial breaks on linear broadcasts. Bouygues had a total of 3.9 million "fixed" customers as of 31 Dec. 2019, though not all of those will have set-top boxes with the capabilities to deliver addressable TV advertising.
"The situation is tense in the market right now," as broadcasters in France are uncomfortable that internet service providers could start creating their own TV ad sales units, chipping away at their sales houses, said a source at a different global ad tech company that had also vied for the Bouygues contract.
"Everyone is worried that the situation with Bouygues would give Google access to linear inventory … [and,] in the long run, [Google could] take a good share of this market and also force broadcasters to use their ad tech to monetize everything," the source said.
Emmanuel Crego, general manager at France-based media agency Values.media said French broadcasters will be making a "big mistake" if they think they can be the only players to monetize targeted audience data on TV. (Bouygues also owns the largest French broadcaster, TF1, which recently struck a deal with The Trade Desk to make some of its non-primetime linear inventory available to buy via agency trading desks.)
"If you don't have data on the sell-side and the buy-side, it won't work," said Crego. "Buyers need to have data from the telco and to be able to forecast and have a common currency with the sell-side — this is where Google is thinking of second or third steps."
Still, Google may face resistance, according to Daniel Gilbert, CEO of performance marketing agency Brainlabs.
"Anti-Google sentiments are strong and will keep many from working with Google — at least until they see better results," Gilbert said. "The market will need to adjust, and a lot of money to invest. Addressable TV will take some time to take off in Europe, but TV companies looking to compete with Google will need to move fast."
https://digiday.com/?p=360059
This week's Future of TV Briefing looks at how this year's upfront and recent announcements from AMC Networks and Paramount indicate the progression of programmatic in the TV and streaming ad market.
This week's Future of TV Briefing looks at how major streaming service owners' subscription business fared in the third quarter of 2023.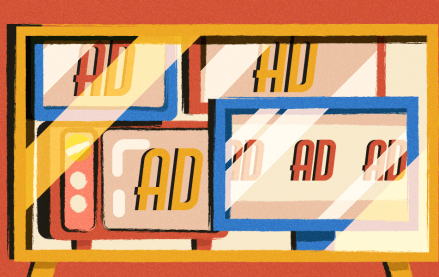 This week's Future of TV Briefing looks at what TV and streaming companies' latest quarterly earnings reports indicate about the state of the TV advertising market.