The New York Times will bring a brand-safety message to the NewFronts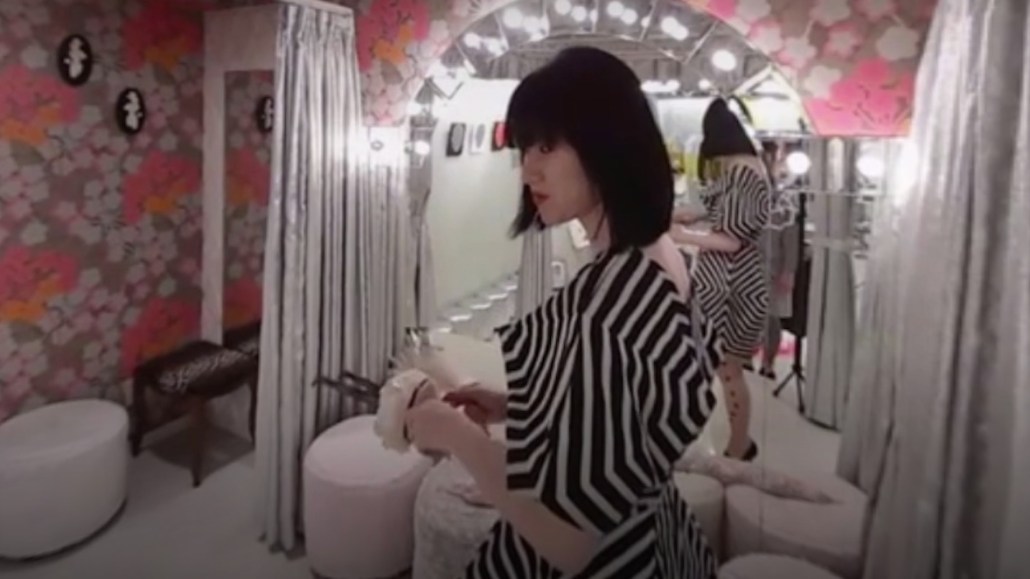 The NewFronts aren't just about video anymore. At this year's NewFronts, The New York Times will use the stage to trot out a live podcast, forthcoming films, service journalism — and a brand-safety message.
Fake news on Facebook and objectionable video content on Google's YouTube have spooked big brands. For publishers of high-quality content, it's an opportunity to promote their sites as safe, if smaller-scale environments. The NewFronts is as good a stage as any for that.
"What the fake news crisis exposed was, fundamentally, the value of the consumer having a relationship with news providers," said Meredith Levien, CRO of the Times. "Facebook and Google are growing as fast as they are because they're wildly effective at reaching audience at scale. There is an important role for content creators to play as well. That's a good thing for the Times and other companies like the Times."
Audience members may be skeptical that publishers can move the needle at a time when Google and Facebook are vacuuming up nearly all new digital ad dollars. Still, it's a message they'll likely hear a lot throughout the NewFronts.
The NewFronts has lost some of its sizzle, and a slew of media companies have pulled out of or scaled back from the event. The Times isn't one of them, but it's showing its maturity in other ways.
The NewFronts launched in 2012 as an industry-wide extravaganza for top digital publishers and distributors to showcase their high-quality video to ad buyers, and in the past, the goal of text-based publishers like the Times was to show they were capable of doing video, period. Last year, the Times sought to capitalize on the hype around VR, which the Times was getting a lot of buzz with at the time.
This time, video will be just one of a variety of formats at the Times' presentation, which is set for May 1. There will be some new shows previewed, including "Artificial Intelligence," "Isle of Man" and "Motherhood" (working titles). But the Times will also talk about its audio, interactive storytelling and new Snapchat Discover edition. There will be a live version of "The Daily," the Times' new morning podcast with Michael Barbaro, who will interview Times star politics reporter Maggie Haberman.
The theme for the whole thing is "Truth and Dare," a reference to the Times' journalistic tradition and the company's (and its advertisers'!) bold approach to everything it does. However, part of the presentation also will be devoted to the Times' service journalism, which has been a big focus of late (and also happens to be safer for brands than the Times' core news product).
"We're going to use this format to showcase everything we do," said Sebastian Tomich, svp of advertising and innovation at the Times. "Video's one of many different formats we play with: audio, video, interactive, Snapchat representing social. It's meant to showcase how far we've come over the past couple years and that when we jump into these spaces, we go big."
Image: NYTimes.com
https://digiday.com/?p=234218