A U.S. TV company recently signed a deal with Netflix for a new original drama series. Under the terms of the arrangement, both the TV company and Netflix are funding the show and collaborating on distribution: The TV company will release it in the U.S., and Netflix will get global streaming distribution rights. The TV company retains the ownership rights to the show, which means it can find other licensing partners for the program in the U.S. and abroad.
But under the terms of the deal, the TV company also has to wait a certain period of time before it can license the show elsewhere. And with Netflix available in more than 190 countries globally, there aren't many international TV networks and distributors that would want a show that's already streaming in their markets.
"It's still a win-win because [the U.S. TV company] is paying less to make the show and gets the marketing benefit of doing a 'Netflix Original,' but if you are part of a larger company that wants to make TV money internationally, those kinds of deals can constrain you," said a source familiar with the deal.
This example, in a nutshell, presents a conundrum that many TV producers, including studios and networks, face when selling projects to Netflix. As a global streaming platform, Netflix wants worldwide distribution rights — and increasingly is willing to fund the total cost of a show in order to grab ownership. With Netflix's stature in entertainment, there is a ton of value in a producer being able to say they've made a Netflix original series. But Netflix's deal terms mean it's getting less and less likely that producers can count on receiving ancillary revenue streams, which can include everything from licensing to even merchandising.
Netflix declined to comment for this story.
Within the film and TV business, Netflix is a giant. Earlier this month, the company announced that it plans to distribute 700 original projects globally, including TV shows, movies and stand-up specials. These will be supported by an $8 billion content budget for 2018, which dwarfs the budgets of other digital platforms including Hulu, which spent $2.5 billion on content in 2017 (though Hulu is only in the U.S.), and Apple and Facebook, both of which plan to spend $1 billion on content in 2018. Netflix is more in line with traditional media conglomerates such as NBCUniversal, which spent $10.2 billion on non-sports content in 2017, Time Warner ($8 billion) and Disney ($7.8 billion), according to MoffettNathanson.
Producing for Netflix or even licensing an existing show to Netflix has its advantages. Netflix has a global reach with 118 million subscribers; it's often willing to pay more or buy more episodes than competitive bidders; it's generally more hands-off in the creative process with production partners; and there is a marketing value to saying you're producing a Netflix original series, a library that includes buzzy shows such as "Stranger Things" and "The Crown."
"I was an agent for seven years. I saw clients go through the arduous development process with traditional networks," said Joseph LaBracio, evp of alternative programming at Condé Nast Entertainment, which has multiple shows with Netflix. "That has not been the experience at Netflix. It's a culture that gives the people making the shows the creative room to take chances."
But for legacy TV studios and production companies, which have over the decades built a business that allows them to make money by not only producing shows for a fee, but finding additional revenue through licensing and syndication, a Netflix deal is a particular challenge.
While all deals can vary, Netflix increasingly wants ownership over its original series. If a production partner can successfully negotiate some ownership over the program, Netflix will typically nab a global streaming license that can be anywhere from five to 15 years or more. (Seven to 10 years is the most common, according to one source; another Netflix seller said a general contract that Netflix uses with major studios such as Warner Bros., Lionsgate and Sony has licensing terms at 10 years.)
"If I am one of the more traditional production companies, this becomes both an opportunity and a threat," said an executive at a major U.S. TV studio. "Netflix is paying market or above-market prices. The upfront fee is usually meaningful, and we get to create the show we want. But the downside is, if I do have a global hit, it's unlikely that I would see the full value that I would have seen if that was made for a traditional buyer."
The other issue is that international buyers are more hesitant to acquire shows that have already aired or are airing on Netflix.
"Everybody in the world is scared of Netflix, and Netflix has made it clear to them that they should be scared," said a veteran TV executive who has distributed shows on Netflix. "The challenge is in how do you make the business terms work in this scenario. And the truth is, if anyone told you they know how it works, they're lying."
The other option, of course, is to accept Netflix's ownership of the show and essentially become a producer for hire. For independent producers — and especially digital media publishers that have sold Netflix shows, including Vox Media and Condé Nast Entertainment — this is an attractive route since it promises some revenue and grants entry into Netflix's club.
"Netflix gives creative control and production flexibility. Producers also aren't saddled with the pressure for their shows to perform under traditional television ratings metrics," said Peter Csathy, founder of media consulting firm Creatv Media. "Given those advantages, it's hard to say no to Netflix."
Of course, unlike major TV studios and networks, digital publishers have a lot less leverage — at least right now — when it comes to pitching and selling shows to Netflix.
"Because we are newer, we're not going to be in the position to say that we are owning [the show]," said LaBracio, in a previous interview with Digiday.
Meanwhile, Netflix is not the only distributor that's increasingly seeking ownership of shows or greater control over distribution. Many U.S. TV networks seek that as well, studio sources said. But even here, there are benefits to working with TV networks that Netflix doesn't offer.
"Cable networks are generally not global; they might have international units, but they're not global," said the veteran TV executive "With cable, one of my participation rights in the pot, in the aftermarket, is them licensing the show across the world. If Netflix takes global rights, they're not going to license anything across the world — so what's my participation worth with them? It's only worth what they've paid me in the immediate term."
For more on the future of TV and video, subscribe to Digiday's weekly Video Briefing email. 
https://digiday.com/?p=279904
This week's Future of TV Briefing looks at what an industry group's conditional certification of three measurement currency contenders signals about the TV ad business's measurement overhaul.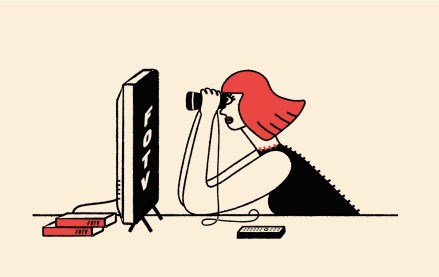 This week's Future of TV Briefing offers an updated list of the key terms that can cause confusion when talking about the TV, streaming and digital video industry.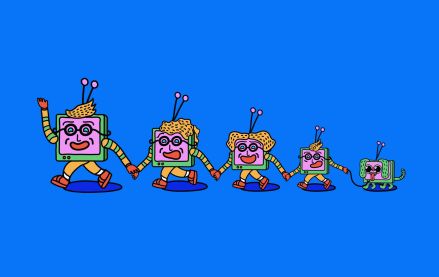 This week's Future of TV Briefing looks at what the Disney-Charter pay-TV distribution deal seems to indicate about the increasingly more-complementary-than-contentious relationship between traditional TV and streaming.