Netflix's aggressive content-buying spree creates opportunities and risk for creators
April 2, 2018 • 8 min read
•
•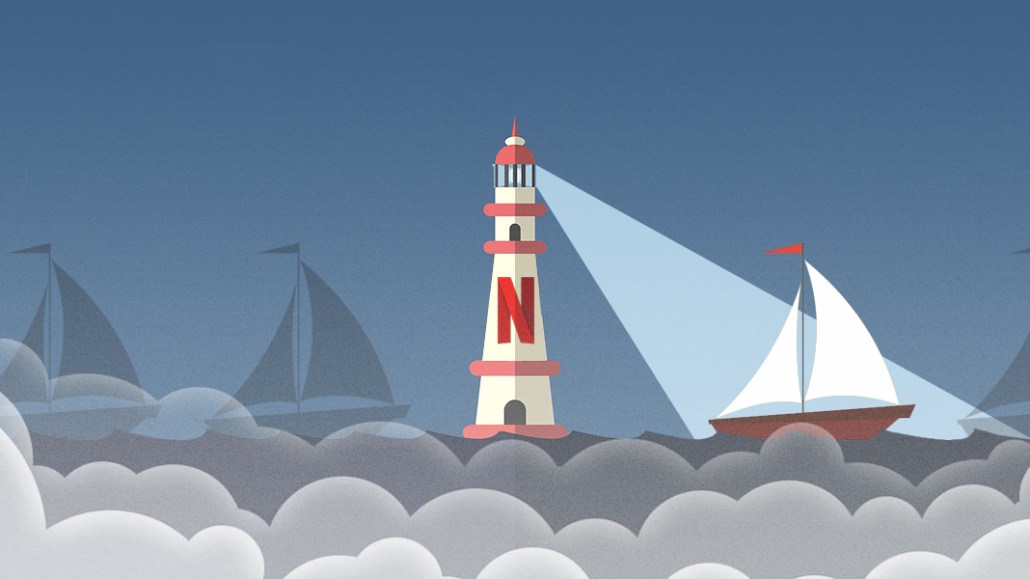 In February, Netflix CFO David Wells introduced a new stat that many continue to find eye-opening: The number of original projects that Netflix will roll out this year will be "in the 700 range," said Wells, speaking at a media and technology conference. This includes 80 original movies, 80 foreign-language original productions, as well as the scores of existing and new English-language shows and stand-up specials Netflix plans to release this year.
For the entertainment industry, 700 projects from a single network — albeit a global streaming network with almost unrivaled scale — is unprecedented. It's also a massive opportunity for producers, including TV studios and digital media companies, that want a piece of Netflix's $8 billion content budget for 2018. For Netflix, which is trying to offer content that satisfies every type of interest across its 118 million subscribers, the strategy makes sense.
"No one will ever be interested in even a large fraction of the 700, but theoretically, enough of them will make enough of us happy enough of the time to keep our subscription going," said a longtime TV and digital executive who has a show on Netflix. "It's not a stupid approach; it just seems so sideways from the way traditional television has worked that it keeps us all watching quizzically."
But where there is opportunity for producers, there's also a risk of their shows getting lost in an ever-growing sea of content, with no guarantee they'll ever get discovered or watched.
Netflix declined to comment for this story.
It's hard to say no to Netflix
The benefits of producing for Netflix are common knowledge: Netflix is not afraid to outbid competitors for shows it wants; it's buying more shows and more episodes than other streaming platforms and TV networks; it's more hands-off with creators, giving them the room to make the show they want; and its successes have put Netflix in the running for Emmy Awards with the likes of HBO, AMC Networks, broadcast networks and Hulu.
This makes it hard for many TV studios to say no to Netflix, according to an executive at a major U.S. TV studio that has a show on Netflix. "If you're the seller and you're just looking to hit an annual bottom line, you're generally inclined to pursue the biggest check, which Netflix typically gives," he said.
In doing so, TV studios and other content sellers give away the ability to make additional revenue down the road through licensing and syndication, as Netflix increasingly wants total ownership over its original series or onerous, long-term licensing exclusivities. Producers also have to accept that their programming will compete for attention in an extensive library of original and licensed programming.
"Netflix is voraciously gobbling up movies and television shows across all genres, making it a seller's market," said Peter Csathy, founder of media advisory firm Creatv Media. "The main negative for creators and content owners in working with Netflix is that there is so much new original content that is featured by Netflix, it is increasingly difficult to break out and find an audience on Netflix. Without a deep marketing commitment on the part of Netflix, those movies and television shows face the cold reality that they become lost in the content shuffle."
Netflix's marketing support can be opaque
Netflix guarantees marketing support for certain original projects, according to four sources, including three executives from companies that have recently sold shows to Netflix as well as one executive who has previously worked with Netflix on marketing campaigns. The issue, as always, with Netflix is the guarantees can be opaque and can vary based on the type of project.
Netflix's deals aren't unlike what movie studios and TV networks negotiate, said a longtime Hollywood executive. For Netflix's original movies, especially high-profile ones such as the Will Smith-starring "Bright" and the Brad Pitt-starring "War Machine," marketing commitments are negotiated in the contracts. When Netflix makes an expensive commitment to content, like its five-year, $300 million partnership with prolific TV producer Ryan Murphy, Netflix will likely put a ton of marketing spend behind the programs.
For other, individual original content deals, Netflix will promise marketing support but won't make an explicit dollar agreement in contracts — just like any other TV network, sources said. "There might be some standard language, but they're not going to lock themselves into marketing something that they haven't seen yet," said the longtime Hollywood executive.
In these instances, what Netflix might do to support an original program can be hazy.
"There is no transparency. Since they consider placement on the various iterations of the interface 'marketing,' they can tell you they've fulfilled their contract to you just by making sure [your show] is recommended to women between 18 to 34 who watched 'Sex and the City' on the Android app phone version," said a source who has worked on Netflix marketing campaigns. "How the hell can you know as the talent?"
With Netflix increasingly taking total ownership over its original series, or at the very least buying nearly decadelong global licenses, some sources argued that they don't need Netflix to make a marketing commitment. "[They] own the damn thing, so it's on them," said the Hollywood executive.
Others argue that it puts producers and on-screen talent in a tough spot, as Netflix's unwillingness to share viewership data makes it nearly impossible to know whether or how often a show was seen.
"In Hollywood, everyone gets a scorecard: When your movie comes out, the box office is clear to everybody; 'Roseanne' debuted this week to 18 million people, everyone knows. With [subscription streaming services], you can work on something for a year, but you can't tell your mom in Iowa that you were No. 1, which is a cornerstone of American culture," said Reza Izad, CEO of Studio71, which has licensed projects to Netflix in later windows. "That's the new paradigm, and it's not just Netflix."
An opportunity for rivals
HBO recently came out strong in its pitch to both producers and on-screen talent: Come work for us because we won't forget you. In an interview with The Wall Street Journal, HBO's president of programming Casey Bloys spelled out the network's pitch: "If you have 50 kids, you're not going to every soccer game," he said. "We go to every soccer game, and we're the snack parents at every soccer game." In the same interview, HBO CEO Richard Plepler argued that "more is not better. Only better is better."
That pitch can appeal to producers and on-screen talent who are not getting tens to hundreds of millions of dollars from Netflix. And it's not just HBO, which spent more than $2 billion on programming last year, as other networks and top streaming services can offer the same argument that by doing less original programming, they can offer more attention to individual projects. Even Apple, which plans to spend more than $1 billion in original TV shows this year, has only 12 shows in development so far.
"That's why you are seeing people going to Apple and HBO," said one media executive who recently sold a show to Netflix. "They're saying that they are a place with fewer shows, and they're going to put a lot more behind them."
Some producers are already eyeing this as an opportunity to bring new ideas to platforms that Netflix is outspending.
"Even international players like [France's] Canal Plus, who are trying to be premium, their pool of content is getting smaller because Netflix is tying up more of the rights," said the media executive. "That's an opportunity for us because we can go to international buyers who are locked out of some of the categories [of programming] that we're doing."
Netflix plans to increase its marketing
Earlier this year, Netflix said it plans to raise its marketing spend by 50 percent this year, to $2 billion. The streaming giant is also actively hiring marketing and public relations professionals, often luring them from rival entertainment networks and studios by offering to pay as much as double what they were previously making, according to Bloomberg Media. The company has more than 50 marketing and PR roles openings listed on its website.
Some of Netflix's marketing stunts are getting noticed. The company famously released a trailer for "The Cloverfield Paradox" during the Super Bowl, releasing the horror movie immediately after the game. And just this week, Netflix ran a promo on its platform announcing it had acquired Seth Rogen.
So apparently Netflix is now announcing big talent deals directly on Netflix? pic.twitter.com/WoMDg4FSLt

— Meredith Blake (@MeredithBlake) March 29, 2018
Rogen has a deal with Netflix to air an upcoming charity comedy special, "Hilarity for Charity," on the streaming platform.
The media executive who recently sold a show to Netflix said he expects Netflix to spend more effort on promoting its original projects. While Netflix did not promise a strict dollar amount for marketing, there will be a "consumer-facing" campaign, he said.
"It's not contractual, but it's practical," he said. "Netflix is committing a significant amount of spend [for original content], so it makes sense that they would devote more marketing toward it — they have to back it up with a marketing investment."
For more on the modernization of video and entertainment, subscribe to Digiday's weekly video briefing email. 
https://digiday.com/?p=281721
This week's Future of TV Briefing looks at how this year's upfront and recent announcements from AMC Networks and Paramount indicate the progression of programmatic in the TV and streaming ad market.
This week's Future of TV Briefing looks at how major streaming service owners' subscription business fared in the third quarter of 2023.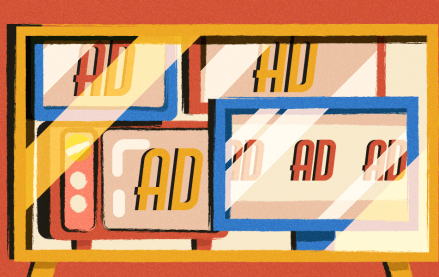 This week's Future of TV Briefing looks at what TV and streaming companies' latest quarterly earnings reports indicate about the state of the TV advertising market.