Neither Hulu nor Netflix nor Spotify, YouTube Red is having an identity crisis
February 14, 2018 • 5 min read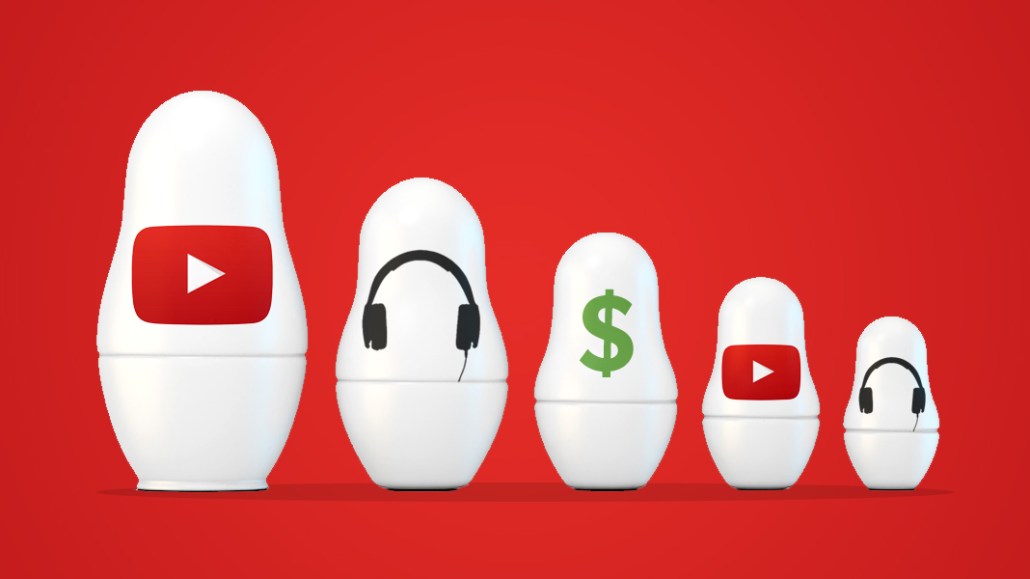 What, exactly, is YouTube Red? That's a question creators and YouTube network executives might want to ask more than two years after YouTube launched its subscription streaming offering.
During an onstage conversation at Recode's Code Media on Feb. 12, YouTube CEO Susan Wojcicki called YouTube Red a music streaming service — which is the first time any executive from the company has referred to YouTube Red as foremost a music service. This differs from comments that other YouTube executives have made in the past, including YouTube's head of global content Susanne Daniels, who last year described YouTube Red as a premium subscription streaming service that offers Hollywood-quality shows and movies.
Launched in October 2015, YouTube Red has always been positioned by YouTube as three services in one: It offers ad-free access to all of YouTube; it's a music streaming service that also gives access to Google Play Music; and it's consistently releasing original movies and TV shows, starring Hollywood talent and homegrown stars that users already subscribe to.
Two years later, this has created somewhat of an identity crisis for the streaming service. As Wojcicki said in her interview, she sees YouTube Red as a music service. And she does not expect to spend billions of dollars on content to effectively compete with Netflix, Hulu, Amazon and others. "We could, but I'm not sure that would further what we're trying to do at YouTube," she said. Creators, meanwhile, aren't seeing much subscription revenue from YouTube Red, but they have been looking at the service as strictly a major content buyer willing to spend TV money on original movies and shows. One thing's for sure: Subscriptions aren't a meaningful moneymaker on Red just yet.
Subscriptions are driving scant revenue
According to five media executives that oversee multiple high-performing channels on YouTube, YouTube Red subscription revenues are scant compared to the money they can make from advertising. One executive at a network that gets more than a billion views per month on YouTube said YouTube Red subscription revenue accounted for about 7 percent of the network's "YouTube-monetized" revenue in 2017. "That's with just what YouTube monetizes and doesn't include [the ads and sponsorships] that we sell," he said. "If you add in what we sell, it becomes less than a percent."
The four other media executives shared similar findings. One executive at a network that gets hundreds of millions of views per month said YouTube Red subscription revenues account for more than 10 percent of the network's total YouTube-monetized revenues. Another executive, poring over data for a channel with more than 1 million subscribers, said the channel has made around $4,000 from YouTube Red since last summer.
YouTube has never publicly released numbers on the number of subscribers for YouTube Red. A year after launch, YouTube Red reportedly had 1.5 million subscribers, with another million subscribers trying the service for free.
One big caveat is that YouTube Red has only been available since its inception in five countries: the U.S., Mexico, South Korea, Australia and New Zealand. Earlier this week, Wojcicki said YouTube Red will be available in more than 100 countries later this year — which would ideally increase the number of subscribers and subscription-related revenue for YouTube channel and network owners.
There are positive signs. While YouTube Red contributes a fraction of total YouTube revenues, some sources said YouTube Red monetizes better "on a per-minute basis" than pre-roll ads.
YouTube divvies up subscription revenue differently than how it shares revenue from advertising. With YouTube's ad products, YouTube takes 45 cents of every dollar generated from its ad products. With YouTube Red subscriptions, YouTube takes 45 percent of all subscription revenue and then divvies up the remaining 55 percent based on total watch time per channel. Essentially, the longer a YouTube channel owner can convince a Red subscriber to watch its videos, the more it will earn.
And there are signs of growth: One YouTube network executive said YouTube Red total watch time was up 50 percent in 2017 compared to the previous year.
"Proportionally, YouTube Red watch time went up a little bit more than our total watch time growth, but I wouldn't call it a pattern just yet," he said.
Making shows is the best way to get paid
The real opportunity to make money from YouTube Red is by producing or licensing movies and shows to YouTube, sources said.
Here, YouTube is spending cable TV budgets. While deal terms will naturally vary by project, two YouTube Red original content partners said it's spending anywhere from $400,000 to $800,000 per episode on half-hour shows and close to double that for hourlong dramas. One of YouTube Red's biggest series, a "Step Up" show based on the film franchise from Lionsgate, reportedly cost millions of dollars per episode. More recent high-profile buys include shows produced by Dwayne "The Rock" Johnson, Dan Harmon and Doug Liman.
With its original shows, YouTube Red is employing a model used by Netflix: The company will fully fund the projects in exchange for ownership or a multiyear global license for the show. This means producers get paid with the production fee they negotiate for the show, which can go anywhere from 10 to 25 percent, sources said.
This will be a greater area of focus as YouTube releases anywhere between 20 to 30 shows per year. YouTube expects this will help convert more users into paying subscribers, a YouTube source said.
One big thing in YouTube's favor is the idea that it's a lot easier to get people to move behind a paywall on YouTube rather than go to some other streaming service and subscribe there.
Ultimately, though, some speculate that while YouTube Red shows no signs of slowing down its original content spend, YouTube Red originals' biggest function will be a custom channel on YouTube's fledgling live TV service, which reportedly has more than 300,000 subscribers.
"They're spending a ton of advertising for YouTube TV," said one YouTube Red original content partner, who expressed dismay that YouTube doesn't spend as much promoting its original series. "I don't see Red turning into another Netflix from a customer-acquisition standpoint; they're not trying hard to get 30 million subscribers. It's a channel on YouTube TV."
Or, according to YouTube's CEO, a music service.
https://digiday.com/?p=275925
This week's Future of TV Briefing looks at what an industry group's conditional certification of three measurement currency contenders signals about the TV ad business's measurement overhaul.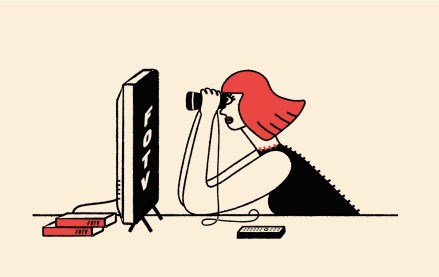 This week's Future of TV Briefing offers an updated list of the key terms that can cause confusion when talking about the TV, streaming and digital video industry.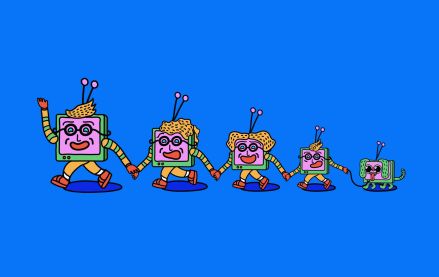 This week's Future of TV Briefing looks at what the Disney-Charter pay-TV distribution deal seems to indicate about the increasingly more-complementary-than-contentious relationship between traditional TV and streaming.