NBCUniversal is supporting three Black filmmakers in Target-backed program, though DE&I experts say more work is needed
June 14, 2021 • 5 min read
•
•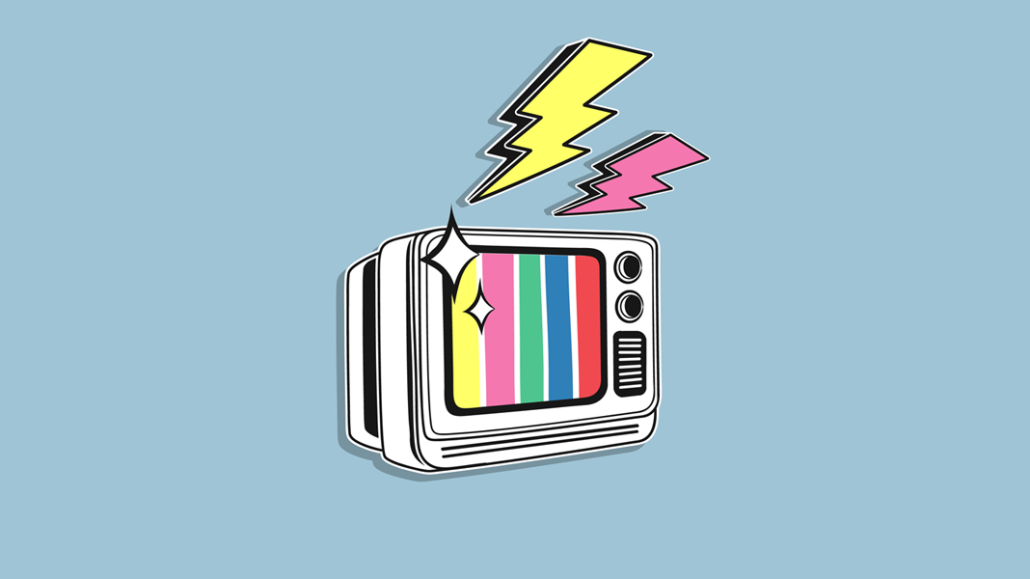 Ivy Liu
As part of NBCUniversal's overall efforts to improve the level of diversity, equity and inclusion at the company and in the broader entertainment industry, the media conglomerate has created a program to support three Black filmmakers. However, as is often the case with the entertainment industry's DE&I efforts, DE&I experts say that NBCU's program is a promising step, but that they would have liked to see it support a greater number of people.
NBCUniversal has struck a deal with Target to champion three Black filmmakers — Ewurakua Dawson-Amoah, Kristian King and Addison Wright — through a program called "Scene in Color Film Series." As part of the program, the media company will air interviews and featurettes on the filmmakers on its linear TV networks, distribute a short film from each of the filmmakers on NBCUniversal's digital properties including Peacock and sign TV show pilot script development deals with Dawson-Amoah, King and Wright.
For the program, NBCUniversal is working with film producer Will Packer, who will assist the filmmakers in developing their pilot scripts. An NBCUniversal spokesperson declined to comment on how much money Target and NBCUniversal are spending on the program, but said the filmmakers are being fairly and equitably compensated for their work.
Equity "is a crucial piece of this program," said Steven Rummer, svp of strategy and creative partnerships for NBCUniversal's advertising and partnerships division. "It wasn't just about branding and a movie night for Target. It wasn't just about showcasing BIPOC filmmaking talent. The linchpin in this was that we were going to be able to provide this pilot deal and the mentorship with Will to develop and work with this talent on the next thing."
Throughout the summer, NBCUniversal will air the filmmaker interviews and featurettes during the summer movie series airing on its Bravo, Syfy and USA cable TV networks. Each movie in which the interviews and featurettes appear will star BIPOC talent, such as "White House Down," which kicked off the program on June 10 and stars Jamie Foxx.
In addition to those clips, NBCUniversal will distribute Dawson-Amoah's, King's and Wright's short films on several of its digital properties, including all tiers of its Peacock streaming service as well as its NBC One app and Rotten Tomatoes. NBCUniversal will run promotions during the TV networks' movie nights to drive audiences to the short films and will also highlight them on the properties via a Curator Ad on Peacock dedicated to BIPOC content that will list the three short films atop the page.
The most impactful component of the program, though, may be the first-look deals that NBCUniversal has signed with each of the filmmakers. In addition to receiving agreements to put together pilot scripts that could eventually turn into TV shows, Dawson-Amoah, King and Wright will be working with Packer to develop their ideas to pitch to NBCUniversal.
Having the support of Packer as a mentor in the pilot development process is "huge. It will probably be transformational for them in their careers to get that initial backing from someone as well known and well respected as Will Packer," said Dr. Ana-Christina Ramón, director of research and civic engagement at UCLA's social sciences division and co-author of the university's Hollywood Diversity Report.
Rather than a typical application submission process, NBCUniversal had members of its internal casting, creative and production team reach out to universities and check out online film festivals to identify 75 short films from Black filmmakers, according to Miguel Rodriguez, svp of production operations and creative partnerships for NBCUniversal's advertising and partnerships division. The group involved in the selection process, 70% of whom were BIPOC, then screened each of the 75 short films to choose 10 filmmakers. The group as well as people from Target interviewed those 10 filmmakers to learn about their filmmaking processes and decided on the final three chosen for the program.
"What's even more special about the top three films we selected [is that] two of the filmmakers we selected are actually recent graduates of universities as well, so this program has the potential to change their careers for the better," Rodriguez said.
However, some DE&I experts took issue with the program only supporting three Black filmmakers.
"Doing programs to put a little bit of money in people's pockets and help out three people is great. But there are literally thousands of people in this industry that have been marginalized," said Cheryl L. Bedford, executive director of Women of Color Unite and producer of films including the documentary "Dark Girls." Through the #StartWith8Hollywood initiative, Women of Color Unite and The Bitch Pack — a group promoting female screenwriters — have connected 920 women of color in the U.S. with 240 mentors in the entertainment industry, leading to job opportunities and deals with talent agents.
Over the past year, the entertainment industry at large has been called on to improve its historically low level of diversity, equity and inclusion. According to UCLA's Hollywood Diversity Report on the TV industry published in October last year, 92% of the TV industry's CEO and chair positions, and 84% of its senior executive roles, are held by white people. Meanwhile, in the 2018-19 TV season, white people accounted for more than four-fifths of scripted show creators. And less than three out of 10 lead characters in broadcast TV scripted shows are played by people of color. However, many of entertainment companies' efforts have been relatively limited in the number of people they help.
"A lot of the recent announcements are similar to [NBCUniversal's] program," said UCLA's Ramón. "My hope is it's just the beginning, that they will see this as a small investment they're making right now initially. Bigger investment is needed to have sustainable change in the industry."
To be clear, NBCUniversal's DE&I efforts predate and extend beyond the "Scene in Color Film Series." On the TV side alone, the company has operated its "Writers on the Verge" program since 2005 to develop writers from underrepresented groups and consider them for assignments on NBCUniversal's TV shows as well as "Female Forward," "Emerging Directors Program" and "Alternative Directors Program" to support directors and provide them with opportunities to work on shows. Nonetheless, the company has acknowledged that the work is not over.
"No number is ever going to be enough, and every step is important," said Rodriguez.
https://digiday.com/?p=417942
This week's Future of TV Briefing looks at how this year's upfront and recent announcements from AMC Networks and Paramount indicate the progression of programmatic in the TV and streaming ad market.
This week's Future of TV Briefing looks at how major streaming service owners' subscription business fared in the third quarter of 2023.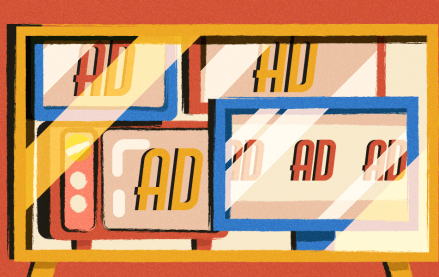 This week's Future of TV Briefing looks at what TV and streaming companies' latest quarterly earnings reports indicate about the state of the TV advertising market.