'Nascent space': Connected TV is grappling with ad frequency issues
January 28, 2019 • 5 min read
Managing how frequently someone is shown a brand's ad is an issue that has dogged advertisers on traditional TV for years. Now, it's followed them to the connected TV market, where it's proving to be much more complicated to solve.
"I think it's getting more attention in CTV [because] more dollars are going there. Advertisers are paying more attention to that space right now since it's nascent and there's still a lot being worked through," said Manny Hernandez, vp and head of display activation at Essence.
There is also the expectation that, because the ads are delivered digitally, they should be easier to regulate than on linear TV, where an advertiser cannot easily account for a person flipping channels and seeing the same ad on different networks. Advertisers have seen how inadequate frequency management on linear TV can affect their businesses. The more that people see an ad, the less likely they are to buy the advertiser's product, according to a study published in 2017 by Simulmedia that looked at TV advertising. The study found that people exposed to an ad six to 10 times were 4.1 percent less likely to buy the advertised product than those who saw the ad two to five times. Additionally, people who saw the ad 11 or more times were 4.2 percent less likely to make a purchase than those who had seen it six to 10 times.
"I do think that buyers are a little bit more critical of their media partners about the subject when it comes to OTT more so than they are in television," said Mike Bologna, president of Cadent's one2one Addressable, a platform that specializes in addressable TV.
Thanks to digital ad serving, ad buyers are able to track how many times individual households were served a connected TV campaign by using identifiers such as IP addresses to connect impressions across various OTT apps on various connected TV platforms.
"The least common denominator is the ad server," said Garrett Winkler, director and connected TV lead at Modi Media, GroupM's advanced TV unit.
Modi Media works with video ad tech firm Innovid to monitor the delivery of its connected TV campaigns through anonymized IP addresses and check that the OTT publishers and connected TV platforms running those campaigns are adhering to the agreed-upon frequency caps, he said. And if Modi Media finds that its frequency caps are being exceeded, then it is able to take that information back to the publishers or platforms to ask for concessions to make up for the excess.
Some ad buyers used the most recent upfront negotiation cycle to push media companies to get ahead of the frequency capping issue. For example, in exchange for agreeing to let Hulu count co-viewing impressions toward their impression guarantees, they asked for frequency caps to ensure that the additional supply doesn't mean superfluous instances of individuals seeing the same ad, according to one agency exec who declined to discuss specifics.
Of course, it's much easier to manage frequency when it's a single buying team dealing directly with a single publisher or platform. But that is often not the case in connected TV where multiple teams on the buy side can be accessing the same inventory from multiple companies on the sell side.
Within agencies TV, digital and even programmatic teams can each be buying connected TV inventory independently of one another. That can lead to overlap even when they are buying from the same source. For example, if an advertiser has made a deal to buy ads against a specific TV show using Nielsen's C3 ratings — in which viewership measurement includes on-demand viewing for three days immediately after the show's live airing — some TV networks will run the ad on both their linear channels as well as their OTT apps for that three-day window. As a result, a digital team looking to buy a TV network's OTT inventory for a client needs to be aware if its TV team is running a linear campaign with the same network for that same client in order to avoid the two separate-but-similar campaigns from doubling up on the same inventory.
"This isn't just a supply-side problem. This has to do with building communication on the buy side as well. You need to have broadcast buyers talking to digital buyers talking to strategy leads talking to measurement teams," said Nicole Whitesel, svp of enterprise strategy at Publicis Media.
Connected TV's complicated supply side can be a problem, though. In addition to dealing with publishers directly, advertisers can buy ads from connected TV aggregators, such as Amazon, Roku or Samsung, which sell ads across multiple OTT apps on, and in some cases off, their connected TV platforms. That can lead to situations where a person may see back-to-back ads from the same advertiser within a publisher's OTT app because one of the ads was sold directly by the publisher and the other was sold by an aggregator.
Ad buyers can try to keep on top of those potential overlaps by having their ad servers track ad delivery across OTT apps using IP addresses, as Modi Media does with Innovid. However connected TV platforms have begun to lock down their ad platforms, such as by making it more difficult for ads to collect people's IP addresses and eliminating third-party ad networks. Those moves can make it more difficult for advertisers to use a demand-side platform to place a buy across multiple OTT apps and multiple connected TV platforms, which is one method that ad buyers employ to manage where their ads are running and how often they are being served to people.
"It makes it fragmented. That's when you have to make the hard decisions or do you want to work with that partner or do you want to work with others that are making inventory available through a preferred DSP or preferred other source," Winkler said.
Despite all the current complications that advertisers face in managing how frequently people see their connected TV campaigns, the execs interviewed for this article are all hopeful that the issue is simply a growing pain for an emerging channel and that, as more money pours into connected TV, both buyers and sellers, as well as ad tech intermediaries, will be incentivized to continue to figure it out.
"We're still in a nascent space with OTT/CTV, and if we don't continue to improve, I think you'll see the dollars dry up," said Hernandez.
https://digiday.com/?p=319996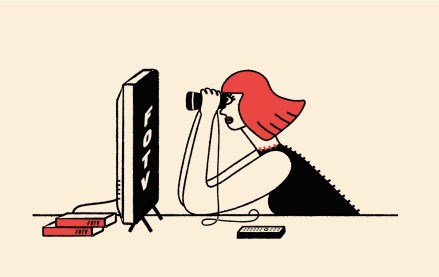 This week's Future of TV Briefing offers an updated list of the key terms that can cause confusion when talking about the TV, streaming and digital video industry.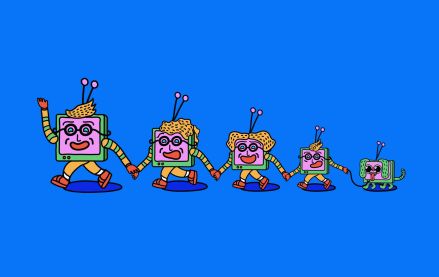 This week's Future of TV Briefing looks at what the Disney-Charter pay-TV distribution deal seems to indicate about the increasingly more-complementary-than-contentious relationship between traditional TV and streaming.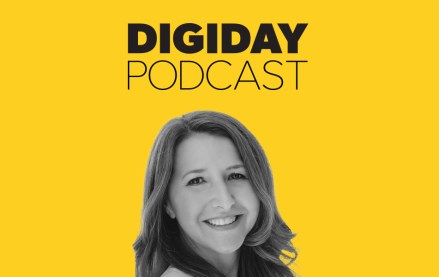 September 12, 2023 • 3 min read
Traditional TV now accounts for less than 50% of Georgia-Pacific's spending, but its share still exceeds streaming's.