'So many question marks': Publishers aren't ready to commit resources to Instagram's IGTV
August 31, 2018 • 6 min read
•
•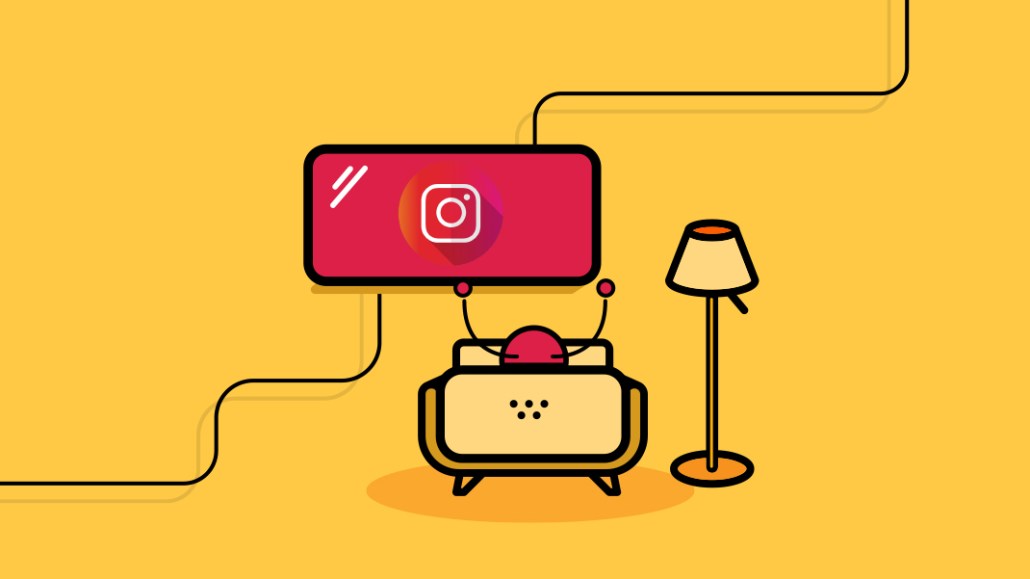 Discovery should have as good an idea as any media company as to how Instagram's IGTV is panning out for publishers. Eleven of Discovery's properties have uploaded videos to IGTV since the Facebook-owned app debuted its YouTube-meets-Snapchat platform for longer vertical videos on June 20. And Discovery's Food Network has published 70 videos to IGTV in that span, averaging roughly one video a day and 35,000 views and 12 comments per video. Yet it will be several more months until Discovery Inc. has gathered enough information to assess IGTV's standing among YouTube, Facebook, Snapchat and regular Instagram videos.
"Until you have about six months of data, it's hard to get anything of meaning to surface internally and externally," said Vikki Neil, gm of Discovery's Lifestyle Digital Studios.
For Discovery and three other publishers interviewed for this article, two months after its launch IGTV remains something of an enigma: a platform to experiment with but not to devote much in the way of dedicated resources to, at least not until there's a clear way to reap some revenue in return. That means taking videos already distributed on other platforms and repurposing them for IGTV. The work involved is typically cropping a horizontal video uploaded to YouTube or Facebook, a callback to how media companies waded into Snapchat a few years ago. Media companies are also taking the vertical videos they post to Snapchat and distributing them on IGTV.
This content recycling lowers the cost of experimentation, especially for a property like Food Network that is able to pull from a video library that spans TV, YouTube, Facebook, Instagram and Snapchat.
"There's a practicality to how we participate in these platforms," said Neil.
While Food Network has been especially active on IGTV, other Discovery properties have been much less so. Discovery Channel has been dormant since uploading eight videos on June 20, and HGTV has not uploaded a new video to IGTV since July 30. But in the same way that it's too early to go all-in on IGTV, it's too early to pull all the way out.
"HGTV is actually developing some content specifically that we think will play well for IGTV. That's rolling out, I believe, in the next few days. For Discovery and some of other brands, we're waiting to see how some of this lifestyle stuff works," said Neil.
National Geographic would seem to have more motivation than most media companies to go hard on IGTV. To date its IGTV videos have averaged 1.6 million views and 1,250 comments. But it has only uploaded two videos to IGTV since the platform launched. One of those videos was a 47-minute-long episode of its show "One Strange Rock" that aired on TV on May 28 and was published in full to IGTV on June 20, taking advantage of IGTV's 60-minute maximum video length. The other video, published to IGTV on Aug. 16, was a three-minute excerpt of a 22-minute documentary that Nat Geo published in full on its own site on Aug. 14 and uploaded to YouTube on Aug. 15.
"I think it is still too early," said Nat Geo's director of Instagram Josh Raab. "We are defining what IGTV is and the role it plays for us, but Instagram is also still developing the role [IGTV] plays on Instagram overall."
That Nat Geo's videos varied so widely in length but have each accrued more than a million views could indicate that IGTV viewers are open to both long- and short-form programming. However, once again, it's likely too early to come to that conclusion.
"It's still something that needs to be tested quite a bit more, but I would say that the optimal lengths are most likely to be more akin to YouTube and to Facebook than to Instagram Stories [on the short end] or traditional TV shows [on the long end]," said Raab.
"With IGTV, there are so many question marks right now," said Khalil Jetha, vp of emerging brand audiences at Great Big Story. To get some answers, the CNN-owned video company has been primarily repurposing existing videos on IGTV as a way to A/B test the platform. Five of Great Big Story's seven IGTV videos had been previously published to YouTube as part of its "Uncharted" series, and another had been originally uploaded to YouTube in March 2016. On YouTube, those six videos have averaged 226,000 views per video; on IGTV, they have averaged about 2,400 views.
Given how nascent IGTV is, Jetha is unperturbed by the videos' lower viewership on IGTV compared to YouTube. "When we publish stuff to IGTV, we're not expecting to get the same watch time as YouTube. IGTV and Instagram overall are still developing as a platform. YouTube has been around for [more than] 10 years," he said.
Yet YouTube appears to be what IGTV will be largely measured against, if only because so many of the videos that publishers are posting to IGTV are vertically cropped versions of what they have uploaded to YouTube.
GQ waited until July 17 to post its first video on IGTV. On that day, it uploaded a vertically cropped version of the Kylie Jenner-Travis Scott interview it had uploaded to YouTube on the same day to promote its August 2018 cover story on the celebrity couple. On YouTube, that video has received 28.8 million views and more than 72,000 comments; on IGTV it has received more than 136,000 views and 130 comments. In total, GQ has uploaded five videos to IGTV to date. Those videos have averaged more than 46,000 views and 34 comments, and more than half of viewers watch more than half of those videos, according to a GQ spokesperson.
While GQ has seen the most success with its Jenner-Scott video, it is one of the rare publishers that has produced videos specifically for IGTV. In July, the magazine recorded three interviews with celebrities during Comic-Con that it teased through Instagram Stories clips that people could swipe up on to watch the full videos on GQ's IGTV channel. Those three videos have averaged more than 16,800 views and seven comments. But GQ still has some more experimenting to do before it can identify what content works specifically on IGTV.
"We're still trying to figure out what some straight-up, made-for-IGTV content looks like because we've not gotten enough feedback," said Jon Wilde, executive digital director at GQ.
Revenue will also help GQ and other media companies to assess how much to prioritize IGTV. For now, Instagram does not provide media companies with any ways to make money from their IGTV videos. And while publishers can sell advertisers on sponsored videos distributed on IGTV, they are not yet. In part, that's because the viewership on IGTV is not considered large enough for publishers to pitch it to advertisers. Additionally, Instagram has not extended its branded-content tagging tool to IGTV for publishers to easily disclose when a video has been paid for by an advertiser. GQ is waiting until that tool is made available on IGTV before it begins uploading sponsored content, said Wilde.
"It's early days for IGTV, and as we were with Stories and Feed, we want to be thoughtful in our approach to monetization and branded content. We're exploring ways to help creators in these areas but have no further plans to share right now," said an Instagram spokesperson in an emailed statement.
Subscribe to the Digiday Video Briefing: A weekly email with news, quotes and stats around the modernization of video, TV and entertainment. 
https://digiday.com/?p=301321
This week's Future of TV Briefing looks at what an industry group's conditional certification of three measurement currency contenders signals about the TV ad business's measurement overhaul.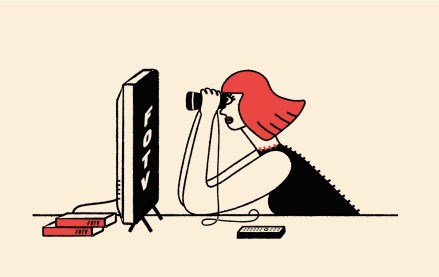 This week's Future of TV Briefing offers an updated list of the key terms that can cause confusion when talking about the TV, streaming and digital video industry.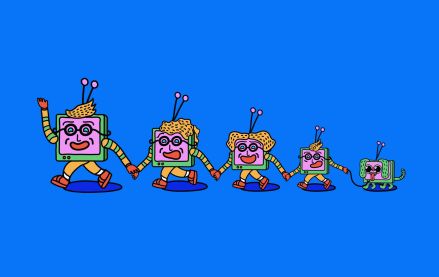 This week's Future of TV Briefing looks at what the Disney-Charter pay-TV distribution deal seems to indicate about the increasingly more-complementary-than-contentious relationship between traditional TV and streaming.