'Moving from quantity to quality': At LittleThings, pivot to video is followed by pivot in video strategy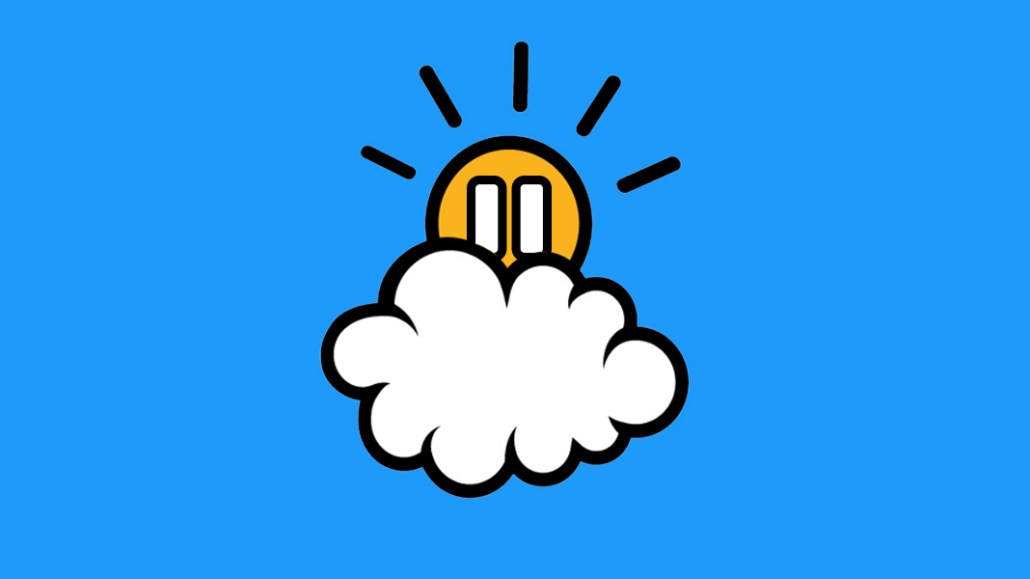 It's starting to look like pivoting to video is just the first move in a complicated dance for publishers.
Just ask LittleThings. Last month, the uplift-focused publisher laid off 13 people, or around 10 percent of the company, as it looks to shrink the number of shows it produces for Facebook Live and streamline the way it gathers the viral clips that once formed a bedrock of its distributed video strategy.
The layoffs come at a moment when LittleThings has been diversifying its video distribution and monetization strategies, as publishers across the landscape voice frustration with their ability to monetize their investment in Facebook video.
"This is about moving from quantity to quality," LittleThings president Gretchen Tibbits said.
While many publishers struggled to figure out how to fit distributed video, particularly live video, into their Facebook strategies, LittleThings pounced on both formats after it became clear that video was being prioritized by Facebook's algorithm.
When it moved into video, it did so with a combination of moving, viral clips that an internal team found, licensed and repackaged for distribution, plus a studio that focused on original programming for Facebook Live.
Live, in particular, had been good to LittleThings. It streams over a dozen original shows on Facebook every week, and approximately 75 percent of the views for those regularly scheduled programs are live views, said Maia McCann, evp of original programming.
Live clips helped LittleThings build a substantial video audience on the platform — over 163 million video views in August, according to Tubular Labs — and it has steadily increased the amount of live content it publishes on Facebook, publishing 130 live videos last month, according to Socialbakers.
What's different now is the kind of video LittleThings airs on the platform. Like many publishers, LittleThings' first cracks at live video on Facebook were experimental: It would air footage of a dog playing in a sprinkler one day, then on-air hosts learning how to make ice cream the next.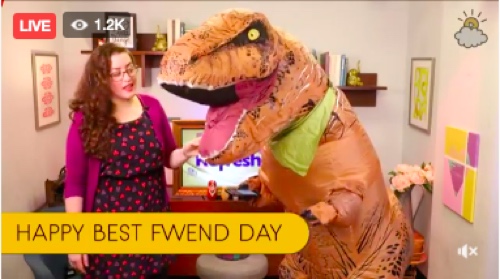 Those moves, while they produced occasional hits, did not make much of an impression with advertisers, so LittleThings decided to focus more on shows instead, such as "Daily Glow" or "Oh, Baby!"
Those shows built a regular audience, but they also required more resources and drove diminishing returns as it went live more often. In September, LittleThings' Facebook Live videos elicited an average of 2,400 interactions — a catch-all term for user reactions, shares or comments — on Facebook, down 79 percent from the nearly 12,000 reactions LittleThings Live videos averaged over the same period last year, according to Socialbakers data.  It also went live 130 times, compared to 27 over the same period last year.
That drop is not an anomaly: The year-over-year decline in average reactions to Live videos in August was 80 percent, per Socialbakers; in July, it was 52 percent. It went live four and three times more often, year over year, during those months.
While Tibbits said live video will remain central to its video strategy, LittleThings is cutting back on the number of Facebook Live shows it produces, putting some on hiatus. Tibbits said final decisions on which shows it will keep and which it will pause will be made later this month.
To keep its other videos coming, it also decided to partner directly with a number of companies it licensed from frequently, including "The Ellen Show," Fox and FremantleMedia. That obviated the need for a large team of people that found and licensed clips for LittleThings to reuse; 10 of the people laid off last month worked on licensing those clips.
As a digital native publisher, LittleThings is used to pivoting quickly, and it's well into its next move to shore up monetization. Over the past year, it's been building a branded-content business, hiring executives from Mic and the ABC News-owned Lincoln Square Productions to oversee a branded-content division that now boasts 30 people.
Those branded clips, which will be shared across LittleThings' Facebook audience, its direct audience and other digital channels, are the latest step LittleThings is taking to stay ahead of the headwinds many publishers now find themselves sailing into.
"To me, the headline is, 'LittleThings pivots to branded,'" Tibbits said.
https://digiday.com/?p=256730