Lifestyle publisher Shortlist Media is increasing weekly video production from 5 to 60
April 21, 2017 • 4 min read
•
•
Like many publishers, Shortlist Media is placing its hopes on video to help reduce its reliance on display advertising.
The publisher, home to free magazines Stylist and Shortlist, which are distributed in 10 cities across the U.K., is pushing the number of videos it produces from five to 60 a week across the two brands. The hope is these will serve as a shop window for the kind of video it can create in-house for brand clients.
The DC Thomson-owned media owner has 160 staff in total, and has nearly doubled the size of its video team since last November, taking the total to 19 people.
In the past six months the video team has been dividing its focus between creating videos that cater to female-focused title Stylist and content that appeals to its more male-skewing title Shortlist. For future videos, it is basing some content ideas around Google search data, according to Owen Wyatt, commercial managing director at Shortlist Media. Search-based editorial strategies are a solid way to drive video views and bring in traffic to its sites, which have almost 2 million monthly unique users, according to comScore.
"The most returned Google search for male grooming at the moment is, 'are beards still trendy?'" said Wyatt. That has inspired a new video series for a beard university, a grooming series for men with the best facial bristles. The series could typically comprise of six, short-form videos.
For the new slate of videos, it's planning a number of series based on the traits and characteristics that make up a young, professional, urban elite — its target audience. The team has been kicking around series ideas on the pleasures of shopping on the high street, rather than online, or how to build and maintain confidence. It is taking these ideas to brands, though it has yet to confirm specific commercial packages.
But the company has big targets for branded-content revenue, of which video will be a big driver, along with email newsletters and events. Currently, 35 percent of total revenue comes from branded content across platforms, and Shortlist Media predicts that to rise to half by year end.
For Wyatt, a former sales chief at CNN, getting brands involved in lifestyle content rather than news is a refreshing change. "The relationship with clients are strong," he said. "Without mock-ups or mood boards, the client-sales team has spoken to five different brands about product placement [for the beard university], brand alignment. Some are interested in us filming in their barber shops."
Shortlist Media isn't immune to the pull of Facebook for helping boost its reach, especially outside of its urban heartlands where the magazines are distributed. The team has had some decent Facebook video hits. A recent video from the Stylist brand titled "Here's why always being late makes you a superior human," which puts a positive spin on tardiness by pointing out studies that justify lateness, generated 2.5 million views and 17,500 shares on Facebook. The 60-second video, made up of footage from well-know films, went live two months ago.
That said, Wyatt is cautious of relying too much on Facebook for traffic. "Other publishers might be more willing to feed the Facebook beast. We have to play carefully with these platforms. It's a constant discussion. We have a relationship with them, but it would be remiss to think they have the future of our business in mind," he added.
According to Tubular Labs, Stylist had 5.3 million video views in March across social platforms. Previous videos have fallen into several categories: close-up, how-to recipe videos, like how to make a turbo gin or how to make cauliflower tabouleh; beauty tips, like feathered eyebrows, or tutorials with members of the Stylist team; lifestyle advice and personal diary confessions.
Now, all topics will be specifically focused on appealing to the titles' target, metropolitan audience, what the team refers to as the "met set."
"We're looking at all the traits that make up the 'met set,'" said Sophie Robinson, chief marketing officer at Shortlist Media. "We're looking at what characteristics make up the young, professional, urban elite and what priorities they have. Everything has to come back to that or we lose who we are. We don't want to dilute that audience."
Image: courtesy of Stylist via Facebook.
https://digiday.com/?p=233165
This week's Future of TV Briefing looks at how major streaming service owners' subscription business fared in the third quarter of 2023.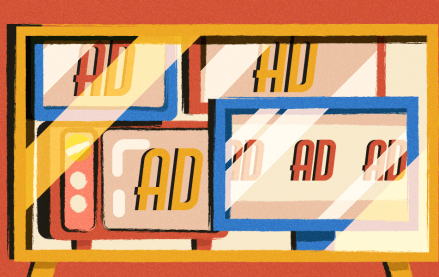 This week's Future of TV Briefing looks at what TV and streaming companies' latest quarterly earnings reports indicate about the state of the TV advertising market.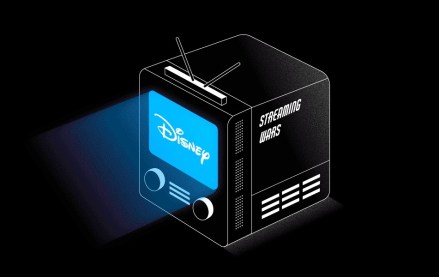 This week's Future of TV Briefing looks at how Disney's data clean room business has progressed since rolling out two years ago.