Turner now has a 50-person data strategy and product innovation team that assists with everything from helping creatives experiment with new and emerging content mediums to ensuring continued compliance with data privacy laws — and everything in between.
The group, led by Turner's evp of data strategy and product innovation Jesse Redniss, acts as a broad service division focused on helping both Turner's programming brands such as CNN, TNT and Adult Swim, as well as Turner's ad sales efforts. Roughly half of the people within the group are data scientists who work out of Turner's Atlanta offices. The rest of the group includes engineers and product experts, a client engagement team that consults with Turner's programming brands and sales division, and a business affairs and data governance team, which deals with compliance tied to the General Data Protection Regulation, California's upcoming Consumer Data Protection Act and more.
"We can help a lot of different groups [at Turner] and enhance their ability to be more strategic versus just spending time collating data," said Redniss.
Data scientists are currently in high demand among both media companies and marketers. Often used as a buzzy word on industry panels, the (proper) implementation of data has become tangible. This is especially true as media companies venture into new business areas. WWE, for instance, isn't just a TV programmer and pay-per-view promoter but has its own direct-to-consumer subscription streaming product. That relies on having people who can help with subscriber acquisition and retention strategies, video programming and more. Today, WWE employs 60 data scientists, according to Michelle Wilson, co-president of the company.
The same goes for marketers, as many are standing up teams of data scientists to better understand the information that is being thrown at them on a daily basis, said Ross Martin, CEO of Blackbird.
"For marketers, data science isn't a competitive advantage anymore; it's table stakes," Martin said. "Successful marketers know they need a fundamental understanding of data — and a team of data scientists in place guiding them in their decision-making — to understand what consumers really want and how to reach them in an impactful way."
Within Turner, the data strategy and product innovation group provides support in a variety of ways. On the marketing side, the group works with Turner's marketing teams to find new audience segments to spend ad dollars on in order to capture new viewers, Redniss said.
This group is also pulling in TV viewership data from Nielsen, Roku and other platforms and providers that Turner is available on in order to build an analytics dashboard that Turner's research teams can use to get a better understanding of multi-platform viewing. This team also assist Turner's distribution executives when they negotiate new deals with video distributors ranging from streaming TV services to Roku.
"We have a ton of apps across all of Turner," Redniss said. "We are currently in the process of baselining how we identify and define video viewership and engagement, including active engagement in other areas such as chatting or playing games, and rolling that out across all touchpoints at Turner globally. We have to understand what our total addressable audience is. We did not have to worry about that before. Today, we do."
But these are just a few examples of the broad scope this group has within the company, Redniss said. "We're also starting to see a lot of interest coming from creatives who want to explore alternative storytelling mediums," Redniss added. "Instead of just telling a story on linear, they're interested in AR and VR. We help them determine which platforms to go to and experiment with and why."
Now that Time Warner has been absorbed by AT&T and renamed WarnerMedia, Redniss said there is also a concerted effort in getting Turner and its sister companies, HBO, Warner Bros. and the new ad company Xandr, to collaborate.
"I'm talking with WB and HBO on a daily basis; we're integrating with the Xandr team," Redniss said. "It's still early days in terms of how all of these big brands can leverage each other."
Subscribe to the Digiday Video Briefing: A weekly email with news, quotes and stats around the modernization of video, TV and entertainment.  
https://digiday.com/?p=306216
This week's Future of TV Briefing looks at what an industry group's conditional certification of three measurement currency contenders signals about the TV ad business's measurement overhaul.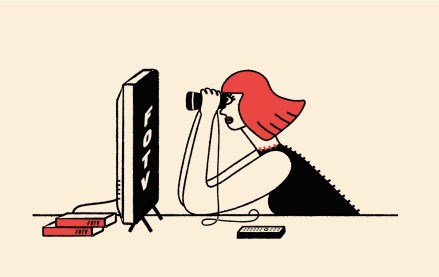 This week's Future of TV Briefing offers an updated list of the key terms that can cause confusion when talking about the TV, streaming and digital video industry.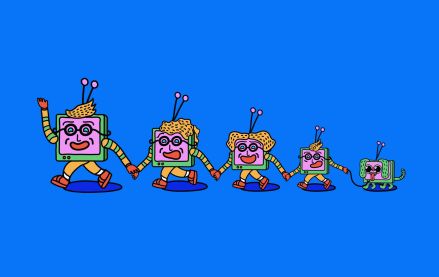 This week's Future of TV Briefing looks at what the Disney-Charter pay-TV distribution deal seems to indicate about the increasingly more-complementary-than-contentious relationship between traditional TV and streaming.