'Safe scale': Why NBCU is spending more on Cannes (and taking veiled shots at platforms)
June 13, 2019 • 5 min read
•
•
Digiday covers that latest from marketing and media at the annual Cannes Lions International Festival of Creativity. More from the series →
Sign up for the Cannes Briefing for daily updates on what Digiday is doing this year at Cannes delivered every morning.
Over the past few years, tech giants ranging from Facebook to Pinterest have used Cannes Lions as an opportunity to educate and sell marketers on the creative and business value of their platforms. More so than it has done in the past, NBCUniversal is making a big play this year to showcase to the ad community that it, too, has a big platform.
NBCU's week-long program will center on the official "CLX" space dedicated to entertainment companies, where NBCU will host a series of classes and sessions that highlight NBCU's creative capabilities. This includes bringing "Saturday Night Live" alum Ana Gasteyer, "America's Got Talent" judge Julianne Hough, "The Voice" executive producer Audra Morrissey and other writers and creative talent that the company can give marketers access to. It all ends with a session on Friday where NBCU's ad sales chief Linda Yaccarino will host a conversation with "SNL" creator Lorne Michaels.
In previous years, NBCU would have a cabana where it would host private meetings with agencies and clients; that's still in the plan this year, according to a source. But the larger focus for the media giant this year is in courting creative agencies and ad executives with the thinking that the creative side still plays a major role in where marketers spend money — so it would serve NBCU well to have a greater relationship with that side of the marketing.
And a big part of NBCU's pitch will not only be the creative resources it has to offer, but also how the company can tie that with high-quality content — including live sports and Emmy-winning scripted dramas — and scaled reach that includes 90% of the U.S. households; these are things that social platforms can't necessarily promise, NBCU executives said.
"What the consumer cares about is the results of last night's Stanley Cup Final hockey game, they care about Jack Pearson on 'This Is Us' and what happened during the 'SNL' cold open," said Linda Yaccarino. "When you are able to take that and successfully integrated brand storytelling, that's meaningful."
"If you don't have anything meaningful to count, then you're just scrolling through a news feed [mindlessly] and no one gathers around the news feed to talk about anything," Yaccarino added.
The ultimate goal for NBCU is still in growing its advertising business, but the company won't be making a direct sales pitch during its programming at Cannes, Yaccarino said. Some of this is driven by the fact that NBCU has had a "stronger than expected" upfront season, which is close to ending, she said.
"The Cannes festival sits outside of the core business cycle — most of the transactional discussions are largely finished," Yaccarino said. "It's different from the beginning of the year with CES, which kicks off planning for the year."
That said, ad sales revenue growth NBCU is stemming from advertisers that are requesting more "brand-safe" inventory, Yaccarino said. "The constant request for scale from our marketers also comes with the request of it having to be safe scale. Advertisers can't take those risks anymore," she said.
With its focus on the creative side, NBCU also plans to promote its talent pool, offering marketers the chance to work with writers and producers from top NBC shows. Its comedy-centric class, for instance, will show how advertisers can set up their own writers' rooms. Other products NBCU plans to promote include its shoppable TV ad units — with DTC marketers being a major focus area for NBCU — and a piece of artificial intelligence technology that would allow advertisers to run ads based on contextually relevant scenes within NBC shows. This tool has info from 15,000 scripts and closed-captioning files, said Josh Feldman, evp and head of marketing and ad creative for NBCUniversal.
Cannes has become known as a place where everyone — from media companies to digital publishers to tech platforms to ad tech vendors — goes to sell and conduct business. That's beginning to change, particularly as calls have come from agencies and marketers for Cannes Lions to go back to its roots.
"Looking back for the last three or four years, whether it was entertainment companies, film companies, TV companies, a lot of the people they sent to Cannes were broadly speaking their sales teams," said Philip Thomas, CEO of Cannes Lions owner Ascential. "A big change over the past couple of years is that these big companies are now also bringing their entertainment and content expertise, and NBCU is a great example of that."
Feldman said it remains important for NBCU to meet with creative agencies and marketers because many still don't know the full scale of products the company has to offer. And once they are made aware of something like shoppable TV or an AI robot that can match scripted scenes with ad creative, then that helps NBCU in the consideration set.
"Everyone thinks they do know NBCU because we have been around forever," Feldman said. "But the truth of the matter is we're not resting on our laurels and we're not resting on our legacy."
Subscribe to the Digiday Video Briefing: A weekly email with news, quotes and stats around the modernization of video, TV and entertainment.
https://digiday.com/?p=337640
This week's Future of TV Briefing looks at what an industry group's conditional certification of three measurement currency contenders signals about the TV ad business's measurement overhaul.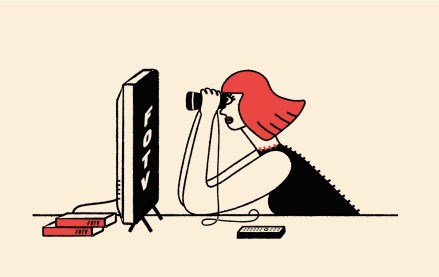 This week's Future of TV Briefing offers an updated list of the key terms that can cause confusion when talking about the TV, streaming and digital video industry.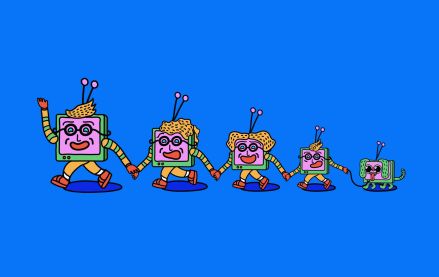 This week's Future of TV Briefing looks at what the Disney-Charter pay-TV distribution deal seems to indicate about the increasingly more-complementary-than-contentious relationship between traditional TV and streaming.