On March 26, 2018, millions of people celebrated an ad. HQ trivia, the viral app, had partnered with Nike to give away $100,000 along with 100 pairs of special edition Air Max sneakers to the game's winners. That deal was HQ's first sponsorship, proving to players and brands that it could run ads and still attract an audience. In fact, at its peak, 1.7 million people watched that game concurrently.
It's been just over a year since HQ's first big splash into advertising, and the company has been able to secure more sponsors and larger ad deals, but the process hasn't been easy. HQ, best known for its game HQ trivia, has struggled from a myriad of issues: The app has faced declining viewership and downloads; co-founder Colin Kroll died from a drug overdose in December; the face of the brand, Scott Rogowsky, departed under bad terms this month; and employees have revolted over co-founder and interim CEO Rus Yusupov's leadership.
Amid all of that turmoil, HQ continues to build a multimillion-dollar ad business. HQ has pulled in $15 million in revenue since the company's inception, The Wall Street Journal reported in February. Though, HQ Trivia makes money from in-app purchases and merchandise — HQ, quite aggressively, markets buying extra lives in-app ($3.99 for one, $9.99 for three and $15.99 for five) and sells mugs online for $18.95 each — the vast majority of HQ's revenue comes from advertising, sources familiar with the figures told Digiday.
Last September, Kroll told Digiday the company had made $10 million since it launched its first sponsored games in March 2018. The game sponsors, at the time, included Warner Bros., Nike and Target. Some of those partners, like Nike, were one-time deals. Others, like Warner Bros., have been longer partnerships. In 2019, HQ added more advertisers including Amazon's Audible, CBS All Access and Wendy's.
HQ's sponsorships have varied in size and scope. GM, for example, was HQ trivia's exclusive auto sponsor in the first quarter of 2019 under their deal, which was worth at least $1 million, Variety reported. GM, as is the case for other HQ advertisers Digiday has spoken with, said they were satisfied with the ad spot.
"HQ Trivia was one of several media partners Chevrolet engaged in the initial launch of our all-new 2019 Silverado. Our Q1 auto-exclusive partnership included an in-game promotion, social extensions, contextual mobile creative and culminated in a giveaway of a Silverado. While we don't share specific business performance metrics, we're very pleased with our partnership with HQ Trivia," a Chevrolet spokesperson emailed.
HQ did not respond to a request for comment.
To sell sponsorships, HQ's team touts the game's concurrent viewership. HQ hasn't been able to reach the same heights it had in 2018 — the game peaked with 2.4 million concurrent viewers last March during a game with a $250,000 jackpot — but it still attracts hundreds of thousands per game. For example, HQ's "The Twilight Zone" game had about 478,000 viewers at question one, according to a recording of the game. HQ's team compares that to current viewership on Facebook's knockoff trivia games and Twitter's live shows, which have concurrent viewers in the tens of thousands compared to hundreds of thousands on HQ, sources familiar with the discussions told Digiday.
Yet it's questionable how much more HQ can grow. HQ dropped out of the top 1,500 iOS app last month, TechCrunch reported, citing App Annie data. Sensor Tower data, obtained by TechCrunch, showed that HQ had 8% as many downloads in March 2019 compared to March 2018. The company has been testing more themed shows and a "season" concept, where players earn levels for correct questions to save them if they get a question wrong, to inspire more gameplay. HQ also is testing new game formats, a fan page recently leaked.
HQ's ad business has been fairly narrow and catered. Unlike with traditional TV, HQ trivia doesn't run ads before, during or after every show. The ad formats range from short interstitials to full show sponsorships. For example, Warner Bros. advertised its new movie "Shazam!" in March with 10-second vertical video ads during the live countdown to the game. CBS All Access advertised "The Twilight Zone" with a 10-second vertical video ad during the countdown, along with a themed episode around the new TV series.
When it comes to pricing, the deals have varied. In March 2018, Warner Bros. invested $3 million to promote three movies, Ad Age reported. Those movies were "Ready Player One," "Rampage" and "Ocean's 8." But the studio has advertised more than the scope of that initial deal. In February, HQ's team traveled to Sydney for a sponsored game around "Lego Movie 2," Variety reported. Over the last month, HQ has advertised "Shazam!" CPMs are around $30 for a single vertical video ad aired during the game's countdown, according to a source with direct knowledge of the deals.
Some of HQ's brand integrations are not all about advertising revenue but also done as marketing opportunities. HQ integrated Google Assistant into the game last year during the holidays. A Google spokesperson said the deal included an ad buy from Google and "co-marketing."
Not all past advertisers have returned to HQ. Last May, NBC paid for an HQ takeover of "The Voice," which included partially funding the $50,000 jackpot and paying for a trip for one of the game's winners to the show's finale. But NBC hasn't worked on a campaign in the app since. The company did, however, let HQ use its house during this year's South by Southwest to host a live game. An NBC spokesperson said NBC did not pay for the $10,000 prize.
Correction: A previous version of the story misstated Google's and HQ's deal last year.
Subscribe to the Digiday Video Briefing: A weekly email with news, quotes and stats around the modernization of video, TV and entertainment. 
https://digiday.com/?p=330342
This week's Future of TV Briefing looks at the post-strike landscape for producers preparing to pitch projects to TV networks, streaming services and film studios.
This week's Future of TV Briefing looks at what an industry group's conditional certification of three measurement currency contenders signals about the TV ad business's measurement overhaul.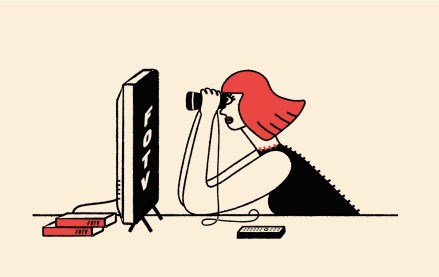 This week's Future of TV Briefing offers an updated list of the key terms that can cause confusion when talking about the TV, streaming and digital video industry.