Remembering Colin Kroll, the big thinker behind Vine and HQ trivia
December 20, 2018 • 13 min read
•
•
In his childhood, Colin Kroll imagined being able to interact with all the TV shows he watched. With the launch of HQ in 2017, he realized that dream and in tandem brought joy to millions of people who stopped whatever they were doing to play trivia. He also fascinated the media industry by showing them what could be possible on a smartphone. And that wasn't even the first time he created a global phenomenon.
Kroll, 34, passed away from an apparent drug overdose on Sunday. His death rattled the tech, media and marketing world, sending a wave of news reports across major news outlets and remembrances on Twitter. HQ trivia had elevated Kroll's fame and also spurred some negative coverage, in particular, a Recode story that revealed he was fired from Twitter for bad management and made some female colleagues uncomfortable. Still, Kroll, who originally served as HQ's chief technology officer, was promoted to CEO in September, tasked with managing the day-to-day operations while his predecessor focused on the creative and show development.
That's when I had a chance to sit down with Kroll to chat about the transition and what was next. As a fan of Vine and of HQ, Kroll had positively impacted my life. His apps made me laugh and smile and introduced me to incredibly talented people. I played HQ trivia with my colleagues at Mashable, my friends in New York and my family at home. When we met, HQ was over its hype phase, but Kroll didn't appear concerned. He and his team had much more in store.
"It's clear that in the beginning, we benefited from a huge viral push. That's bound to end as I've seen in my career with other products. We've planned for that. Now, we're looking at how do we do more," Kroll told me. "My favorite part of working here is your imagination runs wild when you look at what we're doing and you apply that to any idea. The sky is limit, but the challenge is how do we build them."
Below are memories of Kroll from his family, colleagues and friends.
Alan Kroll, Colin's father
I had no idea how talented Colin was until this happened. Colin was very humble. He was invited to be on TV, but Rus [Yusupov] would go or Scott [Rogowsky]. I was kind of his business spy behind the scenes. We'd talk very often about direction. This started when he ended in New York and ended up with 48 people reporting to him, within a matter of minutes he was at Yahoo. He was like, "Dad, what do I do?" Colin would tell me there's no way he could do it, and he would always do it. That was an ongoing thing with me. Even to this day, he kept making these miracles out of not thinking he would do it.
The interesting thing about Colin is everything he ever did had never been done before. There was never a barometer for how he was doing. I watched Vine take off, HQ trivia. HQ was lagging, and I said, "Can't you stop lagging it?" and he said, "I don't know why it's lagging. No one's ever done this before." He had a great vision to look outside the box.
Colin, this last Thanksgiving, talked to me about wanting to get out of these kiddie games. He was very interested in media, but a number of years ago, he was working with friends in the medical industry, doctors, PAs and they were in the process of developing a chip that would sit in your toilet and measure anything that was going on in the toilet. He was preparing an app to measure it. Those are the kinds of things he'd be thinking outside of the "kiddie games," as he called them. Unfortunately, he died too soon to do those.
Dom Hofmann, co-founder of Vine
I met Colin just under 10 years ago. We did some of the best work of our lives together for many of those years, but it's the other things I learned about him along the way that I'll miss the most.
Colin was a gifted musician and an animal lover. He valued art and traveling, and always had an interesting side project of some sort going on at home. His laugh was one of those laughs that just lit up your day and made you feel good, or feel funny, even if you weren't. And thankfully he was very generous with it. His opinions and feelings weren't set in stone, and he was capable of listening and changing for the better. That was one of the things I respected most about him.
Even when we stopped working together, we caught up frequently, at least a few times every month. We talked about work, of course, but we talked way more about life. Sometimes just for fun, other times as a heart-to-heart. I will always treasure those conversations with my friend. I'm going to miss him a lot.
Shan-Lyn Ma, CEO and founder of Zola
I remember Colin as brilliant. His intensity, care, and deep passion to build great products and technology inspired me and so many others. He built things that made millions of people happy. We are grateful to you and we miss you, Colin.
Rus Yusupov, co-founder of Vine and HQ
Colin and I shared many incredible life moments over the last 7 years. We embarked on an incredible journey co-founding two breakthrough companies together – and the lessons we learned at Vine and HQ will continue to have a big impact on me. Like many relationships, we've also had our challenges – but it was during these challenging times that Colin's kind soul and big heart would truly shine. He had this incredible ability to make everyone feel special. He listened well. He thought deeply. But above all, he cared about people more than work. The driving force behind his innovations was the positive impact they would have on people and world. Colin's innovations and inventions have changed many peoples lives for the better and will continue to impact the world for years to come.
Scott Rogowsky, host of HQ trivia
HQ was Colin's baby, and he trusted me to be its babysitter. He had been thinking about it for years: how to revolutionize the way people engaged with live mobile video. Needless to say, Colin cracked it, and he poured his heart and soul into pioneering the tech and building the company. His father told The New York Times that he routinely worked 100 hour weeks; I'd say it was closer to 140. He was constantly forming new ideas, testing concepts, challenging the results, searching for consensus, asking for advice, and yet never asking for credit but rather constantly praising others and looking out for the welfare of the team.
Colin didn't particularly enjoy the spotlight, but he relished making others famous and launching careers — first with the Vine stars and then with me. I felt as if I acted as his "success surrogate," and he never stopped telling me how much he appreciated my talents and how proud he was of my rise to celebrity. When I tried to return the kudos, expressing how his creations had drastically impacted our culture and reshaped the global media landscape, he would shrug it off and return focus to improving the product, but in those quiet times when his mind wasn't spinning with some new insight or problem-solve, I hope he was able to self-reflect and realize just how truly special he was.
Jeremy Liew, partner at Lightspeed
Colin had this clear vision for the future of live mobile video. A few years ago Facebook Live and Periscope were all the rage. He looked at that and saw nothing more sophisticated than an extended selfie, the equivalent of the early days of TV when pointing a camera at a man in a suit reading the news counted as innovation. Today, look at the explosion of formats and creativity that TV offers, thanks to the ability to make high quality, highly produced shows with multiple cameras, soundtracks, overlays and effects. It has given us a diversity of formats from sitcoms to soap operas, daytime talk to dating shows, televangelism to game shows. Ahhh, game shows. And so HQ Trivia is born. First a show. Then a network. Finally, a distribution channel.
Colin thought big. He could see beyond today's humble beginnings to the strategic end game. None of this was going to be easy. It would require cracking difficult technical problems to bring this vision to reality. He couldn't wait. He inspired talented engineers to join him and create this future. We will continue on, to build out his legacy. But I will miss him dearly.
Nick Gallo, head of content development at HQ
"Your vines are super weird, let's meet up." That's the DM I got from Colin in 2013. The DM led to steaks in Williamsburg, which led to one of the most important friendships of my life. One that saw us through a lot of weird hats, silly looking glasses and ill-fitting ski jumpsuits, according to the dozens of pictures friends have sent my way over the past few days. This one time at Roberta's pizza he looked at me and said: "Gallo, I like your outfit, it's a little funny-lookin', let me wear it." To which I replied "Right now?" and he said, "yeah man when else?" Colin had this incredible thing about him, an approach in life that made you challenge yourself to be the best person and embrace your unique qualities, sometimes in weirder ways than others. There I was moments later finding myself in his grey blazer and Detroit hat staring back at Colin with a grin on his face from ear to ear. He looked so silly wearing my oversized red flannel and khaki winter hat that rested low on his eyebrows but he knew that and he loved it.
The future or TV was just the beginning of Colin's ideas — the future of medicine was next, then democracy. We would be jamming on guitars in his living room and he would say things like "I think I have a way to get everyone from all over the world to vote", I believed him. While he was playing over my guitar riff he would casually talk about building a more connected world. Which really he'd already done, and twice. You don't get struck by lightning more than once, but Colin's humbleness and brilliance had him on a path of repeat success over and over and over again. One that as he liked to remind me, started with selling movies on VHS tapes to his neighborhood friends in Michigan. Colin always had the best idea, one better even than the one he was currently working on. He inspired me to question everything I knew, come up with a perfect idea and when you think you have that perfect idea, encourage yourself and the ones around you to challenge it, flip that table over and figure out how to do better. My world, your world and everyone's world will never be the same without him.
Cyan Banister, partner at Founders Fund
Colin and I share the same birthday. On his last birthday, we walked around New York with a multi-tiered box of cookies sent from his family. I was lucky enough to try them, as he often fondly spoke of his childhood home.
Colin called or texted me weekly to talk about business and sometimes just about life. I recently had a health complication and he texted to see if I was ok every few days until I was healthier. He was compassionate, thoughtful and incredibly intelligent. We'd sometimes spend time riffing on product and talking about engineering.
Colin had big dreams for his future and mused about what his plans were for HQ and beyond. The world lost an incredibly talented person and I'll never forget him.
Drew Patterson, entrepreneur
Colin was amazing, full stop. I had the privilege of working with him for several years at Jetsetter and of his friendship ever since. We met when I was a newly minted CEO, in search of an engineer who could help build a dream. Colin had recently left Right Media and was looking for a new gig. His curiosity and ambition were plain to see. We clicked immediately.
That's not to say he was an easy person. Colin was challenging, but I loved him for it. He didn't suffer fools. He was tireless and held himself and those around him to a lofty standard. But he had a vision. He knew where culture was headed, and he delighted in building products that made people smile. No wonder that hundreds of millions flocked to his creations and mourned his passing.
Most of all, I remember Colin as a loyal, loving friend. He cared about my wife and kids. He was committed to his brothers and family. He was full of joy, whether laughing about his dog, competing at table tennis, or just grabbing a bite to eat and talking about life. I miss him. RIP.
John "Woodsie" Woods, Vine star
I went straight to Colin's Twitter page when I heard the news. I think in that moment, I just wanted to "hear" from him, even if it was only words on a screen. As I scrolled through his replies, the further back I went, the more it read like an old group text instead of an archive of tweets. It's especially so when you get to mid-2013, right when Vine was hitting its stride. You see tweet after tweet of friends chatting, even though most of us had never met in real life. Colin was constantly engaging with us, on Twitter and Vine, liking posts, responding to questions, even joking around with us in the comments. He was just always there, building relationships. People who had been strangers were suddenly great friends. That was the magic of Vine, and Colin, with his big heart and kind soul, was a huge part of it.
To this day, I'm still close friends with a majority of the people in those tweet replies. We truly are like family now. And we lost our brother Colin. So we mourn, like any family would, and we remember the best brother anyone could ask for. RIP Colin.
Jay Kapoor, senior associate at LaunchCapital
Colin Kroll to me was, of course, a consumer experience visionary, but more than that, he was an extremely genuine person. After almost a year since I first emailed him, I finally had the pleasure to meet Colin in person this October and he greeted me like we had been old friends! We laughed about those silly, colorful charts, talked about how excited he was for new HQ games coming out soon, but most of all, how happy he was about the really passionate fan community that grew up organically around both Vine and now HQ. He was just so genuinely excited to entertain audiences everywhere.
I have to believe that's why he built some of the most special and unique experiences of our lifetimes. Thank you Colin — may your memory be a blessing to family, friends and loved ones, and may your authenticity be an example to entrepreneurs everywhere. It certainly is for me. Rest in Peace.
https://digiday.com/?p=316215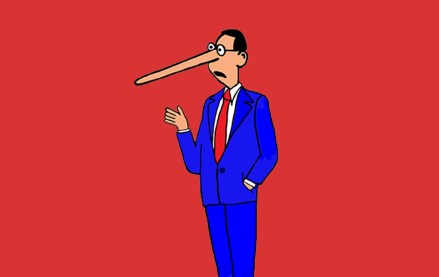 October 3, 2023 • 7 min read
•
•
A new definition for MFAs is available but the vague nature of the guidelines is leading to a lack of standards that might prevent adoption.
October 2, 2023 • 1 min read
•
•
The publishers who attended DPS were focused on the potential upsides of applying the technology to their operations while guarding against the downsides.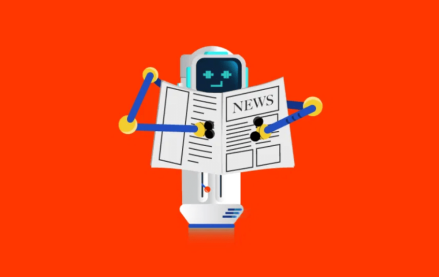 October 2, 2023 • 4 min read
•
•
Now that ChatGPT users can surf the internet for information, some publishers are reconsidering the weight of the issue.