The CBS Broadcast Center, nestled a block from the Hudson River in the Hell's Kitchen neighborhood of New York City, is home to several venerable news institutions including "60 Minutes" and "CBS Evening News." But on the building's second floor, a digital upstart has been trying to do something new within the confines of a decades-old news institution: Build an always-on news brand that doesn't fall into the trappings of endless cable news shout-a-thons on one end and cheap, forgettable social news clips on the other.
In the fall of 2014, CBS launched CBSN, a 24-hour streaming news channel available for free online and across all manner of smartphones, tablets and connected TV screens. Described by a CBS source as a "child" under the joint custody of CBS Interactive and CBS News, CBSN programs 15 hours or more of live-streaming news every day, including episodes of major CBS News programs such as "CBS This Morning," "Face the Nation," "60 Minutes" and "CBS Evening News."
CBSN is no small operation, with as many as 250 people from across CBS News Digital and CBS Interactive working on CBSN in some capacity. This includes dedicated staffers within editorial, engineering and other departments, as well as those with "central roles" from CBS Interactive in departments spanning product, marketing and sales.
Nearly three years in, CBSN is profitable. Going forward, the plan is to "take some of the success and reinvest it" into the business, according to Christy Tanner, svp and gm of CBS News Digital for CBS Interactive. This includes putting money and resources toward new content, distribution partnerships and editorial products, which will often involve working in tandem with other departments in the broader CBS portfolio — a testament to how much CBS higher-ups value CBSN.
CBS News for a new era
"We are not endeavoring to start a cable news channel online," CBS News president David Rhodes said in an interview with Politico when CBSN launched in 2014. That's been the mantra at CBSN ever since, which has meant eschewing some of the things people have grown accustomed to with linear news broadcasts and cable TV. For instance, on a recent day when other cable news outlets showed live coverage of Air Force One landing at Joint Base Andrews, CBSN was live at the news conference with the Minneapolis police chief following the shooting of Justine Ruszczyk. And very little punditry occurs on CBSN, said Nancy Lane, who, as senior executive producer for CBS News Digital, is responsible for all content on CBS News' digital properties.
"Cable news reports it and then starts arguing with each other with the same people," said Lane. "We're trying to give you more factual details with new voices."
While CBSN's editorial and social teams produce short, social videos for Facebook and other platforms, it's not at the expense of the flagship streaming channel. If, for instance, a video does well on Facebook, then the plan is to cover that topic at some point on the streaming channel, Lane said.
CBSN is also an opportunity for CBS News to go deeper on topics broadcast and cable news outlets underreport. In the past year, CBSN has launched a "CBSN Originals" program to produce documentaries that cover topics such as Latino Trump supporters and the drive to end child marriage in Nepal and the U.S.
"It's not something that conventional wisdom would tell you is a ratings driver," said Tanner. "We don't want to be caught doing the same documentary that everyone else is doing," added Lane.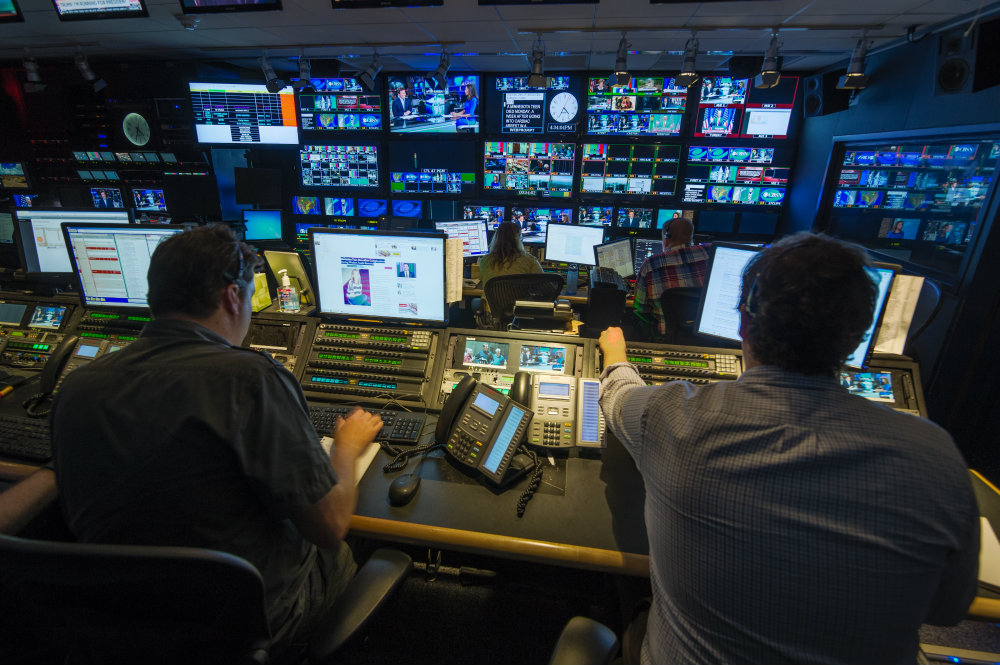 Getting younger
By producing a streaming news channel that's available across different streaming platforms and devices, CBSN is helping CBS News reach a younger audience.
This is especially important in a time when traditional broadcast and cable news viewers are aging, said Jason Maltby, president and co-executive director of national broadcast for Mindshare North America. The median age for a Fox News and MSNBC TV viewer is 65 years old; for CNN's prime-time viewership, the median age is 59 years old, according to Nielsen.
"Like most other linear products, CBS News is aging up. They're not getting millennials, which is not a sustainable long-term and mid-term business proposition," said Maltby. "With CBSN, they're trying to figure out where do they fit in the digital world and how they can be relevant across platforms."
CBSN's approach seems to be working so far. Its median age is 38 years old, with 80 percent of viewers between the ages of 18 and 49 — but don't call CBSN a "millennial news outlet."
"We don't want to be in the category of trying so hard that it's painful to be a millennial news outlet," said Tanner. "The conventional wisdom would have been at one point, 'Oh, you're starting to prepare for the evolution of the audience, so just hire a bunch of 25-year-olds to be on camera as your correspondents.' We have found that our viewers respond to people who are knowledgeable."
In 2016, CBSN drew more than 240 million live streams, up 232 percent over the previous year. The growth is continuing into 2017, with total streams up 38 percent in the second quarter compared to the previous year.
"CBSN presents an opportunity to engage cord cutters, knowing consumers don't need to authenticate via a subscription, which is common among other news publishers and is available on a multitude of platforms," said Beth Weeks, associate director of media for DigitasLBi.
In the thick of it
In the past, digital businesses under larger parent companies were often treated as stepchildren — cast to the side to do their own thing while the parent focused on its lucrative, legacy businesses. With its headquarters at the CBS Broadcast Center, its own control room next to the CBS News control room and studio sets and offices that sit side by side, CBSN is not siloed from other parts of CBS. It's not uncommon to see co-hosts Charlie Rose and Norah O'Donnell walk off the "CBS This Morning" set and head to CBSN for an additional segment.
On Monday, CBS News premiered "CBSN: On Assignment," a new summer TV series airing on TV and simulcast on CBSN and the CBS All Access subscription streaming service. Each hourlong episode will feature multiple documentary-style reports CBSN produces.
CBS All Access, which reportedly had 1.5 million paying subscribers as of February, will carry CBSN's live feed starting on Aug. 3.
Behind the scenes, CBSN's product teams frequently work with their counterparts at CBS All Access on troubleshooting and other product and engineering elements — as CBSN was developing its app for PlayStation consoles, it would consult with the All Access team on various troubleshooting elements, Tanner said. "You can't get from A to B as quickly at other companies with just one phone call," she said.
Externally, CBSN gets to enjoy the benefits of being owned by a major media company. For instance, CBS Corporation recently struck a deal with FuboTV to bring CBS-owned channels to the online TV service. The deal included the creation of a CBSN-branded linear channel on FuboTV. This area is expected to grow as more TV services come online and seek to distribute CBS networks.
Said Tanner: "We're doing a lot more, and what enables us to do that is this collaboration within the company."
Images via CBSN
https://digiday.com/?p=247972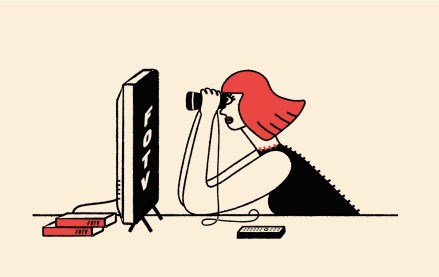 This week's Future of TV Briefing offers an updated list of the key terms that can cause confusion when talking about the TV, streaming and digital video industry.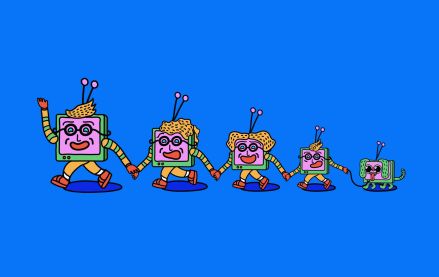 This week's Future of TV Briefing looks at what the Disney-Charter pay-TV distribution deal seems to indicate about the increasingly more-complementary-than-contentious relationship between traditional TV and streaming.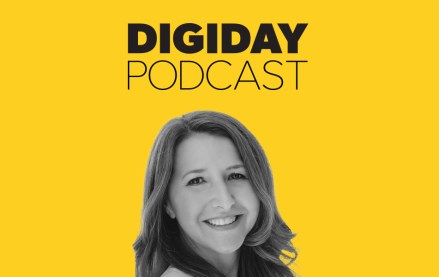 September 12, 2023 • 3 min read
Traditional TV now accounts for less than 50% of Georgia-Pacific's spending, but its share still exceeds streaming's.