BuzzFeed bets big on original shows for platforms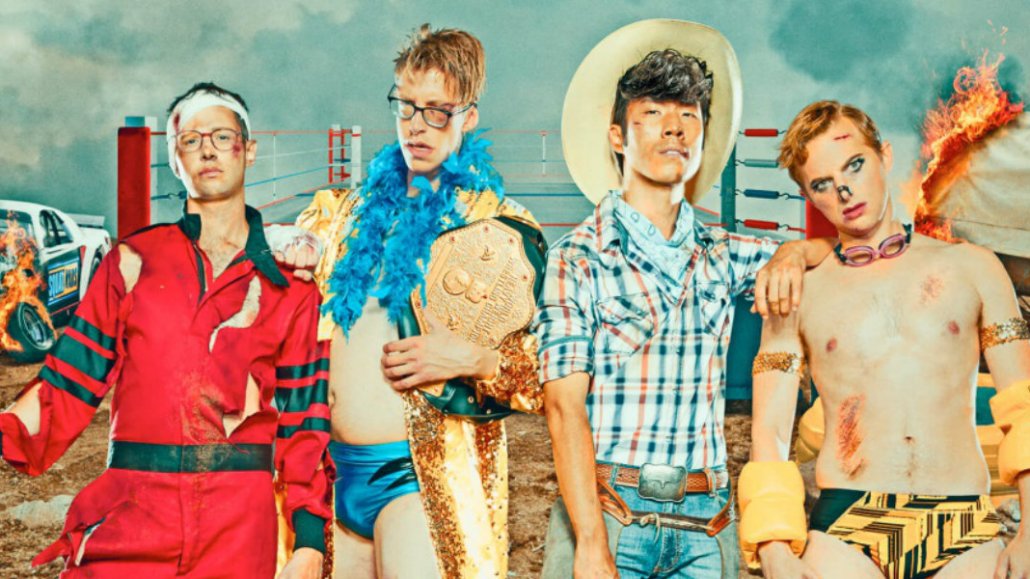 Last Sunday, BuzzFeed launched the second season of its food-centric web series "Worth It" on Facebook and YouTube. The show features a trio of hosts testing out food at three different price points — affordable, middle-tier and luxury — and grading which of the items was most worth its price. It's one of BuzzFeed's most successful web shows: The March 12th episode did 3.5 million views within the first 24 hours of its premiere, according to the company.
"Worth It" is one of 31 shows currently in some stage of development or production at BuzzFeed, according to executive Matthew Henick, who leads development for BuzzFeed Motion Pictures.
The slate spans a wide variety of distribution partners. For instance, some shows like "BuzzFeed Unsolved" are distributed on Facebook, YouTube and on BuzzFeed's site and apps (this includes Tasty, BuzzFeed's hit food brand, which is making shows like"Tasty Date Night" and "Tasty Story.") Other shows are paid for by streaming partners, including Quinta Brunson's "Broke" and The Try Guys' "Squad Wars" for YouTube Red, Kelsey Darragh's "Am I Doing This Right?" for Comcast's Watchable and Brunson's "Up for Adoption" for Verizon's Go90. Through its relationship with investor NBCUniversal, BuzzFeed is also developing TV shows like a true crime documentary series based on a BuzzFeed News investigation about the unsolved death of a Mississippi teen.
As Facebook, Snapchat and OTT services seek TV-like programming, BuzzFeed — like other content partners — is in conversations with those companies to produce exclusive shows for their platforms, Henick said. "The platforms — both in terms of the companies that own those platforms and the audience on those platforms — want the content," he said. "It allows us to lead the market in establishing what a big hit digital series can be."
BuzzFeed shows come out of the BuzzFeed Motion Pictures Group, a 40-person unit inside BuzzFeed Entertainment. Late last year, BuzzFeed reorganized its business under two major divisions: BuzzFeed News, led by editor-in-chief Ben Smith, and BuzzFeed Entertainment, led by president Ze Frank.
BuzzFeed Motion Pictures Group, which is responsible for creating original shows and films, frequently works with freelance producers and other staffers for specific projects — typical for a Hollywood studio setup.
"We were built to source ideas within our company and develop those in relationship with platforms and other partners," said Henick. "Before any project, we determine how much we're going to do in-house and how much we're going to use the existing [Hollywood] structure that already exists."
"Worth It" might be the textbook example of how BuzzFeed Motion Pictures is developing successful digital shows on social platforms. Instead of taking an idea and greenlighting a series for a finite number of episodes, BuzzFeed is constantly tinkering. With "Worth It," that has meant deciding on things such as when the winner should be revealed and whether it made sense to interview chefs. It also included what the ideal length for the show should be, which started out in the seven- to eight-minute range before settling on 12- to 13-minutes per episode by the second season.
The tinkering has helped: the first season of "Worth It" has nearly 150 million views across Facebook and YouTube. The second season of the show, which will consist of 10 weekly episodes, will continue to air on those platforms — and BuzzFeed will continue to tinker, with potential episodes moving beyond food to test things such as haircuts and $35,000-per-night Vegas hotel rooms.
"That last idea was suggested by a viewer," Henick said. "It's an advantage of being on digital, where we can respond to our audience."
BuzzFeed's investment in TV-like video series is also designed to get viewers to spend more time with its content. For instance, roughly 75 percent of "Worth It" viewers stick around for the full episode and the publisher sees similar retention rates on other shows, Henick said. It's also big reason why Facebook and Snapchat, which want more users to spend more time on their platforms, are investing in episodic content.
"The platforms are chasing TV and the ad dollars that traditionally go with it, because TV has the audiences that spend time with content," said Henick. "We want to be aligned with that [and create] shows that encourage longer viewing and behavior that resembles binge-watching. You will see a lot more from us there."
Image: BuzzFeed's "Squad Wars" for YouTube Red
https://digiday.com/?p=227675