Indirect to consumer: OTT is heading in the direction of wholesale — and the bundle
January 10, 2019 • 9 min read
•
•
Fans of "Billions" can pay Comcast, DirecTV or any one of their regional pay-TV operators to get Showtime as part of their monthly channel package. If they don't have a cable or satellite subscription, it's no longer a problem: They can go directly to Showtime.com and sign up for Showtime's streaming app; if they own an Apple device they can sign up for Showtime's app and pay through their iTunes account; or if they are an Amazon Prime member, they can add Showtime as an add-on through their Prime account.
As people increasingly seek out their favorite movies and TV shows through connected screens, media companies big and small have followed suit by ensuring that their content — and their brands — are available to stream in such environments. This is giving rise to a new crop of middlemen — from Apple to Walmart — that are hoping to catch the OTT wave by promising distribution and other key services to content owners, while simultaneously giving customers the benefit of convenience.
Many of these distributors are looking to follow Amazon's lead by acting as channel resellers — or wholesalers. The idea is that partner channels are integrated directly inside the reseller's platform, which means users never have to leave the platform in order to access the content. (Users that sign up for Showtime, HBO Now and other channels through Prime Video Channels can't use their Prime login information to sign into the channels' own apps.)
This model also means the new distributors are essentially mimicking the pay-TV playbook, but on digital screens: give customers the ability to pay for multiple channels inside one user interface, without needing to have multiple accounts and billing statements. And while customers currently have the option to purchase various channels a la carte, inevitably, market forces and consumer preferences will ensure that they'll get the chances to subscribe to bundles, too.
A new crop of distributors are rising up
The benchmark for these new channel resellers is Amazon's Prime Video Channels program, which allows Amazon Prime subscribers to add streaming channels from HBO, Showtime, CBS and others with a simple click. It has become a successful program for Amazon, accounting for anywhere from 25 to 45 percent — or more — of a streaming channel's total subscriber base, according to a previous Digiday report. (Amazon has never publicly disclosed how many Prime users subscribe to one or more channels through Prime Video Channels.)
But Amazon Prime Video Channels is now about to face a lot more competition.
Earlier this year, Roku added 25 subscription video channels within its free, ad-supported Roku Channel TV app. Participating channels include Showtime, Starz and Epix, as well as channels from smaller programmers such as Tastemade, CollegeHumor and CuriosityStream. These subscriptions were only accessible within the Roku Channel, the company said.
Other big names are also getting in the game. Apple is working on a subscription channels business, which will reportedly be tied to the TV app that comes pre-installed on its devices (and will include a slew of original programming produced by Apple). Walmart's Vudu, which already offers more than 100,000 movies and TV episodes to rent, is also mulling a similar program. Even legacy distributors are getting involved: Comcast already offers subscriptions to various niche streaming channels — and has a distribution deal with Netflix.
Hulu, meanwhile, has already been offering channels from HBO, Showtime and Starz as both add-ons and as parts of various, cost-saving bundles. Hulu hasn't formally announced a digital channels business, but it's likely in the cards, according to a source familiar with the company. In an interview with The Information, CEO Randy Freer said, "We are going to become the wholesaler for a lot of these direct-to-consumer [media] brands that are going to need a friendly wholesaler versus Amazon or Apple."
Amazon is the top reseller because it's made subscribing easy
The success of Amazon's Prime Video Channels is driven by three key factors: a large, existing customer base; the fact that most customers do not want to have dozens of different usernames and billing relationships; and the reality that most media companies do not have the brand strength to go fully — and only — direct to consumer.
This is what Roku is replicating with its own subscription channels product, which will carry shows from 25 providers. And similar to Prime Video Channels, customers will only be able to access these subscriptions inside The Roku Channel — the Roku log-in won't work on the channels' own apps.
"Consumers still prefer the ease of frictionless billing and of content discovery," said an executive at a prominent entertainment studio. "When it comes down to it, there is always going to be a role for distributors that offer embedded access to tens of millions of paid customers. That used to be cable and satellite companies with their closed systems. But now there are a new set of distributors with whom you need to deal with."
For media companies, it's an opportunity with a tangible cost
Digital distributors such as Amazon, Roku and Apple will offer access to a large group of potential subscribers — but anyone who signs up for a channel won't really be a subscriber in the traditional sense. For instance, Showtime doesn't have access to the email or credit-card information for those that sign up for Showtime's OTT channel through Prime Video Channels or the Roku Channel.
"There's a fallacy of 'direct-to-consumer' when you are relying on Apple, Google, Amazon and Roku for distribution, and you don't own the relationship with the customer," said the entertainment studio exec. "Truth is, there are very few media players who are in a position as enviable as Netflix. It'll be interesting to see what decision Disney makes because if there's a brand that commands meaningful consumer pull, it should be Disney — maybe HBO."
This limits the ability for programmers to use subscriber data for everything from ad-targeting (if there is advertising within the channel) to subscriber acquisitions. This is less of an issue if a subscription channel has a healthy and diversified distribution portfolio between its own app, app marketplaces such as iTunes and Android and channel resellers such as Amazon and Roku.
"We make the most money per sub directly from our app; we make a little less money off of the agency deal [with iTunes and other marketplaces] and we make a little less than that on the channels deals — but also iOS and channel resellers have better conversion rates than direct subs," said an exec at a major TV and subscription video programmer. "A majority of our subscribers are still direct, but it's getting more diversified, and that's good. You want to be everywhere the customer is."
Amazon and Roku — and any other wholesaler that launches a channel business — take a cut of subscriptions they're responsible for. For many media companies, this is the "cost of doing business," as distributors manage billing and other customer services, said Steven Oh, chief business officer of online news programmers The Young Turks Network.
Subscriber acquisition costs on third-party sellers such as Amazon are also slightly cheaper than what it costs for a direct-to-consumer streaming app, said the TV and SVOD exec. Typically, in a "best-case scenario," subscriber acquisition and marketing can account for as much as 10 to 15 percent of total revenue, added the entertainment studio exec.
"Niche streamers will have a hard time funding all requisite user acquisition costs and back-end infrastructure, on top of the content costs, so sharing these costs with a centralized marketplace will make sense for them," said Chris Erwin, co-founder of Doing Work As. "Of course, margins will be tight and controlled so those that rely on the marketplace-distribution model should remain vary."
The entrance of new distributors might be a good thing for channel owners. Historically, Amazon has taken a 30 to 50 percent cut of subscription revenue generated by Amazon Prime Video Channels; more recently, the company has reportedly been seeking to move every channel partner to a 50-50 split. Roku was also seeking an even split on subscription revenue generated by The Roku Channel, sources said. But if, say, Apple chooses to extend its iTunes framework of a 30 percent cut in the first year and 15 percent cut in subsequent years, that could help bring wholesaler costs down.
A new path to an old staple: the bundle
Ultimately, as the over-the-top market moves in the direction of channel resellers, the wholesale model will make it easier for these distributors to package various channels into different bundles at different, competitive prices.
Hulu is already doing this by bundling streaming channels from HBO, Showtime and Starz — both as add-ons to its live TV offering as well as other custom bundles the streaming giant has created with Showtime, HBO and Spotify. For instance, Hulu, Spotify and Showtime offer a bundle for students that costs $5 per month. Last spring, Hulu offered a special six-month discount for HBO Now, which costs $15 per month, for $5 per month.
The wholesale model makes this possible. For instance, at least for some Prime Video Channel partners, Amazon has cut wholesale deals where it pays a fixed cost per subscriber negotiated by both Amazon and the channel partner. Amazon is then free to sell that channel however it sees fit: standalone at a price comparable to what the channel costs on its own; at special discounts; or bundled with other channels.
"There are some provisions in there to protect against bad actors as well as approvals on how the channel is marketed, but the general idea is we give you a number per sub and you can do whatever you want with the retail price," said an exec at an SVOD programmer that has signed wholesale deals.
That sort of flexibility creates opportunities for channel resellers to mix and package channels in a way that attracts more subscribers.
But the biggest argument for the bundle is that resellers can use them to market other things. Amazon uses Prime Video Channels to get more people to use Prime and stick with Prime; Apple wants more users to stick with its devices and services.
"It might not be a big profit center for them, but it's a way to grab a larger number of subscribers for their platforms and services," said the TV and SVOD exec. "That looks a lot like the DirecTV and Dish Network of old. OTT started with the direct model and the agency relationship with platforms, but it's going toward the wholesale model."
https://digiday.com/?p=317730
This week's Future of TV Briefing looks at what an industry group's conditional certification of three measurement currency contenders signals about the TV ad business's measurement overhaul.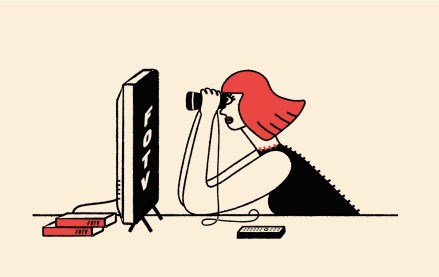 This week's Future of TV Briefing offers an updated list of the key terms that can cause confusion when talking about the TV, streaming and digital video industry.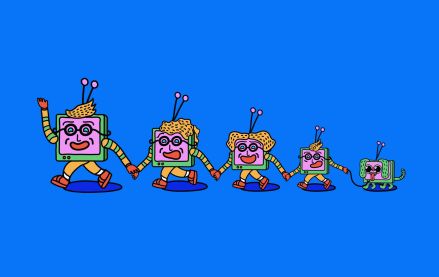 This week's Future of TV Briefing looks at what the Disney-Charter pay-TV distribution deal seems to indicate about the increasingly more-complementary-than-contentious relationship between traditional TV and streaming.