Hulu claims 50 percent more upfront ad commitments compared to 2017
August 17, 2018 • 5 min read
•
•
Hulu has wrapped up this year's upfront negotiations with agency holding companies and secured 50 percent more money than the ad spend commitments made by agency ad buyers during last year's upfronts, according to Hulu svp of ad sales Peter Naylor. He declined to say how much money upfront ad buyers have committed to spend on the streaming video platform.
The increase in this year's upfront commitments evinces the progress that Hulu has made in addressing advertisers' frustrations with its limited inventory and persuading them to sponsor its original shows. However the platform still has some convincing to do, especially when it comes to more conservative advertisers, its fourth-quarter inventory availability and newer advertising options like its live TV service and downloadable videos.
An increase in ad-supported viewers buoyed Hulu's negotiations with advertisers, according to Naylor. Ahead of its Digital Content NewFronts presentation in May, Hulu told ad buyers that it had 40 percent more viewers on its ad-supported service, and those viewers were spending 50 percent more time watching Hulu compared to a year ago; the number of minutes people spend watching ad-supported content on Hulu has since shot up to nearly double since 2017, according to a Hulu spokesperson. Deals with Spotify and Sprint to bundle the video service with those companies' respective subscriptions "dramatically" increased Hulu's subscriber base, said Naylor. In May, Hulu said that it had more than 20 million paying subscribers, which include people who subscribe to its ad-free service. The spokesperson said the majority of Hulu's subscribers are on its ad-supported tiers but declined to provide the exact number.
A major piece of Hulu's upfronts pitch was to secure sponsors for its original shows, similar to how TV networks use their upfronts to sign advertisers for their prime-time programs. Hulu packaged these deals by presenting sponsorships bundled with more traditional 15- and 30-second video ads, running across the rest of Hulu's platform that can be targeted to specific audience segments, like frequent business travelers. Other than its original shows, Hulu does not allow advertisers to buy ads against specific programs on its platforms. The success of Hulu's Emmy-winning tentpole program, "The Handmaid's Tale," helped the company sell more sponsorships this year than it had in the past, Naylor said.
Through this year's upfronts, Hulu has sold sponsorships for the upcoming second season of its original show with Marvel, "Runaways," which will premiere in December; Lyft had sponsored last year's first season. The company has also nabbed sponsors for "The First," a drama starring Sean Penn that will premiere in September. Naylor declined to name the sponsors. The spokesperson declined to say how many sponsorship deals the company signed during this year's upfronts but said the figure is up by 30 percent compared to 2017.
"The expansion of their original programming slate has put them on the radar of clients who may not have been sold on its popularity and scale historically," said Jenny Schauer, vp and group director of media at Digitas.
While Hulu's original shows have earned more industry awards and interest from advertisers, some potential sponsors are unsure of how closely they'd like to be associated with some of the platform's programs that deal with sensitive issues, such as terrorism and the suppression of women's rights. "We have seen some clients shy away from these more popular shows due to brand-safety concerns. While it's undeniable that the viewership is there, the risqué — though extremely popular — content has been a hindrance for more conservative advertisers," said Schauer.
In addition to original show sponsorships, Hulu used the upfronts to secure deals for its standard ad inventory on major dates, such as Black Friday and Cyber Monday. While not as flashy as the original show sponsorships, Naylor said the majority of the company's money comes from the 15- and 30-second ads that Hulu inserts in the shows and movies on its service.
The relative popularity of Hulu's standard ad inventory has Schauer interested in seeing whether Hulu will have enough supply to meet advertisers' demands in the fourth quarter, "as that's historically been the most difficult quarter for inventory availability since they sell out very early on."
Hulu's live TV service may help to loosen some of that constrained supply, if only by a little. As promised during its NewFront presentation, in the second quarter of 2018 Hulu began selling ads in its live TV service that can be targeted to specific segments of the more than 800,000 people that subscribe to the service. But Hulu isn't selling this inventory as a standalone option, which has contributed to advertisers' "minimal" interest in the inventory at present, according to one ad buyer who asked to remain anonymous. Instead, Hulu is taking the regular ads inserted within its on-demand shows and movies and slotting them in the two minutes per hour of ad space it's allotted on the linear TV streams.
Even then, Hulu is only doing this for a minority of the live TV inventory, as it slowly rolls out dynamic ad insertion on the various connected TV platforms, mobile devices and web browsers on which it distributes the service, as well as the TV networks it carries. Naylor declined to say what percentage of Hulu's live TV inventory is currently available, but he said that dynamic ad insertion will be available for more than 50 percent of that inventory by the end of 2018. But even by then it will be unclear how much live TV inventory Hulu will actually have on offer considering that as 51 percent of viewing in the live bundle is time-shifted and live TV viewers are able to fast-forward through commercials of recorded shows, according to Naylor.
Speaking of time-shifts, Hulu has updated the timeline for its ad-supported offline viewing plans. In May, Hulu said that sometime during the 2018-19 TV season it would begin letting people download some shows and movies to watch offline and would include ads for subscribers of its ad-supported service. Naylor said that these "sponsored downloads" will roll out in 2019 and that Hulu will sell these offline viewers as a separate audience segment for advertisers to serve as presenting sponsors, giving the company yet more inventory to sell.
Get more exclusive coverage and analysis around the modernization of video, TV and entertainment by subscribing to the weekly video briefing email.
https://digiday.com/?p=299318
This week's Future of TV Briefing looks at what an industry group's conditional certification of three measurement currency contenders signals about the TV ad business's measurement overhaul.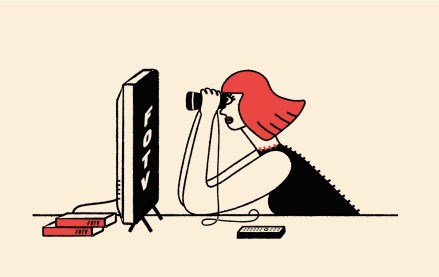 This week's Future of TV Briefing offers an updated list of the key terms that can cause confusion when talking about the TV, streaming and digital video industry.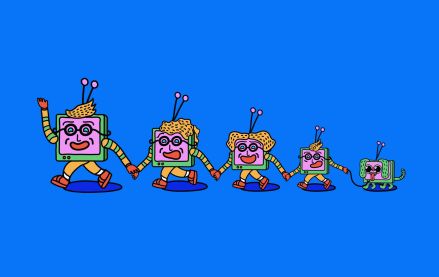 This week's Future of TV Briefing looks at what the Disney-Charter pay-TV distribution deal seems to indicate about the increasingly more-complementary-than-contentious relationship between traditional TV and streaming.