How Food Network, HGTV and other Discovery properties are making short-form video work
June 28, 2018 • 4 min read
•
•
Food Network, Travel Channel and other former Scripps Networks Interactive properties are focused on making digital video series for multiple platforms, including TV.
Fully 85 percent of the short-form shows across these properties were conceived of as cross-platform projects. The former Scripps properties are now part of Discovery following a merger, and in the most previous quarter released 35 digital video series through the Digital Lifestyle Studios unit, which includes the digital properties of Food Network, HGTV, Travel Channel and youth-aimed food sites Genius Kitchen and Spoon University.
The company tends to launch shows on social platforms or its own sites or apps before rolling them out more widely. For instance, HGTV's "The Find & The Fix" premiered on Facebook Watch, but now also airs on HGTV.com and will soon expand to other areas. About 10 percent of the shows, such as Food Network's "Treat Yourself with Skyler" for Snapchat Discover, are exclusively made for a social platform. The remaining 5 percent of shows are intended for sites and apps.
Vikki Neil, gm of Digital Lifestyle Studios, said the company doesn't always go into a new project knowing where it'll be distributed. Often, the programming strategy is informed by the format — does it feature a celebrity or an influencer who has a following across platforms? — and what type of programming its audience is interested in and where.
The cross-platform approach also ensures that Discovery's properties are not overly reliant on any one platform — especially one whose whims and algorithm it can't control. Plus, it's still easier for publishers to monetize on their own sites and apps, where pre-rolls can flow freely. (Facebook, on the other hand, still struggles to deliver significant video ad revenue to most publishers.) The approach has helped make short-form video a profitable part of the digital business, Discovery said.
"Over the longer term, we're thinking about developing an ecosystem and brand experience where our consumers are touching all of our brands in all of the places that they can," said Neil. "While social has been having a big moment in the food category, it'd be limiting to think that's the only place where we can reach the consumer — and for that to be your sole business, over the longer term, is risky."
Neil said Food Network, HGTV and the other lifestyle brands have pulled back on creating the short, stand-alone social videos that used to dominate the Facebook news feed in favor of short-form and mid-form shows. A lot of this programming is evergreen, which gives the company flexibility in when and how it programs the show across platforms.
Digital Lifestyle Studios is also experimenting with putting digital programming on TV. An after-show for "Chopped" that was originally made for Food Network's digital platforms now airs on its linear network. And during commercial breaks of "Holiday Baking Championship" in the fourth quarter of 2017, Food Network aired some hands-and-pans baking videos.
Food Network, Travel Channel and the other lifestyle brands frequently bring editorial and sponsored videos to TV when they're contextually relevant, Neil said. (These same social recipe videos also appear on Food Network's website.)
Some of these social-to-TV videos included brand integrations with advertisers such as Pillsbury, whose video centered on making bear-shaped cookies.
"Advertisers value an association with [Food Network] and integration into their content," said Matt Denerstein, managing director for cross-platform investment at Mindshare North America. "That applies anywhere the content is running, whether it's on social networks and certainly on air where there's different audiences."
Facebook — and especially Watch, where Discovery has 23 total shows, including several funded by Facebook — remains a place of experimentation for Neil. It's still a question whether Facebook can make Watch a place for destination viewing, and Discovery doesn't make a ton of revenue there, Neil said. But the Digital Lifestyle Studios can use it to experiment and take the shows that resonate to other platforms where the revenue potential is greater.
"If anyone has the perfect answer for where media is going to be three years from now, we would have retired," Neil said. "Our goal is to place multiple bets and understand everything we can about the consumer — and we get better at that every time we experiment and try more with other platforms."
Get more exclusive coverage and analysis around the future of video, TV and entertainment by subscribing to the weekly video briefing email.
https://digiday.com/?p=293328
This week's Future of TV Briefing looks at what an industry group's conditional certification of three measurement currency contenders signals about the TV ad business's measurement overhaul.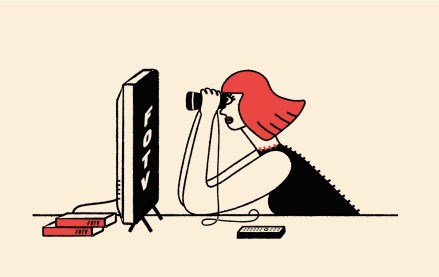 This week's Future of TV Briefing offers an updated list of the key terms that can cause confusion when talking about the TV, streaming and digital video industry.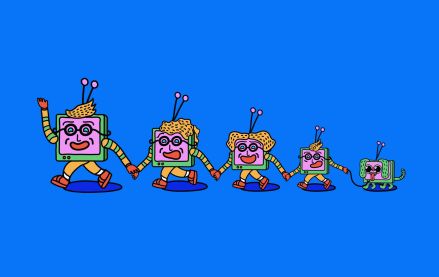 This week's Future of TV Briefing looks at what the Disney-Charter pay-TV distribution deal seems to indicate about the increasingly more-complementary-than-contentious relationship between traditional TV and streaming.