How Discovery gets people to average 75 minutes with its TV apps
April 19, 2018 • 4 min read
•
•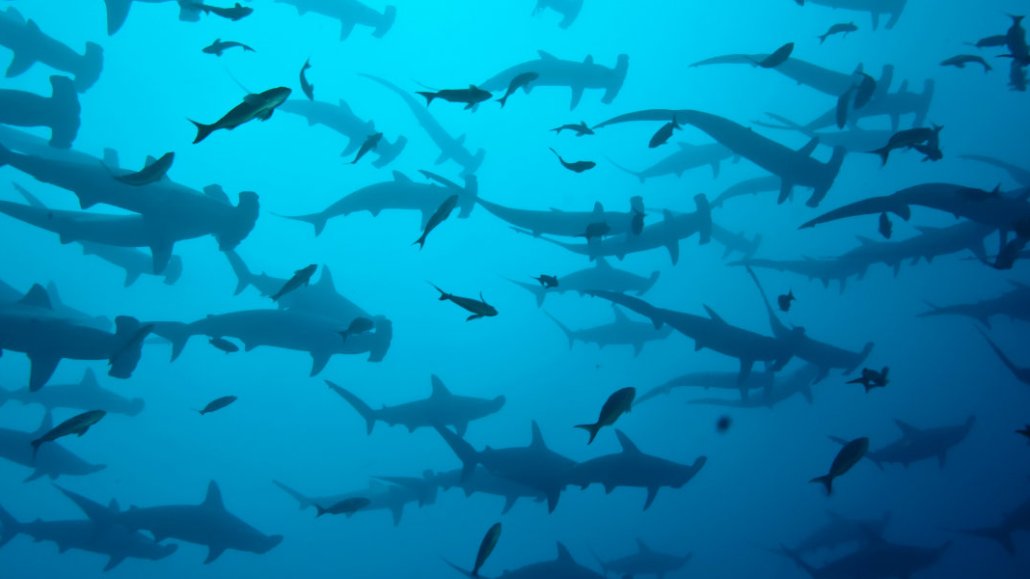 Discovery Inc. is seeing usage grow among its streaming TV Everywhere apps, helped by a deep library of TV content, new digital original series and tech improvements that make it easier for users to stay signed in on the apps.
Discovery's 10 Go-branded TV Everywhere apps, including Discovery Go, TLC Go and Investigation Discovery Go, have been downloaded 15 million times across platforms, the company said. Collectively, the apps are averaging 25 million video streams per month, up 20 percent month over month.
Time spent is up, too: Average viewing session time grew 15 percent in the fourth quarter of 2017 year over year, and is now 75 minutes or more per session across the 10 apps, the company said. (TV Everywhere is an industry term for video apps and services that require users to authenticate their TV subscriptions.)
This rise in usage contributed to 2 percent incremental growth in Discovery's U.S. ad revenue in 2017, said Karen Leever, Discovery's evp and gm of digital media.
"It's a very healthy contribution to our U.S. ad revenue business, and it's absolutely something I expect to grow even more, especially as we extend our company with all of the Scripps [Networks Interactive] brands as part of our growing TV Everywhere suite," Leever said.
Last month, Discovery closed its $14.6 billion bid to buy Scripps Networks Interactive, which owns Food Network, HGTV and Travel Channel, among other media properties. With the merger complete, Discovery changed its name from Discovery Communications to Discovery Inc., with a focus on selling a broader suite of media properties and TV channels for nonfiction and lifestyle content.
For Leever and Discovery, the goal is to bring Scripps' TV Everywhere apps and digital properties into the fold, but no decisions have been made on whether new products will be launched or how existing products will be branded.
"We've had our heads down, but it's been three weeks," Leever said. "We're looking at their best practices and our best practices and seeing what works best for all of the TV Everywhere products as we move forward."
Discovery is driving viewership in a few ways. It's offering a full library of content in its Go products — nearly 20,000 titles across the 10 apps — to reach all types of viewers, from casual ones who might want to catch up on last night's programming or watch the live feed of any of the networks, to fans wanting to binge on an earlier season of a show. Across the apps, usage is fairly split between those who want to watch current programming versus those who want to watch older seasons, Leever said.
For the past six months, Discovery has also been experimenting with same-day premieres and "pre-premieres" of new TV shows to reward users who want to watch shows on the apps.
"We have a live, linear feed in the apps, but let's say something is on at 9 p.m., and [the user] chooses to tune in a few minutes after it started. This way, they're able to start [the new episode] from the beginning," said Michael Bishara, svp and gm of OTT and digital syndication at Discovery. "We're fulfilling on the consumer need to watch content when and where they want it."
Since last fall, Discovery has also commissioned original digital series for its TV apps, some of which are tied to existing TV shows airing across its networks. Today, there are more than 150 "Go Originals," including "90-Day Fiancé" (for TLC Go) and "Deadliest Catch Greenhorn" (for Discovery Go). In the months ahead, Discovery plans to roll out more original digital content, including as many as four projects tied to "Shark Week."
Some of this programming will also air on distributed platforms to find new audiences. Original digital content also serves to get fans coming back to the apps, said Leever. "Their favorite show may be in between seasons, but we can still extend those characters [with new digital projects] and uncover new storylines that they might want to see."
Tech improvements have also helped Discovery by making it easier for users to sign in and remain signed in. "Home-based authentication" allows users to be automatically signed into TV Everywhere apps that are in their home network. "Single sign-on" lets them sign into multiple apps at once. Discovery is working with distribution partners to deploy this tech across all of its app users.
"Right now, we're halfway there," said Leever. "But it's critical to make it easier for users to just open the app and start streaming."
For more on the modernization of TV and entertainment, subscribe to our weekly video briefing email. 
https://digiday.com/?p=284482
This week's Future of TV Briefing looks at how the streaming ad market's programmatic guaranteed vs. private marketplace debate is reaching a compromise.
This week's Future of TV Briefing looks at how this year's upfront and recent announcements from AMC Networks and Paramount indicate the progression of programmatic in the TV and streaming ad market.
This week's Future of TV Briefing looks at how major streaming service owners' subscription business fared in the third quarter of 2023.