How BuzzFeed is making its video shows business sustainable
May 21, 2019 • 4 min read
•
•
BuzzFeed plans to make 20 episodic video shows across Facebook, YouTube and other platforms this year.
In an effort to make the business sustainable, the company is focused on not only distributing individual shows across more than one platform at scale — and collecting ad revenue from those platforms — but also increasingly pitching marketers on buying sponsorships and integrations into these existing shows versus pitching them on custom, built-if-sold programs.
For instance, "Worth It" is one of BuzzFeed's most popular digital video series. On YouTube, the show has accrued 45.3 million video views in the past three months, according to YouTube analytics data provided by BuzzFeed. On Facebook, where BuzzFeed syndicates episodes of the show, "Worth It" had collected 28.5 million video views across March and April, according to Tubular Labs. Beyond those two platforms, BuzzFeed also recuts episodes of "Worth It" for Snapchat. (The publisher did not provide data on Snapchat performance.)
Across all of those platforms, BuzzFeed is able to collect revenue from ads that run before, and/or during episodes of the show. This cross-platform video ad strategy is proving to be successful, with the company on track to make as much as "high tens of millions" in ad revenue from this approach, according to what BuzzFeed CRO Lee Brown has told Digiday previously.
BuzzFeed plans to take this cross-platform approach to more of the 20 shows it's producing this year for platforms. "Every show we put on YouTube, we will also be putting on Snapchat," said Maycie Timpone, executive director of video and social media for BuzzFeed.
With BuzzFeed's focus on sustainability this year, the company sees a path forward by focusing on consistently self-financing programming that brings in both platform ad revenue as well as creating greater interest from advertisers to sponsor and integrate inside hit shows, said Ashley McCollum, gm of BuzzFeed's food brand Tasty.
"We're not saying we are going to build it if you show up to the table, we are saying that we have a slate of content that we are willing to make and monetizes on its own," said McCollum. "A client can come in and integrate through a sponsorship, or custom segment."
The "built-if-sold" model — through which shows are only made if financed by brand — has been a popular strategy for digital publishers investing in video. By financing and producing a slate of 20 shows this year, BuzzFeed is telling advertisers that it's committed to these programs. And with existing hit franchises such as "Worth It" and "BuzzFeed Unsolved," the publisher has demonstrated that it can create TV-like programming that can draw repeat viewers and higher watch times on social platforms.
"I believe in the notion of personal primetime, and that serialized, episodic videos are more attractive to marketers than before — particularly for the marketer who is trying to reach a younger demo," said Dominick Pace, director of digital investment at Mindshare North America. "At the NewFronts, a number of partners announced that they are seeing higher-than-ever completion rates for longer-form content. That leads to more desirable opportunities for marketers to align messaging."
BuzzFeed's pitch that it can package popular inventory across platforms is appealing — but with a catch, Pace added. "It's attractive if reach and frequency can be managed across the entire buy and all platforms," he said.
BuzzFeed is helped by the fact that it has scale on these platforms: on YouTube, the publisher reached 561 million video views in April; on Facebook, it had 2.3 billion video views. More views equals more inventory to monetize.
Buzzfeed has grown platform revenue "significantly" year over year, McCollum said, though she declined to provide specifics. In a note from BuzzFeed CEO Jonah Peretti to staff in March, Peretti said BuzzFeed made $3 million from Facebook platform revenue in the fourth quarter of 2018, and was monetizing 70% of its YouTube video views by the end of last year. (This is revenue directly made from ads running before or during videos.)
"We are able to get the cost economics in [a] place where [the shows] are sustainable largely on platform revenue alone, but the integration with brands remains super important," McCollum said. "It's not one versus the other; we want to have enough scale to support platform meaningful revenue, and also to have that same scale support being able to integrate brands into the shows."
Subscribe to the Digiday Video Briefing: A weekly email with news, quotes and stats around the modernization of video, TV and entertainment.
https://digiday.com/?p=334752
This week's Future of TV Briefing looks at what an industry group's conditional certification of three measurement currency contenders signals about the TV ad business's measurement overhaul.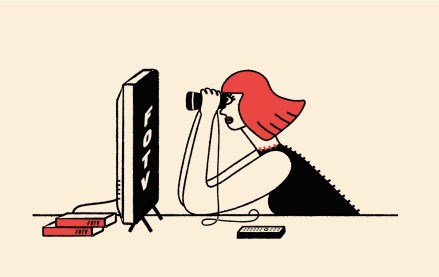 This week's Future of TV Briefing offers an updated list of the key terms that can cause confusion when talking about the TV, streaming and digital video industry.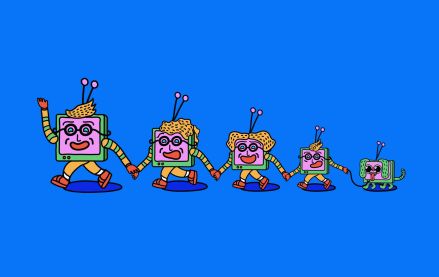 This week's Future of TV Briefing looks at what the Disney-Charter pay-TV distribution deal seems to indicate about the increasingly more-complementary-than-contentious relationship between traditional TV and streaming.