Like other publishers, Hearst is focused on increasing its video output — and how to do it profitably. That means centralizing some functions.
In the U.K., Cosmopolitan and Good Housekeeping are the only two Hearst brands producing video content regularly within their own editorial teams, but Hearst is hiring two people over the next four months to act as a centralized video unit. This team will create video assets that can be used across multiple brands, freeing up time for brand editors to focus on content specific to their respective audiences and cutting down duplication.
"It's a challenge to serve multiple audiences at the same time, but a video of celebrities on the red carpet at Cannes could work just as well on Harper's Bazaar as on Elle," said Betsy Fast, who in February was appointed executive director of digital editorial strategy across 13 titles at Hearst Digital Media in the U.K. "It's up to the [brand] editor to make sure [a specific] video is a fit for their audience."
Fast, who previously served as partnerships director for Hearst Digital Media in the U.S., said the publisher will focus on publishing more short-form videos that are shareable on social media. "We're looking to build that velocity and increasing the output and speed of output," she said. "In the U.S., they have several buckets of video; we are not there yet."
In April, Cosmopolitan more than doubled its video views to 63.5 million, with most of these views coming from Facebook, according to Tubular Labs data. Tubular Labs indicates Good Housekeeping's video views have also nearly doubled in the same time frame, to 10.3 million video views.
This growth was buoyed by a few viral hits, like a short two-minute video on 14 texts only your mom would send you released in March, which has had more than 40,000 shares and 6.7 million views. This video was inspired by a text article from 2015, which was one of that month's most-read articles on Cosmopolitan's site. "It worked because [the video] was written for the audience and telling the story in a different way," said Fast.
For Good Housekeeping, the successful videos are often recipe videos, like this Crunchie Bar Cheesecake one from May, which has garnered more than 500 shares and nearly 90,000 views. Perhaps more surprisingly, it recently collaborated with Cosmopolitan to produce several cocktail-making videos, like one sharing four ways to make a gin and tonic, distributed on each title's social and owned platforms.
Hearst has experience with centralized models. It has a news desk that distributes news content across brands through Hearst's content-management platform, Media OS. This helps free up focus for brand editors. "It's also about how each brand can differentiate from their sister brand," Fast said. For example, Fast said Harper's Bazaar has had success with wedding content, and Elle has had success covering Meghan Markle, the actress who is Prince Harry's girlfriend. "[The news desk] helps differentiate editorial because it shows what resonates with your audience, as opposed to, 'This is news that we should cover.'"
Since December, Elle, Harper's Bazaar and Esquire have doubled traffic to their sites, and Cosmopolitan has increased site traffic by 25 percent, thanks to honing strategies around search, social and video, according to the publisher. "The power is there to grow even bigger; we've surpassed a lot of traffic goals in the first four months [of 2017]," Fast said. "We've been making these areas a focus and giving editors the resource and tools to win there when they weren't able to before."
In January, Cosmopolitan had 2 million unique users, which grew to 3.8 million in April, according to comScore. The publisher's internal Omniture figures are higher: Cosmopolitan's traffic increased from 5.2 million in December 2016 to 6.5 million in May 2017.
"We're catching up with our friends in the States," Fast said. "We have a lot of processes and groups in place in the U.S. that we are only just starting to explore here, and we're much smaller, so inevitably we have to be a bit more scrappy. But the passion of our editors is to grow quickly."
Image courtesy of Hearst via Facebook
https://digiday.com/?p=239903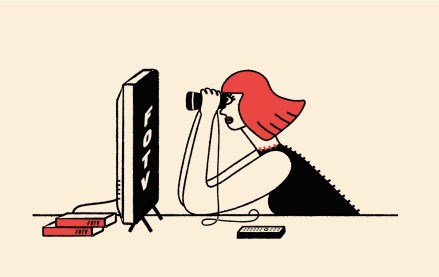 This week's Future of TV Briefing offers an updated list of the key terms that can cause confusion when talking about the TV, streaming and digital video industry.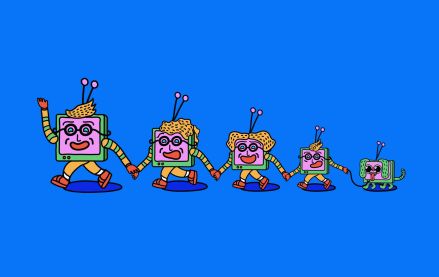 This week's Future of TV Briefing looks at what the Disney-Charter pay-TV distribution deal seems to indicate about the increasingly more-complementary-than-contentious relationship between traditional TV and streaming.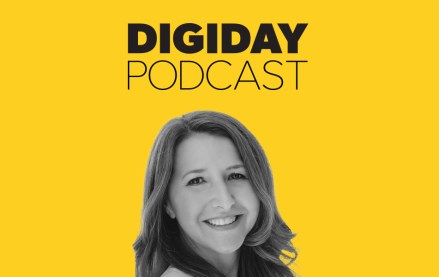 September 12, 2023 • 3 min read
Traditional TV now accounts for less than 50% of Georgia-Pacific's spending, but its share still exceeds streaming's.