'Go in small with clear-eyed expectations': How a crop of startups are trying to make for-profit local news work
November 11, 2020 • 6 min read
•
•
Ivy Liu
An unlikely trend is developing in the media industry: people think they can make real money from local news.
It's happening in different formats and in different locations. Axios will release newsletters in four markets early next year. David Plotz, formerly the CEO of Atlas Obscura and editor-in-chief of Slate, is launching a podcast company called City Cast, which will produce local news audio shows in the hopes of pooling them together to better sell ads. At Patch, the hyperlocal publisher, revenue is up 30% year over year, buoyed by direct sales amid greater reader interest about what is happening in communities, from coronavirus updates to info about polling locations.
Not much has changed about the economics of local news. It's still a slog. But executives in the space say they see an opportunity — and an audience begging for news. "The only route that we could see for local to work would be to go in relatively small with clear-eyed expectations and then only build up as your presence, readership and revenue builds up," said Axios CEO Jim VandeHei.
Axios, which WSJ reported is on track to turn a profit this year on about $58 million in revenue, will make newsletters for Minneapolis-St. Paul, Tampa-St. Petersburg, Denver, and Des Moines. The company is looking to mirror its national strategy, hiring plugged-in reporters to break news and cover an array of topics important to each individual city's business leaders: tech, politics, industry, real estate and education.
VandeHei said Axios will be able to see relatively quickly if the project can reach profitability. If it works in one city, he said, it will probably work in others. "The reason you could make a relatively small SWAT team approach work is if you don't have all the costs of being a sole proprietor: physical buildings, technology, creating brand awareness, or worrying about distribution," he said. The plan is to be entirely advertising dependent and sell to Axios' roster of national advertisers who want to better reach local audiences.
Smaller markets might only be able to generate single digit millions in business, VandeHei said. But the opportunity is to make small, targeted investments geared towards fast profitability (and eventually group multiple cities together to better sell to advertisers). If the system works, "We'll know fast," VandeHei added.
For years, the conversation about local news has been almost entirely a dismal one. Regional newspapers have been the hardest hit by the changing economics of the news business, first the switch from print to digital and then the rise of Facebook and Google and the deterioration of the online advertising market. Newspapers across the country have shut down (1,800 since 2004, according to a recent report by Penny Abernathy), hedge funds and private equity firms have tried to squeeze value from others, and now coronavirus has led to tens of thousands of layoffs and furloughs. Last month, Salt Lake City joined the growing roster of American cities that will no longer have a daily newspaper.
The implications are stark: misinformed communities, news deserts across the country (a void often filled with nefarious practitioners), the lack of accountability for local leaders, the proliferation of pay-to-play news, and more government waste. VandeHei said he hoped the Axios model could provide some hope that there's a way to create a sustainable local news operation from the ground up. "It could help journalism in a very significant way, it helps become part of a cure of an illness, and it could be a very good business," he said.
Plotz is approaching the local news issue from another angle: podcasts. Owned by Graham Holdings Company (the company affiliated with the family that sold the Washington Post to Jeff Bezos), City Cast will be a national network of daily local podcasts. Plotz said he is on the hunt for hosts and producers that embody the voice of particular locations, which are still yet to be determined. "If you think about the way cities used to work a generation ago, there were these iconic figures that embodied the spirit of the city. The anchor on the evening news or the newspaper columnist Jimmy Breslin type," he said.
Plotz said podcasting and on-demand audio now occupies just about every niche where radio once dominated — music, national talk news, sports — but not local news. And while there aren't currently very many ways to monetize a local news podcast, given the lack of local ad market and the infancy of the subscription audio business, "A network gets around some of this," said Plotz, by pooling together multiple cities to sell a larger audience to a broader group of advertisers.
Plotz said that coronavirus crisis had also diluted the concentration of media talent in major cities like New York and Washington, as some people move to other locations and work online. He believes that could help him find hosts — and the local news ecosystem in general. "There's a recognition that people can be more distributed, and that may make one of the challenges of doing local things slightly easier to overcome," he said.
Public radio stations, Plotz said, are also trying to ramp up their local news presence. For years, public radio stations were dependent on NPR to provide their most valuable content assets. But as listenership has migrated to digital, radio stations have branched out to make more of their own original programming. In 2018, for instance, local news sites Gothamist, LAist, and DCist were taken over by local radio stations WNYC, KPCC, and WAMU, respectively.
Indeed, some of the most ambitious work in the local news space is happening in the not-for-profit side. The American Journalism Project, an organization started by Chalkbeat co-founder Elizabeth Green and Texas Tribune co-founder John Thornton, recently raised $46 million from a roster of stalwart journalism funders (the Knight Foundation, Emerson Collective, Craig Newmark Philanthropies). AJP has handed out millions to local newsrooms — like Berkeleyside, VTDigger, WyoFIle, and Mississippi Today — in part to fund the hiring of employees dedicated to fundraising.
"AJP has come to really think that some of these non-profit models point to what's possible," said Sarabeth Berman, AJP's CEO. She gave the education non-profit industry as an example. "You can build financial sustainable institutions that have philanthropy playing a big role, but not the entire pie." Berman said that non-profit newsrooms need to think in business terms just like any news company, diversifying their revenue to not fall into the trap that killed local papers (a reliance on one stream: advertising).
"You build a pipeline of foundation gifts, corporate sponsorships, reader revenue, and you deliver a product that is of value to communities," Berman said.
Evan Smith, the CEO of the Texas Tribune, said that when launching the local politics driven news site more than a decade ago, "We decided that for-profit was a non starter and that the market had failed."
Smith said the Tribune's public service mission meant that its content had to be free. "We're not selling eyeballs to advertisers," he said. A mix of donations, reader revenue, and events (in the before times) has made Texas Tribune one of the most recognized non-profit newsrooms in the country.
Smith said he still believes for-profit ventures in local news are exceedingly difficult. "I'm for anybody who solves this problem," he said. "It's for for-profit or non-profit, God bless, as long as the problem gets solved."
https://digiday.com/?p=383080
This week's Future of TV Briefing looks at what an industry group's conditional certification of three measurement currency contenders signals about the TV ad business's measurement overhaul.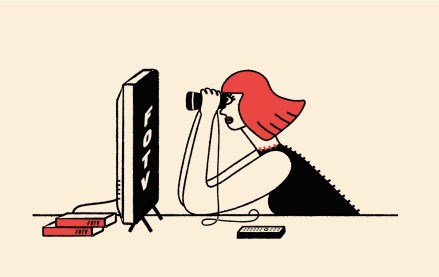 This week's Future of TV Briefing offers an updated list of the key terms that can cause confusion when talking about the TV, streaming and digital video industry.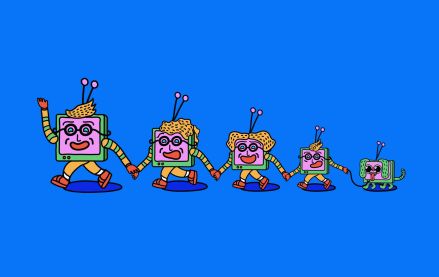 This week's Future of TV Briefing looks at what the Disney-Charter pay-TV distribution deal seems to indicate about the increasingly more-complementary-than-contentious relationship between traditional TV and streaming.