The reality of the TV business today is that reality TV can be better business.
Once described by Netflix's content chief Ted Sarandos as "disposable," reality TV shows and other unscripted fare are proving to be indispensable to TV networks and even streamers, including Netflix, whose businesses face varying degrees of uncertainty as traditional TV viewership shifts to streaming and new streaming services enter the fray.
"They don't make the best press releases, but they make some of the strongest, most thriving business," said one TV network executive. Whereas scripted shows tend to cost millions of dollars per episode to produce, unscripted series typically cost low- to mid-six figures per episode to generate higher profits for the networks that carry them.
High-quality scripted series like "The Crown" and "Fleabag" may draw accolades and audiences' interest. But, these prestige programs are expensive bets. Considering that 532 scripted series aired across TV and streaming in 2019 — up from 210 scripted shows in 2009 — the odds of those bets paying off are diminishing.
Unscripted shows, by contrast, may face similarly difficult odds, but their lower production costs lower the stakes. As a result, TV networks and streamers can load up on these shows relatively inexpensively to increase their odds that a viewer will find something to watch. And when an unscripted show succeeds, companies can quickly and cheaply produce more episodes of it and spin off related series.
"You can either choose to do three premium scripted series a year, or for the same amount of money, you can do 30 reality formats. Most won't work, but if you get one [to succeed], the chances of somebody watching repeatedly will be higher," said the TV network executive.
As people continue to cancel their pay-TV subscriptions and tune into streaming services, TV networks are turning to unscripted shows to help retain the viewers they have and protect their businesses' bottom lines. Discovery is counting on its unscripted programming to help it contend with deeper-pocketed competitors like Disney and WarnerMedia. Meanwhile, WarnerMedia is looking to fill its cable TV networks with more unscripted shows.
"We all know that general entertainment content … is not performing as well," AT&T COO and WarnerMedia CEO John Stankey said during the company's quarterly earnings call in January in reference to scripted series. In 2019, less than a quarter of cable TV's 25 highest rated original series were scripted shows, according to The Hollywood Reporter. A looming writers' strike may only lead to more of an emphasis among TV networks on unscripted series.
Unscripted programming can be especially attractive to TV networks because programming costs are becoming more of a concern as their revenue is at risk. The TV industry's shift from linear to streaming has endangered networks' dual-revenue model, in which they receive a carriage fee for every pay-TV subscriber in addition to the money they make from selling ads against their shows. While networks have been able to negotiate higher carriage fees and ad rates in recent years, that dynamic may be coming to a head as pay-TV providers become more willing to drop networks over carriage fees and advertisers grow frustrated with having to pay more money to reach fewer people on traditional TV. In 2019, six million people canceled their traditional pay-TV subscriptions, according to research firm MoffettNathanson.
The uncertainty around networks' revenue growth prospects is pushing the networks to reduce their programming costs, which has a ripple effect on the companies producing those programs. "The pressure from advertisers and [pay-TV] distributors is putting pressure on the channels, and the channels are putting that pressure onto the producers," said the TV network executive.
Unscripted show producers have picked up on this increased pressure. Not only are they receiving more notes from network executives on established series, but "a lot of the traditional unscripted buyers are now asking production companies to produce the same shows on smaller budgets," said one entertainment executive.
The current preoccupation with unscripted programming creates opportunities for producers, especially newer players. Since unscripted series are cheaper to produce, they serve as low-hanging fruit and a solid foundation for publishers that are looking to grow their studio businesses without breaking the bank.
For one publisher, unscripted shows account for roughly three-quarters of the company's current original programming mix, according to an executive at that publisher. That share will shift as the company plans to produce more scripted series over the next couple years. But for now, the company's entertainment arm needs to make sure it hits its financial targets, and unscripted series can be better suited to that end. "The economics of unscripted are easier for us to manage and have them be more favorable to our business," said the publishing executive.
https://digiday.com/?p=360408
This week's Future of TV Briefing looks at what an industry group's conditional certification of three measurement currency contenders signals about the TV ad business's measurement overhaul.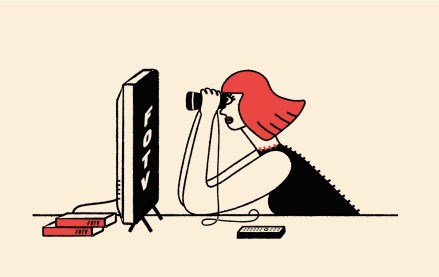 This week's Future of TV Briefing offers an updated list of the key terms that can cause confusion when talking about the TV, streaming and digital video industry.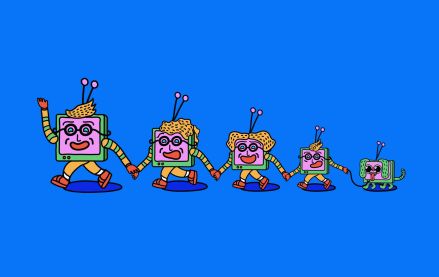 This week's Future of TV Briefing looks at what the Disney-Charter pay-TV distribution deal seems to indicate about the increasingly more-complementary-than-contentious relationship between traditional TV and streaming.