Future of TV Briefing: Inside the development of Disney's data clean room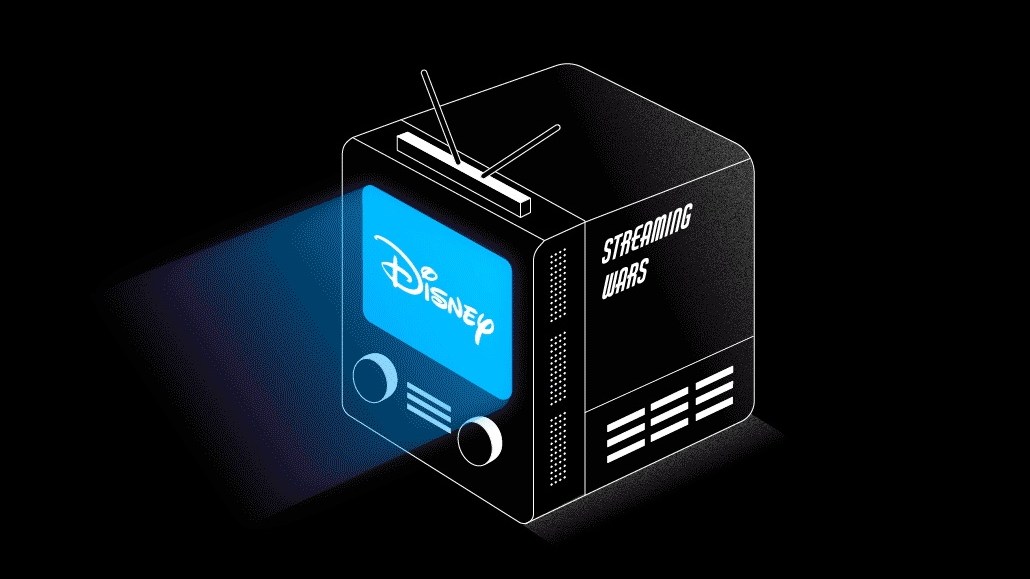 Ivy Liu
This Future of TV Briefing covers the latest in streaming and TV for Digiday+ members and is distributed over email every Wednesday at 10 a.m. ET. More from the series →
This week's Future of TV Briefing looks at how Disney's data clean room business has progressed since rolling out two years ago.
Disney plus data
Creators' workplaces, Netflix's live sports talks, YouTube's ad blocker crackdown and more
Disney plus data
Two years after Disney unveiled its data clean room, the media conglomerate has gotten 136 individual brands and all the major agency holding companies to plug into the first-party data product. And a major catalyst appears to have been Disney's work to connect its data clean room to the ad ecosystem, such as demand-side platform The Trade Desk, measurement provider VideoAmp and more recently Yahoo's DSP and soon Google's Display & Video 360.
Disney's data clean room is designed to aid advertisers in both running ads and appraising audiences across its properties. "An additional pillar that we had not planned for around interoperability really has proven to be one of the most important use cases that we're seeing out of the clean room now," said Dana McGraw, svp of audience modeling and data science at Disney Advertising.
As the first agency holding company to adopt Disney's data clean room and with eight brands using it to date, Omnicom Media Group has seen firsthand how interoperability has helped to make the clean room more capable for clients' campaigns.
"When we started this journey, we were focused and enthusiastic about the measurement piece, which is what we really talked about. In practice, what we've observed is there's a huge impact for our clients in campaign activation on the audience level," said Kelly Metz, chief investment officer at OMG's OMD. "If you think about how much work Disney has done [in connecting its clean room to identifiers such as UID 2.0] and all of these activation layers that are all related to this clean room, that's where we've seen the most client impact. What it has enabled us to do is, quite frankly, activate independent of cookies or third-party identifiers or third-party [data] on-boarders."
In addition to UID 2.0, Disney's clean room supports LiveRamp's Ramp ID and Experian's Living Unit ID as well as agency holding companies' first-party data platforms, such as Omnicom's OMNI, Publicis Groupe's Epsilon and Dentsu's Merkury. "We're really trying to take our work in the audience graph identity space and really create a level playing field almost independent of what identity solution a brand or an agency might be using," said McGraw.
But all of that support wouldn't count for as much if Disney weren't able to deliver sufficient audience numbers matched between its and advertisers' data.
With 110 million U.S. households in its audience graph, the average match rate for Disney's data clean room ranges from 60% to 80%, according to a Disney spokesperson. For three of OMG's clients, the match rates have been "north of 92%" compared to 30% to 40% for traditional data on-boarders, said Metz. And Dentsu has achieved match rates "well over 90%" when connecting its Merkury ID graph to Disney's audience graph, said Keith Camoosa, chief addressability officer at Dentsu Media U.S., which has activated more than 40 clean rooms with Disney so far.
So that seems to cover one consideration advertisers and agencies have when evaluating data clean room options. Another is cost.
Publishers typically levy a premium on their ad prices for applying their data clean rooms to campaigns, and then there are the costs associated with the various ID and tech providers involved in supporting a clean room activation. However, the data clean room, by extension the first-party data it makes available, has helped advertisers and agencies to cut back on wasted impressions and data fees to the point where one agency executive said adopting Disney's data clean room has resulted in cost savings ranging from 6% "to as much as 25%."
"Through the clean room, there's a lot of instances where we can actually remove those third-party costs. So you can actually get to a cheaper CPM for your clients when it's really working well because you're using our own advanced audiences through OMNI that are developed right into their inventory spine," said Geoffrey Calabrese, chief investment officer at Omnicom Media Group.
However, such cost savings can be harder to come by if adopting Disney's clean room necessitates assuming more additional costs for advertisers and agencies. Case in point: Disney has enlisted Snowflake and Habu to help power its data clean room, but if an advertiser or agency is not otherwise using those tech providers, then adopting Disney's data clean room becomes a bigger decision.
"We don't have a tenant in Snowflake. We're using [Google Cloud Platform] and have a partnership with LiveRamp. So it's really just trying to work through with Disney what is on their roadmap for the future so that we can start to join up those systems based on what they're working to build out," said a second agency executive.
"Disney's Clean Room Solution is available in multiple cloud platforms and is interoperable with most cloud data storage, including AWS, Azure, and Google Cloud Storage. We seek to enable connections with advertisers where they are and grow with them as their needs evolve," said the Disney spokesperson.
What is on Disney's roadmap is further expanding the interoperability of its data clean room. In the fourth quarter of this year, Disney added support for programmatic guaranteed and private marketplace deals running through Yahoo's DSP. And the company is testing an integration with Google's DV360 through the latter's Publisher Advertiser Identity Reconciliation (PAIR) first-party data framework.
"It is going to be necessary to be able to interoperate with different technologies if you want to be comprehensive across the clean room space," said Camoosa.
This article has been updated to reflect that the name of Dentsu's first-party data platform is Merkury, not Merkle.
What we've heard
"Unlike Netflix, which had premium content and new shows, Amazon is going to struggle with that. From that standpoint, [a mid $30 CPM for Prime Video's upcoming ad-supported tier] is a lot to charge for basically library content. They have very few originals, only three to four slated per quarter, which is not a lot."

— Agency executive
Numbers to know
$8.61 billion: Minimum amount of money that Disney will pay Comcast to purchase the latter's stake in Hulu and assume full ownership of the streamer.
>15 million: Number of monthly active users that Netflix's ad-supported tier has.
75.8 million: Number of active accounts that Roku had at the end of the third quarter of 2023.
63 million: Number of streaming subscribers that Paramount+ had at the end of Q3 2023.
11.1 million: Number of streaming subscribers that AMC Networks had at the end of Q3 2023.
1.5 million: Number of paid subscribers that Fubo had at the end of Q3 2023.
29%: Percentage share of internet-enabled U.S. households that subscribe to at least eight streaming services.
>10%: Percentage of Starz's employees that the company plans to lay off.
What we've covered
The case for and against Netflix's premature venture into programmatic advertising:
Programmatic can make it easier for advertisers to buy inventory, if priced accordingly.
But programmatic sales require a streamer having a sufficient supply of inventory.
Read more about Netflix here.
The Rundown: TikTok 2024 spending:
Ad execs expect to increase their spending on TikTok by as much as 25% next year.
Advertisers are still spending significantly more money on Meta, though.
Read more about TikTok here.
How TikTok plans to secure ad dollars for this year's holiday season:
TikTok is advising traffic-seeking advertisers to spend at least $100 per day on their TikTok campaigns.
The platform is recommending conversion-minded marketers spend 20 times their planned cost-per-acquisition price.
Read more about TikTok here.
What we're reading
What it's like working for creators:
Insider talked with 17 current or former employees of top creators, including MrBeast and Kai Cenat, to dig into what it's like working for a creator-centric media company.
Netflix edges more into live sports:
Ahead of the streamer's upcoming celebrity golf match, Netflix is considering airing a couple live boxing matches, according to The Wall Street Journal.
YouTube beats back ad blockers:
The Google-owned video platform's crackdown on viewers using ad blockers has led people to uninstall ad blockers en masse, according to Wired.
TikTok steps up its livestreams:
The short-form video platform is incentivizing creators to go live on TikTok, according to The Information.
Amazon updates its CTV banner ad spot:
Amazon Fire TV's home-screen masthead ad will start looking more like its web counterparts now that the e-commerce giant is opening up the placement to non-endemic advertisers, according to TechHive.
Want to discuss this with our editors and members? Join here, or log in here if you're already a member.
https://digiday.com/?p=524633
This week's Future of TV Briefing looks at how major streaming service owners' subscription business fared in the third quarter of 2023.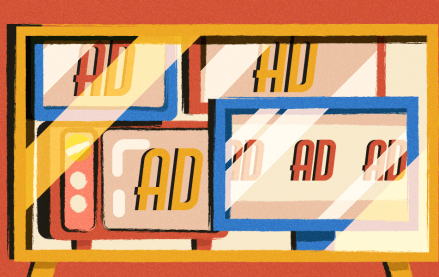 This week's Future of TV Briefing looks at what TV and streaming companies' latest quarterly earnings reports indicate about the state of the TV advertising market.
This week's Future of TV Briefing looks at Netflix's plans to provide more programmatic buying options for advertisers.