Future of TV Briefing: How the future of TV has shaken out so far in 2023
July 5, 2023 • 8 min read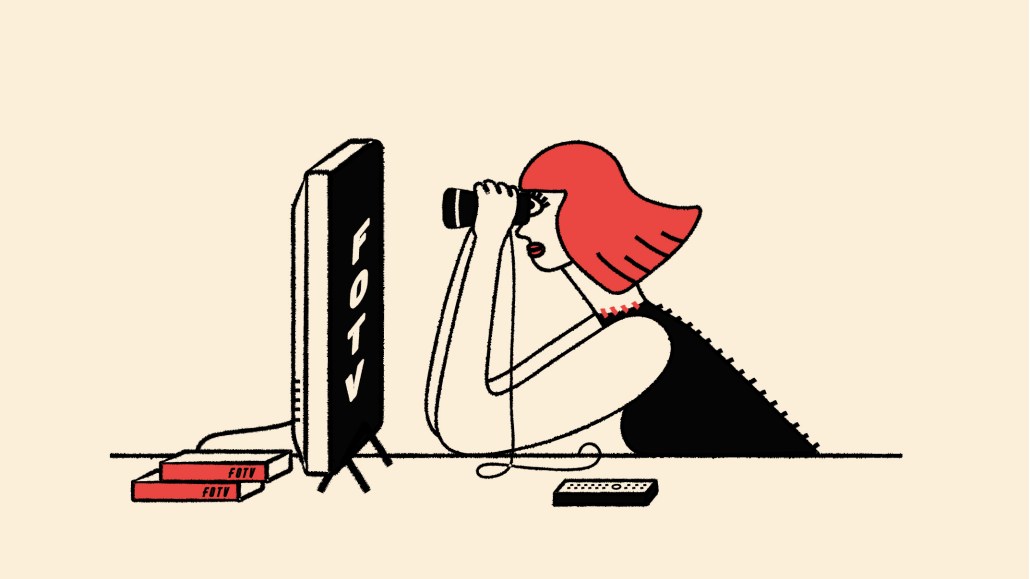 Ivy Liu
This Future of TV Briefing covers the latest in streaming and TV for Digiday+ members and is distributed over email every Wednesday at 10 a.m. ET. More from the series →
This week's Future of TV Briefing recaps the first half of 2023 for the TV, streaming and digital video industry.
Mid-year review
The upfront scatter effect, the YouTube ad delivery fallout and more
Mid-year review
2023 started off with a bit of a bang — Netflix founder Reed Hastings stepping down as co-CEO — but a whimpered along ever since. It's as if the story of the TV, streaming and digital video business has entered the "dark night of the soul" beat (but with no writers around to advance the plot).
At the halfway point of what has been largely a downer of a year, let's take a look back at the top trends and developments for the TV, streaming and digital video business from the first six months of 2023.
The industry's economic correction
Is there a term you've heard uttered more in relation to the TV and streaming industry this year than "cost-cutting"? Disney, NBCUniversal, Paramount and Warner Bros. Discovery have all undergone layoffs this year. Meanwhile, Netflix as well as the likes of Disney and Warner Bros. Discovery have been reining in the money they spend on programming.
At the same time as the entertainment industry endures its austerity era, though, there's a fight underway to address the business's new economics.
Streaming has tipped the traditional compensation model for writers as well as directors and actors and contributed to the ongoing writers' strike, with Writers Guild of America members seeking to recoup the residual fees they had enjoyed for decades in traditional TV but have all but sacrificed when shows are licensed for streaming.
What remains to be seen is how the two sides of the industry's economic correction collide, with the people making shows seeking better pay from companies looking to lower how much they pay for programming — and with traditional TV and streaming audiences being more discerning in how many entertainment options they're willing to pay for.
Streaming war turns cold
The fight for streaming subscribers has abated a bit.
As mentioned above, companies like Disney and Warner Bros. Discovery that had been throwing a bunch of money at their streaming businesses have begun to check their streaming war chests. The latter is even looking to go so far as to be willing to license some of HBO's shows to its primary rival, Netflix.
But maybe the most representative example of streaming's cold war is the seemingly resolving rumpus between Disney and Comcast over ownership of Hulu.
Since Disney took control of Hulu in 2019 after acquiring 21st Century Fox, the two companies had been going back and forth on how much Disney should pay to buy out Comcast's stake in the streamer and whether Comcast would want to do the reverse and buy out Disney's stake. Now it seems that neither side are all that interested in owning Hulu. In February, Disney CEO Bob Iger left open the door to selling off the streamer, and then in May Comcast CEO Brian Roberts said that he expects the company to sell its remaining stake in the streamer to Disney next year.
If the fight for ownership of the most successful dual-revenue streaming service to date has devolved to a game of "no, you take it," what more is there to say about the economics of streaming today?
Advertising enters a downfront
TV advertising's upfront model is not out, but it certainly seems to be down. After years of TV networks and streaming service owners driving up pricing in the annual ad-buying cycle, this year advertisers are pushing back to the point where it seems all but certain that less money will be committed in the upfront market this year than last year.
The ongoing economic downturn is a primary factor in this year's downfront. But it's not the only one. Traditional TV viewership is declining as ever, and there's the real risk that its erosion accelerates as the writers' strike drags on and drags down networks' primetime programming lineups with it. And then there's the ongoing concern among ad buyers as to whether individual streaming services have enough ad-supported viewers to deliver sufficient reach for advertisers.
Netflix's announcement that its ad-supported tier spans nearly 5 million monthly active users was seen by agency executives as a positive sign, but I've heard from a few who questioned Netflix's choice of touting the MAU metric versus unique households, which is the execs' preferred metric for evaluating reach across TV, streaming and other media channels.
And then, as covered in Digiday's "The Future of TV" series, there's the dynamic that streaming inventory currently outstrips advertiser demand, mitigating the scarcity that had previously pushed advertisers to commit their money in year-long upfront deals.
Measurement gets messier
OK, saying that the TV ad industry's measurement overhaul has gotten messier — especially in the context of the adjoining trends — probably sounds like a bad thing. But the recent disorder seems to actually be signs of progress, like when someone's in the process of cleaning out their garage and their driveway looks like a post-apocalyptic yard sale.
With a little more than a year to go before Nielsen does away with its legacy measurement system and the broader TV ad measurement system resets, the TV networks are getting much more active in advancing toward the new measurement era. They formed the U.S. Joint Industry Committee in January in order to set standards for the new measurement currencies and then recruited major agencies as well as Roku to join the fold.
But here's where the mess is at the moment: Nielsen has opted to sit out the effort so far, as have YouTube and Disney and Netflix and Amazon. This effective split between JIC members and non-members could put the situation in a stalemate. But there are signs of JIC members being dissatisfied with such stasis.
Horizon Media has announced its support of VideoAmp as a measurement currency option, and Paramount has threatened to only support JIC-certified measurement providers. It remains to be seen what impacts these moves have, but at the least, they signal that JIC members are willing to drag the industry into the new era and potentially to leave behind anyone dragging their heels.
Short-form rev-shares come up short
Short-form vertical video platforms are among the brightest and shiniest aspects of the overall TV, streaming and video industry. But they've dulled a bit during the first half of 2023.
For starters, TikTok has been under the regulatory spotlight. The threat of a potential nationwide TikTok ban in the U.S. has led brands and creators to adopt TikTok copycats diversify to other platforms such as Instagram Reels and YouTube Shorts, but the absence of a ban so far seems to have yet to result in such an audience shift as to disrupt the short-form video pecking order.
Meanwhile, TikTok and YouTube Shorts have yet to show their respective ad revenue-sharing programs can result in creators raking in the money. Not only does the YouTube Shorts rev-share calculation seem to favor record labels before creators, but it's only contributing pennies per thousand views for creators. Meanwhile, TikTok's new monetization program — Creativity Program Beta — pays creators for videos that are longer than 60 seconds, which in turn limits creators from cross-posting those videos to YouTube Shorts, which caps videos' lengths at 60 seconds.
To be fair, Snapchat's has, with Alyssa McKay making more than $1 million through that platform's rev-share program in the past year. But Snapchat operates a different kind of vertical video platform, with creators like McKay posting more than 100, often off-the-cuff stories a day to entertain the platform's audience.
So at the midway mark of 2023, the short-form vertical video space seems to be in a sort of limbo. Then again, the same could be said of the broader TV, streaming and video industry.
What we've heard
"TikTok definitely shifted their algorithm to favor things that over a minute [long]. And they also just launched their Creativity beta program that I am a part of. And so you only can monetize one minute-plus videos. And so anything under that you're not getting paid for if you join the Creativity beta. But there is much better potential for revenue there, I have seen."

— TikTok creator Sydney Morgan
Numbers to know
80%: Percentage share of the ads that YouTube runs off its platform that are served in low-quality contexts.
4 million: Number of paid subscribers Snapchat has accrued for its subscription tier Snapchat+.
32%: Percentage share of new U.S. streaming subscribers that opted for ad-supported paid tier in 2022.
What we've covered
What Shein's misstep means for the influencer marketing industry:
The fast-fashion brand sent influencers to tour its factories in China.
The influencer trip spawned videos parodying and critiquing the brand deal.
Read more about Shein here.
Inside Nascar's content and influencer strategy with TikTok highlighting local businesses:
Nascar has paid influencers to create social videos to promote its Chicago Street Race.
The racing league also shared some of that content with local businesses to post to their own accounts.
Read more about Nascar here.
Transparency woes mount, just as Google's antitrust pressures start to intensify:
Research firm Adalytics alleged YouTube misled advertisers about where their TrueView ads were running.
The controversy could contribute to calls to break up Google's business.
Read more about YouTube here.
TikTok's on the hunt for brands to reach its most popular communities as Unilever leads the way:
Unilever is sponsoring TikTok's community around the #CleanTok hashtag.
Through the 40-week deal, the deal includes co-created content and will span around 100 creators.
Read more about TikTok here.
What we're reading
This year's down upfront is likely to push TV networks to sell more of their ad inventory in the scatter market where they can charge higher prices than in the upfront, according to Variety.
The YouTube ad delivery fallout:
After The Wall Street Journal reported that 80% of the ads YouTube delivers off its platform air in low-quality contexts, advertisers are asking the Google-owned platform for refunds, according to Financial Times.
A year after Warner Bros. Discovery quickly shut down CNN's standalone streaming service, the parent company is now looking to air the TV news networks live feed on Max internationally, according to Bloomberg.
https://digiday.com/?p=509542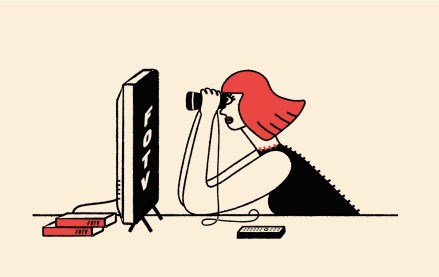 This week's Future of TV Briefing offers an updated list of the key terms that can cause confusion when talking about the TV, streaming and digital video industry.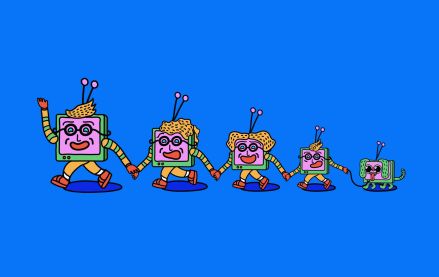 This week's Future of TV Briefing looks at what the Disney-Charter pay-TV distribution deal seems to indicate about the increasingly more-complementary-than-contentious relationship between traditional TV and streaming.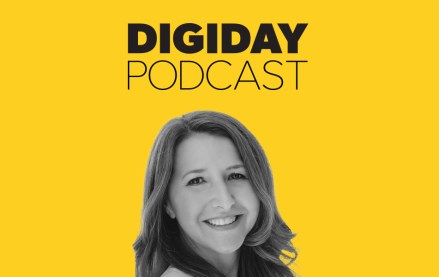 September 12, 2023 • 3 min read
Traditional TV now accounts for less than 50% of Georgia-Pacific's spending, but its share still exceeds streaming's.