How creator Alyssa McKay made $1M from Snapchat mid-roll ads
April 25, 2023 • 3 min read
•
•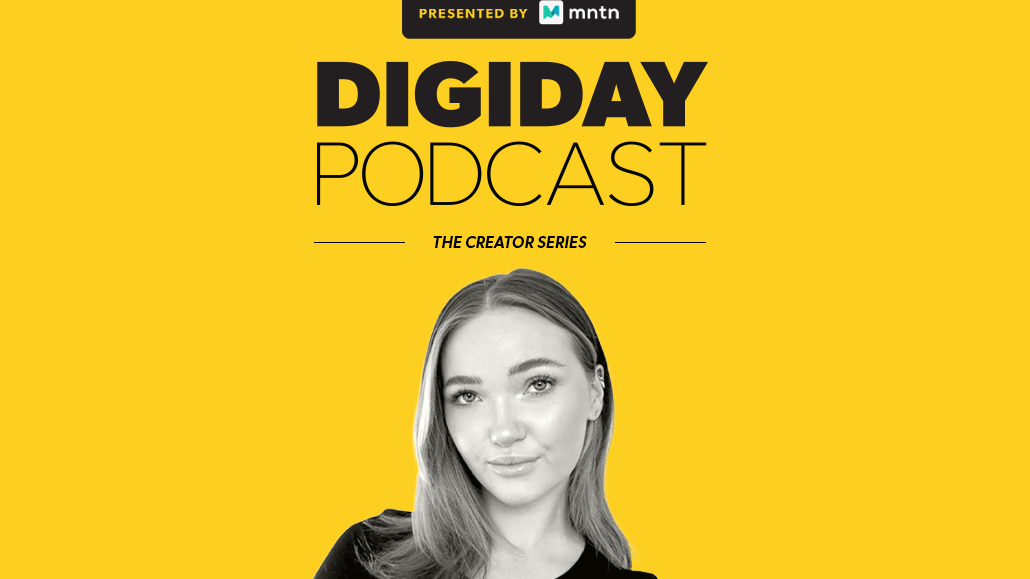 This article is also available
in Spanish
. Please use the toggle above the headline to switch languages. Visit
digiday.com/es
to read more content in Spanish.
This article is part of a special Digiday Podcast series that covers how content creators are building their brands and earning revenue from various major social media platforms. More from the series →
Subscribe: Apple Podcasts • Stitcher • Spotify
If Snapchat wants to prove to creators that they can make serious money by posting videos on its short-form vertical video platform, it may not need much more evidence than Alyssa McKay.
"I'm on this Snapchat mid-roll [ad] program, which I've been part of since last May. I've made over a million dollars from Snapchat mid-roll," McKay said in the second episode of the Digiday Podcast's four-part series on short-form vertical video creators. She added, "Snapchat changed my life entirely."
Last week Snap expanded that mid-roll program to more creators who can receive a share of revenue from ads running against their Snapchat Stories. TikTok and YouTube Shorts have similarly stood up ad revenue-sharing programs for short-form video creators in the past year, but neither platform has yet had much to show for how much money creators can make directly from their platforms. With 2 million followers and an average 2.5 billion monthly views on the platform, McKay is showing the story may be different on Snapchat.
"I definitely make the most on Snapchat. There's revenue streams of course from YouTube and the TikTok Creator Fund, but Snapchat definitely has been the lion's share of my revenue this past year," she said.
Here are a few highlights from the conversation, which have been edited for length and clarity.
Her start with short-form vertical video
I started on Musical.ly, and it was right before Musical.ly transitioned over into TikTok. And the reason I started posting on there was because I was a theater kid in high school. When I wasn't in a production, I was like, I have all this creativity pent up inside of me and I needed to get it out somehow. And I discovered Musical.ly, and I saw that people were lip-syncing to scenes from movies and TV shows. And so that's what I started doing. My first viral video is me lip-synching to a scene from "Mean Girls."
Her start on Snapchat
I started using Snapchat in 2021. I mean, I used it throughout when I was in middle school and high school, but that was more personal. But I started a public profile and using it to create content in 2021.
Her Snapchat content strategy
Imagine you're snapping your best friend, like sending a video to your best friend. It's like I'm doing that but putting it out publicly.
Her relationship with Snapchat
I'm doing this scripted podcast show "The Royals of Malibu," and the Snapchat engineers made me a filter for "The Royals of Malibu." I did a Europe trip, and for every city that I went to, they did a filter for me. So it was like "Alyssa in London" and the skyline of London. I can't go to another platform and say, "Hey, I'm going to Europe, and I want to post TikTok videos about it. Can you do something for me regarding that?" Like, that's not normal. But on Snapchat, I feel it is.
https://digiday.com/?p=500746
This week's Future of TV Briefing looks at how this year's upfront and recent announcements from AMC Networks and Paramount indicate the progression of programmatic in the TV and streaming ad market.
This week's Future of TV Briefing looks at how major streaming service owners' subscription business fared in the third quarter of 2023.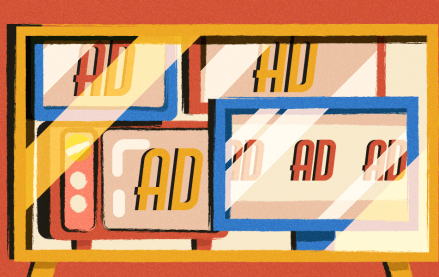 This week's Future of TV Briefing looks at what TV and streaming companies' latest quarterly earnings reports indicate about the state of the TV advertising market.