'It's been a frenemy environment': Broadcasters up the ante against global tech threats
June 26, 2019 • 5 min read
Broadcasters and content producers face threats on all sides. The linear TV advertising market is under pressure, younger viewers are tuning out and the growing dominance of U.S. tech giants remain an ever-present threat for TV networks.
How to maintain growth in such a competitive and crowded content landscape was a core theme discussed by broadcasters and TV advertising executives at Love Broadcasting's event in London this week.
Here's how broadcasters plan to compete with the tech platforms.
Cut the "co-pro" cord
When it comes to video-on-demand growth, it's best to steer clear of production partnerships with the tech platforms. To date, U.K. networks and content producers have been happy to receive funding from Netflix and others to help fund shows, but the sheen has come off co-productions.
"The networks and content producers are going to be competing much more strongly with Netflix and platforms; it's been a very frenemy environment," said Jonathan Allan, chief commercial officer at U.K. broadcaster Channel 4. "If you're going to compete with Netflix and Amazon, you shouldn't do co-pros."
Allen stressed that any broadcaster or content producer that opts for a co-production with a platform like Netflix, will end up compromised. While someone may sign up to a service like Netflix for one of the subscription service's flagship original shows like "The Crown" or "Stranger Things" it's the broad back catalog of programs either co-produced or licensed from local broadcasters that keep people returning to the service, he claimed. Broadcaster's gripe this usually means they don't get the ownership credit for the shows, while the majority of viewing occurs on the platform rather than the broadcaster service.
Another drawback: There's a danger platforms will disintermediate broadcasters from the creative talent they have spent years cultivating, said Allen. Co-owning production rights naturally leads to both sides having to make compromises which can affect the quality of the end product. Channel 4 has had its fair share of co-production hits and flops."The jury is still out on the quality of co-pros. Some of ours have done really well; others have not felt like Channel 4," he said. But even the hits have put Channel 4 at a disadvantage. For instance, co-produced shows like "End of the F***ing World" attracted big audiences, but predominantly to Netflix rather than Channel 4.
Channel 4 also plans to entice the best content producers away from Netflix through more favorable rights deals. This month, it signed a deal with Pact, the trade body for independent content producers, which gives the broadcaster more flexibility to show all programs across its portfolio in linear and online in the U.K. without the need for further negotiation rights with the independent producers from which it commissions content. Currently, linear transmissions have a seven-day window on its catch-up service All4, and additional terms are renegotiated. Whereas Netflix typically keeps international rights to the shows it buys, limiting future overseas revenue opportunities for the content creator. Channel 4's deal will ensure producers get more global control over their intellectual property. "This leverages what we own in the U.K.," said Allen.
New alliance attempts
So far, U.K. media owners' main attempt to rival Netflix has been the joint venture, Britbox, between commercial free-to-air broadcaster ITV and the BBC. But the project is still scant on details and already encountered snags since it was announced in February this year.
Alliances between U.K. rival broadcasters have a checkered past, and several have failed to create any meaningful difference. ITV has agreed to invest £65 million ($82.5 million) to the end of 2020, but both ITV and the BBC have their own OTT services requiring work and resource.
Spain seems to be a step further. Spanish broadcasters RTVE, Atresmedia and Mediaset España have created a common platform, called LoveTV, that aggregates a number of free-to-air channels under this brand. The service, launched last November, offers catch-up and live viewing.
"Traditional competitors are joining together for distribution, log-in, for ad tech, to try to compete against new challenges," said Arturo Larrainzar, head of strategy at Atresmedia.
Although working with rivals is slow-moving. LovesTV is only available on smart TVs and will soon extend to become an OTT platform with additional content from the broadcasters.
During test phases with audiences, it found the service had a net promoter score of 31%. And 91% of audiences said they would buy a TV that came with this platform installed. These are early results, but prominence on hardware is one way to guarantee distribution. "This will impact viewing patterns for the next few months and means the future will be less challenging," said Larrainzar.
Market fragmentation still a barrier
Europe is peppered with collaborations and alliances all formed in response to the threat of the major tech platforms. But Europe is fragmented, market differences make collaborations hard to scale, and there's still more that broadcasters can do to work together.
The Spanish market has a lower penetration of pay-TV services compared to the U.K., Germany and Italy, for instance. It also and a very competitive free-to-air TV market where channels like Paramount, Disney and Discovery are all free.
"Broadcasters across Europe should set aside their animosities and start working together in a much more meaningful way," said Mertijn de Nooijer, OTT director Europe at M7 Group, Luxembourg-based media company. "The most important area is addressable and programmatic advertising. We believe creating national standards for programmatic advertising should be high on everybody's list." Broadcasters should be standing on each other's strengths rather than "squeezing each other to death" while Netflix and Amazon keep growing unchallenged, he added.
Subscribe to the Digiday Video Briefing: A weekly email with news, quotes and stats around the modernization of video, TV and entertainment.
https://digiday.com/?p=339005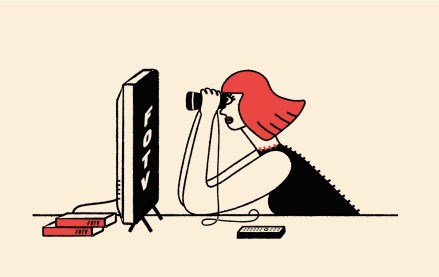 This week's Future of TV Briefing offers an updated list of the key terms that can cause confusion when talking about the TV, streaming and digital video industry.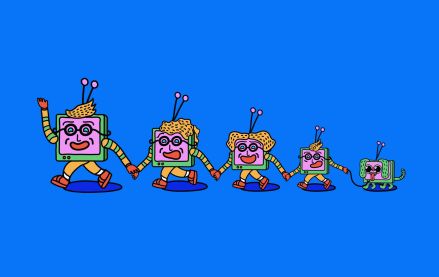 This week's Future of TV Briefing looks at what the Disney-Charter pay-TV distribution deal seems to indicate about the increasingly more-complementary-than-contentious relationship between traditional TV and streaming.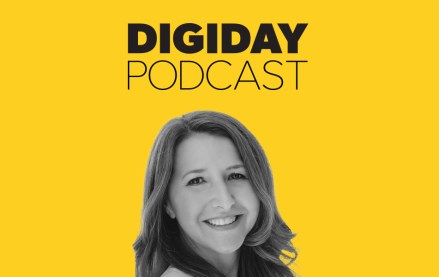 September 12, 2023 • 3 min read
Traditional TV now accounts for less than 50% of Georgia-Pacific's spending, but its share still exceeds streaming's.