How food brand Tasty is a template for BuzzFeed's vertical expansion
May 22, 2017 • 5 min read
•
•
In less than two years, Tasty, a Facebook page filled with short recipe videos, has become the engine of BuzzFeed's video views. In April, it hit nearly 1 billion views, according to Tubular Labs, even ahead of BuzzFeed's main video page. Now, Tasty is driving the company's social video strategy.
With 85 million followers just in the U.S., Tasty is on track to be Facebook's biggest page, according to its gm, Ashley McCollum. BuzzFeed has spent accordingly, putting a team of 75 behind it. Tasty has spawned international editions from Mexico to Germany, spinoffs Tasty Vegetarian, Tasty One Pot and Tasty Junior, not to mention a lot of copycats. There's even a Tasty cookbook, which has sold more than 150,000 copies.
But Tasty has become about more than just food. BuzzFeed is viewing its success as a template for vertical content sub-brands. Tasty was followed in October 2015 by Top Knot, a beauty video page with 4.5 million followers; and in September 2016 by Goodful, a wellness page with 15 million followers. One of the most established spinoffs came in March 2016 with DIY page Nifty, which now has 28 million followers of its main page and its own offshoots, including Outdoors and Pets. In the first quarter of this year came Bring Me, for adventurous travelers (1.7 million followers); and bro-y Sweaty (about 1 million followers). Nifty, Goodful, Sweaty and Bring Me were among BuzzFeed's top 10 Facebook pages in terms of video views. All told, these verticals are the fastest-growing part of BuzzFeed's business.
"Tasty definitely showed us there's a new echelon of performance for video," said Michelle Kempner, who as BuzzFeed's head of social oversees its franchise expansions.
Kempner said the key to these pages' success is that they usually tap into a personal identity. So Tasty Vegetarian speaks to a food preference but also a way people self-identify; Bring Me is about places you want to go with your friends. The video that launched Bring Me was one about a restaurant that serves a giant bowl of Vietnamese soup pho, which got shared 221,000 times. "It's food, but it's about an identity," Kempner said. "It showed us we should move forward."
In years past, BuzzFeed's vertical Facebook pages adhered closely to the BuzzFeed brand — "BuzzFeed Parents," "BuzzFeed Weddings," etc. Lately, though, it and other publishers have been launching social-only verticals with more separate identities, which some say is necessary for publishers to cut through the noise on crowded social platforms. When Business Insider launched a lifestyle site, for example, it dropped the "Business" so as to signal it was now going after a consumer audience. In the case of Bloomberg Media, it opted to keep the name "Bloomberg" on its new verticals to reinforce its umbrella brand.
Both ways have their risks. Stretching the umbrella brand too far can water it down and make it hard for a new launch to forge a unique identity in social feeds if it seems to be, say, yet another BuzzFeed vertical. Yet a new brand with no known association to the parent brand has to build its credibility from nothing. In Tasty's case, it runs the risk of being confused with Tastemade, another digital food video company with a similar name and aesthetic.
BuzzFeed is trying a range of brand-naming approaches; it's "Nifty by BuzzFeed," but with Tasty, you have to notice BuzzFeed is in the handle (@BuzzFeedTasty) to know it's part of BuzzFeed. McCollum said the company opted not to use BuzzFeed in the Tasty name to see if the company's promotional chops were as good as it thought. "We used to think [the name] BuzzFeed was our strongest asset. What Tasty did was teach us it's unlimited what we can launch." She said the company continues to try several approaches but stressed that the company thinks far less about how it names its new pages than about making content that resonates with people.
As for measuring that resonance, shares are the metric that matter most to BuzzFeed because they indicate a user action, and they're more pure than just views, which you can pay Facebook to bolster and which are more vulnerable to its algorithm changes, which are a constant threat to publishers that rely on Facebook to send them traffic. "It is possible to buy views, but it's not possible to buy shares," Kempner said.
It's also no accident that these pages are all basically streams of short, sound-off video that Facebook has favored, and often offer friendly environments for advertisers. BuzzFeed has begun talking up a case study for a branded recipe video that Tasty created for Ritz during the winter holidays that it says is the strongest evidence so far that its branded content can drive sales. Goodful launched as a partnership with snack maker Mondelez, which is now an advertiser on the page.
BuzzFeed's key to keeping these verticals growing is to constantly incubate new pages, assigning temporary teams of three to six people that can be moved from one page to another as the audience growth warrants it. Once a page becomes established, a permanent team will be assigned and it'll be taken out to advertisers, usually at around six months. (Tasty wasn't marketed to advertisers until after six months.) There's no specific road map for more launches — BuzzFeed just launched seven in the first quarter, so it's in the process of digesting them. But even with more than 150 Facebook pages now, it sees no limit on the potential number of pages it could add.
"The risk is only if you don't think about identity and what the audience wants," Kempner said.
https://digiday.com/?p=237347
This week's Future of TV Briefing looks at how this year's upfront and recent announcements from AMC Networks and Paramount indicate the progression of programmatic in the TV and streaming ad market.
This week's Future of TV Briefing looks at how major streaming service owners' subscription business fared in the third quarter of 2023.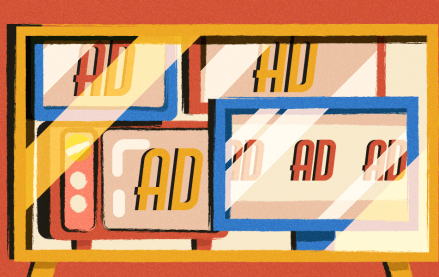 This week's Future of TV Briefing looks at what TV and streaming companies' latest quarterly earnings reports indicate about the state of the TV advertising market.