The rise of Facebook video has led not only to a video hiring frenzy by publishers, but a veritable feast of food content.
The uncontested leader here is BuzzFeed. Its Facebook-only cooking channel, Tasty, has more than 30 million Facebook likes and was the No. 1 video creator on the platform in December with 1 billion views on its instructional videos for delicious-looking comfort dishes like pizza bread boat and mini chicken pot pies, according to Tubular Labs. Another channel, BuzzFeed Food, ranked four, with nearly half a billion views. Upstart Tastemade and Tastemade Brasil also ranked in the top 10.
Business Insider has also jumped on the food porn trend. Its new general news vertical, Insider, launched Insider Food on Facebook last week, and the page has grown faster than Insider, already racking up 40,000 likes and contributing to Insider's half a billion views.
The sudden obsession with food, to the cynic, is driven by one thing: The need to cater to the latest whims of the Facebook algorithm. If Facebook orders food, publishers ask: rare, medium or well?
Nicholas Carlson, editor in chief of Insider, said food was a natural extension of Insider, with its focus on people trying new things. Like Tasty, Insider Food covers recipes, but also hacks and tantalizing or weird food finds, like German kaesespaetzle (196,000 views); and The Black Ant's grasshopper guac (84,000 views). The food page is populated by Insider staffers who are passionate about food. They shoot original or edit video from elsewhere, and also star in some of the videos.
"I think that food is so exciting right now," Carlson said. "It's one of these universal human needs, and it's one of the few we can talk about publicly."
Food is a traffic driver unto itself, but it's also a gateway to overall audience growth. Being under the Insider umbrella, Insider Food drives traffic for the parent because content can be shared across pages, creating a network effect.
For these publishers, food is becoming the way to learn how to master the short-form video that Facebook is favoring these days.
In the case of BuzzFeed and BI, that often means grabbing the viewers' attention with a closeup of a piping hot dish or gooey chocolate chip cookie. There's often text laid over the video, because people often have the sound off.
Mini Chicken Pot Pies

Posted by Tasty on Wednesday, January 20, 2016
"We talk about the hook shot — the first shot that really grabs your attention, elicits a reaction," Carlson said, "so there are a number where the first thing you'll see is melted, gooey cheese."
Grilled cheese … for sophisticated adults.

Posted by INSIDER food on Friday, January 15, 2016
Paul Berry, founder and CEO of RebelMouse, which helps publishers develop a viral strategy, said cat videos aren't gone, but as publishers try to figure out short-form video, they're going to food porn because it taps into a universal human need, is highly visual and made for sharing.
"It's the easy way to be right where Facebook and Snapchat's algos want you to be," he said.
Creating content just for distribution on social platforms has its drawbacks, though. Publishers can't fully monetize Facebook video yet, while Snapchat doesn't even let them drive users to their own sites.
But because Facebook provides view counts for video posts, which it doesn't for article posts, posting video to Facebook at least gives publishers an easy way to show big numbers to investors and advertisers, Berry said. "It's an opportunity to brag back to investors, 'Look at the reach we're getting.'"
Image courtesy of Shutterstock.com
https://digiday.com/?p=157189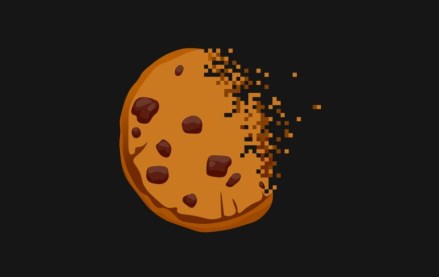 September 21, 2023 • 9 min read
Publishers who attended the Digiday Publishing Summit opened up about their top challenges, concerns and curiosities during closed-door, anonymous town hall meetings.
September 21, 2023 • 4 min read
WBD is seeing ad revenue growth from its YouTube channels and engagement on Threads surpass performance on X.
September 21, 2023 • 4 min read
Powering all of Amazon's hardware is an updated large language model, that could help connected devices actually be smarter.