The Financial Times is splitting up video into verticals
June 16, 2017 • 3 min read
•
•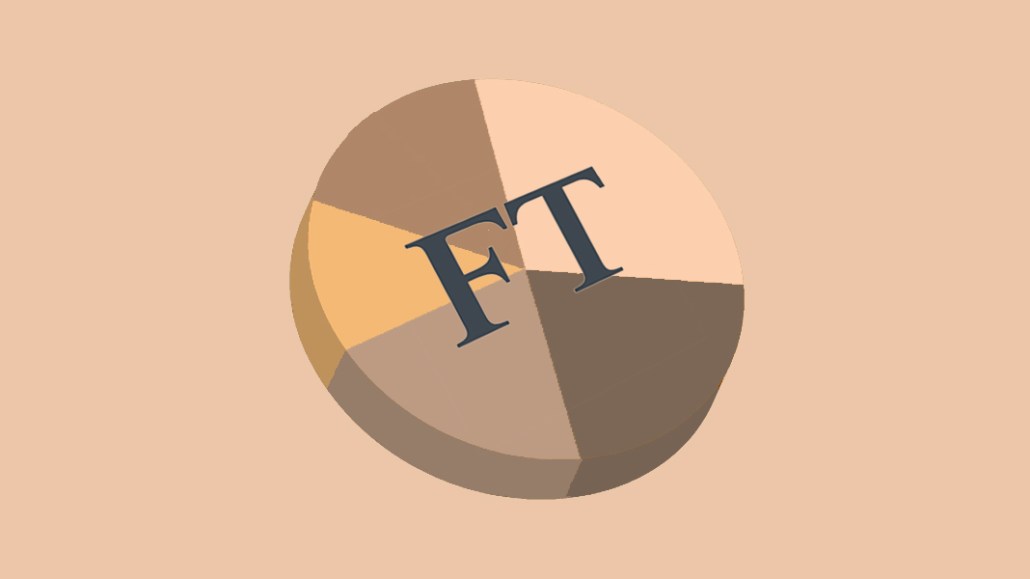 The Financial Times is splitting up its video content into verticals, with the hope of targeting more specific audiences and adding commercial appeal for prospective advertisers.
Last month, the publisher separated video content from FT Life, the publisher's weekend supplement, into its own YouTube account. So far, the FT Life channel features 11 videos ranging from about two to 10 minutes in length. Three of these 11 videos are part of a series of interviews with interior designers in their homes, such as Anouska Hempel. Another series features four videos of leading scientists discussing topics like whether we can delay aging. Right now, these videos are all strictly editorial, but there's scope for brand partnerships in the future.
"We want to deliver content tailored to specific audiences, so we can offer them a deep dive into different content themes," explained Kayode Josiah, director of commercial development.
The second vertical the FT introduced was Transact, which focuses on the future of finance. The commercial launch partner is financial service company UBS, the only sponsor for the first 25 videos; one video will be released each Monday. Transact has its own FT hub and social accounts.
At the moment, three videos appear on Transact: "The Death of Cash," "Debt vs. Equity" and "Protectionism in Practice." The videos fall into two categories: videos that UBS supports, which are created by the editorial producers within Alpha Grid (the production studio in which the FT has a majority stake), and badged and funded by UBS; and paid posts that Alpha Grid creates in collaboration with UBS. "Protectionism in Practice" is a paid post, and the other two are editorial. Seven of the 22 remaining videos will be paid posts from UBS; the rest will be editorial videos with UBS badging.
Over the next few months, the FT will launch three more video verticals with their own channels and social presences, centering on data, disruption within industries such as health care and automation, and the rise of artificial intelligence. "These are commercial in their thinking," said Josiah. "We want to bring brands in and give them a voice."
This plays into the FT's broader video trend of creating more series-led content rather than one-off stories tied to the news agenda. While news-agenda stories won't be ignored completely, the focus is to create more evergreen content that it can feed to viewers over time and keep them coming back.
"We're taking away the concept that a quick video on a topic has to be in a certain form," Josiah said. "Instead, we want to look at the best way we can see the video."
The French and U.K. elections have given the FT the opportunity to deliver a range of video coverage: short explainers, news-related quick videos and longer mini-documentaries on the wider picture of the rise of right-wing populism in Europe. "We want to hit a subject with multiple formats," Josiah added.
For the FT, which drives over half its revenue from content and services, the primary use of off-platform video distribution is not to drive ad revenue. (That said, it is running more 2.5-minute videos and will test Facebook's mid-roll ads.)
Instead, video is a showroom to its brand, said Josiah. The FT estimates readers must come in contact with the brand between six and eight times before subscribing. The FT pays close attention to readers who return to the site within seven days: "People are more likely to turn into quality visitors [and return to the site] if video is the first or second hit in their journey," he said. "It is doing an important thing to our subscriber number."
https://digiday.com/?p=241596
This week's Future of TV Briefing looks at how this year's upfront and recent announcements from AMC Networks and Paramount indicate the progression of programmatic in the TV and streaming ad market.
This week's Future of TV Briefing looks at how major streaming service owners' subscription business fared in the third quarter of 2023.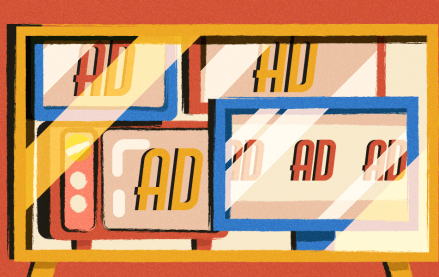 This week's Future of TV Briefing looks at what TV and streaming companies' latest quarterly earnings reports indicate about the state of the TV advertising market.