Experts weigh in on the challenges of marketing TV shows in the crowded streaming space
August 1, 2022 • 3 min read
•
•
In the crowded world of streaming, the announcement of a new season of an established series can spell a loss for other less-established shows in the market. Sometimes the launch of a new show can be overshadowed, leaving viewers in the dark about new content entirely — which poses a major challenge to marketing new shows on streaming platforms.
Connected TV advertising is on the rise, indicating that TV viewership is seeing a major shift toward connected TV. Connected TV ad spend grew by 57% in 2021 to reach $15.2 billion, a figure that will increase again to $21.2 billion this year, according to the Interactive Advertising Bureau's 2021 Video Ad Spend and 2022 Outlook report. In the next two years, connected TV ad spend is expected to grow 118%.
However, the ad industry is still a ways off from knowing where exactly the majority of viewers are investing most of their attention. For instance, there are a lot of shows from streaming platforms and broadcast services that don't get enough attention and get overlooked by critics and audiences alike, according to Mónica Marie Zorrilla, an entertainment reporter for Inverse.com and a regular contributor to Variety.
"I do think that television series marketing ON television is weak on TV for streaming shows. Five years ago this used to make sense, but now that every media network has its own streaming platform," Zorrilla said.
"I believe many networks are battling with having massive inventory without a massive enough budget to pour equally into all of their titles," said Detavio Samuels, CEO of REVOLT.
On the other hand, BEN's chief product placement officer Erin Schmidt said she believes that TV show marketing has been optimized rather than erased.
"Netflix has the algorithm to rely on these heavy hitters of programming to entice audiences and allow the technology to do the work for them to see what resonates with audiences and what doesn't," Schmidt said. Marketing used to be one of the biggest budgets for networks, but it's different in the world of streaming.
"There is no question that in the current era of streaming, the content space is all about volume. We have seen this trend in streaming leaders such as Netflix, Hulu and Amazon Prime, which have steadily added new original programs that have carried over to premium networks such as Disney+ and HBO Max," Samuels said. "While all of the programming may be premium and content viewers love, there may not be budgets big enough to aggressively market them and get the eyeballs they deserve."
It is also important to consider whether the content on streaming platforms is oversaturated to the extent that it prohibits some marketing strategies from effectively promoting shows. "Consequently, the digital landscape is oversaturated, which has created a more competitive industry in terms of cutting through the clutter," said Schmidt.
For example, as a newer player in the streaming space, Disney+ will need to test and learn from its programming algorithms to find the best ways to bring in new subscribers and keep current subscribers engaged. Viewership of the platform's Ms. Marvel series was reportedly lower than other Marvel Cinematic Universe series on Disney+. The show aired on the same day as Obi-Wan Kenobi, which outpaced Ms. Marvel in viewership.
"I think there's too much amazing television to watch, and too much amazing television that isn't getting nearly as much marketing attention as tried-and-true titles. I think that's honestly the main issue here," Zorrilla said, adding she has a list of 30 must-watch shows that she has yet to view herself.
https://digiday.com/?p=457920
This week's Future of TV Briefing looks at what an industry group's conditional certification of three measurement currency contenders signals about the TV ad business's measurement overhaul.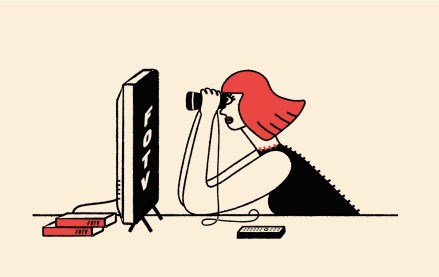 This week's Future of TV Briefing offers an updated list of the key terms that can cause confusion when talking about the TV, streaming and digital video industry.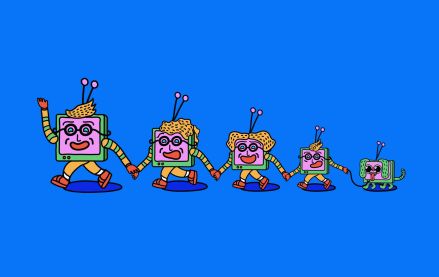 This week's Future of TV Briefing looks at what the Disney-Charter pay-TV distribution deal seems to indicate about the increasingly more-complementary-than-contentious relationship between traditional TV and streaming.